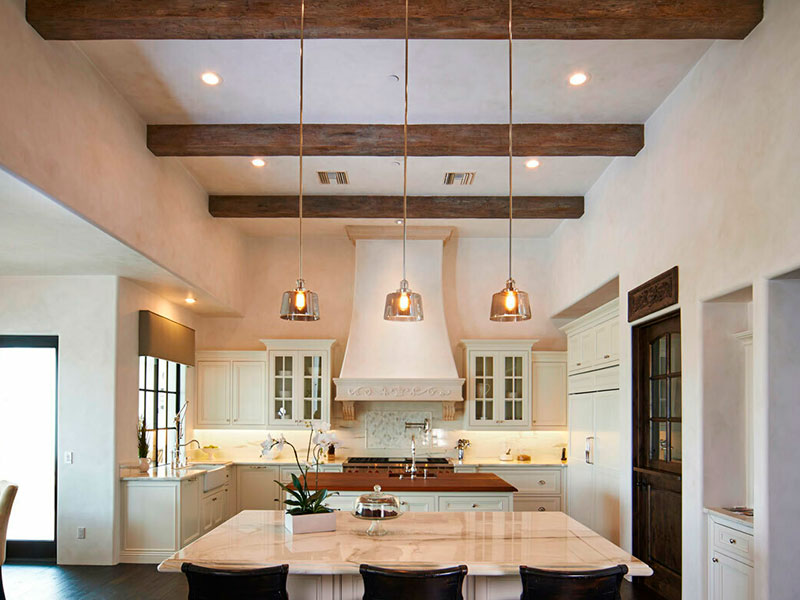 You can install faux wood ceiling beams in many places other than ceilings. Here are 11 handy ideas to transform your space with faux wood beams.
Faux wood ceiling beams are traditionally used only for ceilings, but new trends show that you can use them in many other areas of the house.
From doorways to media rooms to columns and exterior decor, here are eleven places other than ceilings where you can use faux wood beams.
1. Emphasized Pass-Throughs/Doorways
Open floor plans may look too open and bare, especially if the pass-throughs or doorways are too wide or too high. Faux wood beams come in handy to reduce a large space.
You can frame an entryway with faux wood beams to emphasize it or create separation between places like the living room and kitchen.
2. Hallways
Hallways can be boring at times, often begging to be transformed into something interesting. To achieve this end, you can install faux wood beams in the hallway.
You can use different methods to install the beams. They can be installed on the walls horizontally, vertically, or in a combination of these two ways. You can also install faux beams along the ceiling width or length.
When installed in the hallway, faux wood beams add dimension and length, turning it from a boring to an interesting space.
3. Cloaked Unappealing Columns or Pillars
Let's face it. Load-bearing columns are a necessary part of interior design, but they can be very unappealing, especially if they are made of concrete and haven't been plastered or painted.
You can use faux wood beams to conceal the ugly pillars or columns to make them look like real wood beams.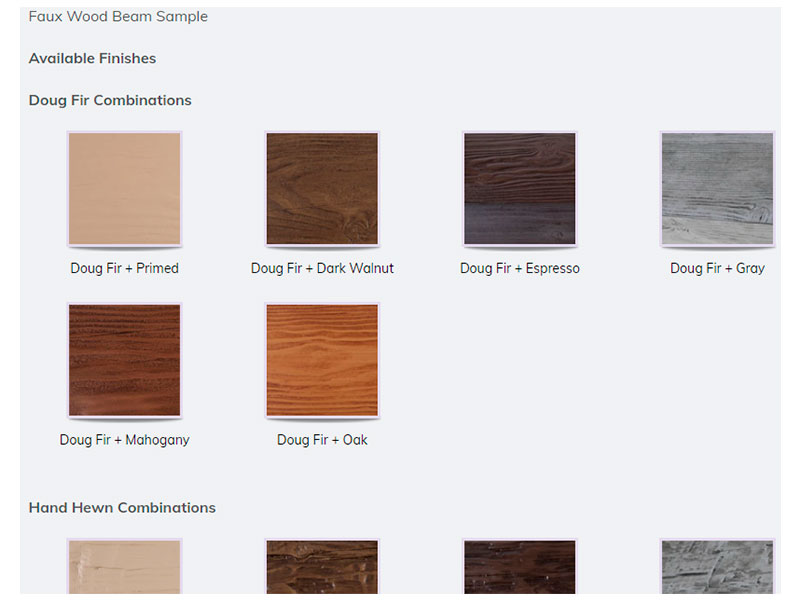 4. Exterior Faux Wood Beams Decor
Faux wood beams are different materials, some ideal only for interior spaces. All-weather-proof faux decorative beams made of materials like polyurethane are ideal for installation in exterior spaces.
Polyurethane is resistant to water, termites, fading, and insect infestation. You can install polyurethane faux wood beams in the porch, gazebo, outdoor kitchen, and different backyard structures.
5. Media Rooms and Man Caves
Many homes now have media rooms and home theaters where family members go to watch movies, play video games, or read.
Such media rooms or man caves are full of speakers, lighting, and electrical cables that can be hidden from open view using faux wood beams.
Hiding items using the decorative ceiling beams is possible because they are three-dimensional and hollow inside, where the cables, surround speakers, and recessed lighting can be stashed.
6. Faux Wood Beam Accent Walls
There are many ways to create an accent wall, and using faux wood beams is one of them. The beams can go on the wall vertically or horizontally, depending on which installation style you find most appealing.
Another way to install the beams on a wall is as a continuation of similar beams installed on the ceiling, making a continuous appearance between the ceiling and the wall, but you should avoid doing this on multiple walls as it may become excessive.
The accentuated wall might be the one containing a focal point, such as a fireplace or TV panel. It could also be any plain wall you might want to draw attention to.
When installing the faux wood beams on the wall, you'll want to space them out a bit. Some parts of the wall should be left bare, just as it happens when the beams are installed on a ceiling.
7. Faux Wood Ceiling Beams in Wet Rooms
Moisture-resistant and waterproof polyurethane faux wood beams are ideal for placement in wet rooms like laundry rooms. However, you must ensure there is enough space in the room because the beams are thick and may stick out too long from the wall.
When installed in wet rooms, faux beams can serve as trunking for hiding unpleasant features like plumbing and electrical cables connecting to washers and dryers.
8. Decorative Non-Support Columns or Pillars
Unlike ugly load-bearing columns, decorative faux wood beams lack structural integrity. You can install them in strategic points in a room, especially in large rooms or open floor plans.
The point of decorative columns that bear no load is to partition the space while still decorating it with the mimicked look of natural wood beams.
9. Camouflaged Curtain Rods
If your windows or doors are too long, the curtain rods can stick out like a sore thumb and compromise the overall look of the space. This is particularly possible because the rods are metallic and will juxtapose with cloth curtains.
A long faux wood beam is ideal for covering the curtain rods to conceal them from direct sight. The color of the foam beam should blend or contrast with the curtains and, preferably, your home decor.
10. Faux Wood Beam Mantel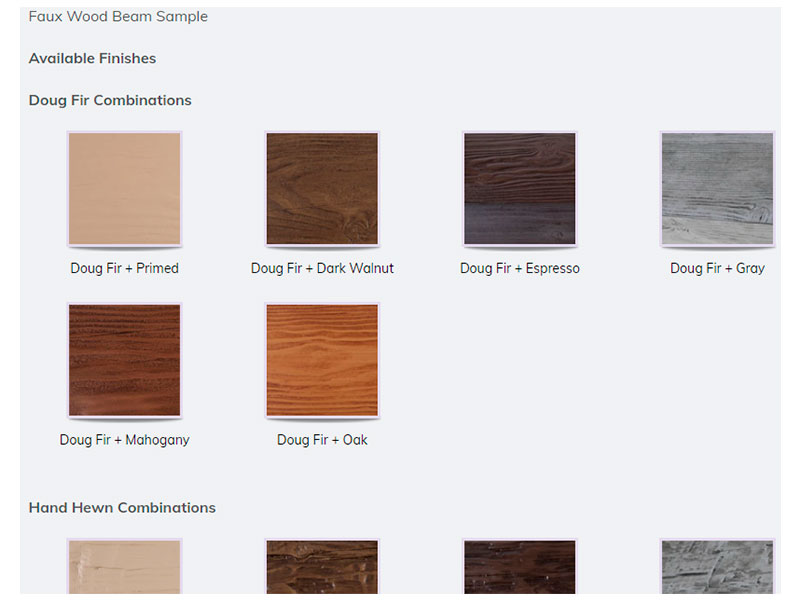 A mantel comes in handy in relaxing the solid look of a fireplace constructed using natural materials like stone or bricks. An artificial wood beam softens the fireplace when you install it across the length, preferably not too high off the fire point.
The faux beam mantel can also act as an above-the-fireplace shelf.
11. Faux Wood Beams for Lightweight Shelving
Although faux wood beams lack structural integrity, you can still use them as shelves for holding light items like artificial flowers, keys, and other lightweight home decor.
Faux wood beam shelves are ideal in kitchens, pantries, and fireplaces where you need additional space for holding small and light items. In a kitchen or pantry, use the shelves to hold spices. You can even make an entire spice rack using faux beams.
A faux wood beam shelf over a fireplace in the living room or kitchen can hold items, like TV remotes, matchboxes/lighters, and decorative paraphernalia.
Conclusion
While we have discussed various ways faux wood ceiling beams can be used in places other than ceilings, the list isn't exhaustive. There is no limit to how creative you can get with faux wood beams to make your space look more appealing.
When installing faux wood ceiling beams in other "unconventional" places, the trick is to ensure the chosen color contrasts or blends well with your home decor. If this proves to be a chore, you can always count on the help of an experienced interior designer.
Additionally, you can call an installer if you find it challenging to install the faux wood beams yourself.