Meet Milan,
Decorative Ceiling Tile Expert
Milan Jara is the Founder and Owner of Decorative Ceiling Tiles Inc. He was born in 1981 in the small Czech Republican town of Zeravice — a town that boasts a rich history dating back over 700 years.
At the age of 20, he left his home country and migrated to the United States. Entering the U.S. shortly after the events of 9/11, Milan experienced the uncertainty of the time and had the goal of finding his place in this new country. He settled in Miami, where he found work as a janitor.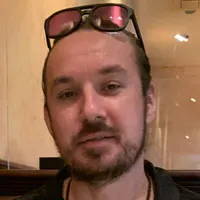 Milan Jara
Co-Founder
You cannot have a positive life and a negative mind.
Milan is no stranger to hard work, as, upon his arrival, he spent his nights cleaning Target floors and his days studying English to pick up the language as quickly as he could. This time proved to be a pivotal point in his life, as it is also when he met his future wife, Damaris.
Feeling more established in the United States, Milan decided to find his footing and aimed to make a career change. In 2004, he got into trim carpentry and started helping and learning from a fellow migrant, British trim carpenter Robert Ashley. Milan's entrepreneurial spirit came out soon after he started trim carpentry, and it was during this time he was first introduced to the magic of decorative ceiling tiles.
Milan's Introduction to Ceiling Tiles
Milan's extensive expertise of decorative ceiling tiles derives from pure passion. You may be surprised to hear that, before his first installation, Milan had little experience with decorative ceiling tile installation. His first impression of the tiles was that they were underwhelming!
However, once he started working on painting and installing them, he had a major change in his mindset. Milan was surprised yet impressed with how easy these tiles were to install and how well they could transform the look and feel of a room. The client for whom the ceiling tiles were for thought the same thing.
That day in 2006 was a turning point for Milan, and he couldn't get the fascinating image of the ceiling tiles out of his mind. So a week later, he decided to act on this new passion, purchased the domain for decorativeceilingtiles.net, and started to build his website to share his newfound love for ceiling decor with the world.
Milan continued to work as a trim carpenter but shared with his clients the wonders of decorative ceiling tiles. Many had never considered the product before, but when Milan showed them the look and the price, they understood his vision and wanted it for their own home. They told their friends and families, letting Milan grow his business through word-of-mouth. Decorative Ceiling Tiles Inc. was born.
His client base quickly grew, and he and his crew transitioned from primarily installing the tiles to processing orders for the tiles. His goal was to empower customers to take on installation themselves while being available to answer any questions they may have and helping in any way possible.
Today, Milan has perfected his craft and wants to encourage others to experience the delight that decorative ceiling tiles bring to a home. He continues to grow his business by building relationships and making connections with suppliers in the United States, India, Poland, and China. Decorative Ceiling Tiles Inc. has also expanded into offering products that complement ceiling tiles, such as faux wood beams, faux stone, and metal laminates.
When he isn't working with clients and developing his business, you'll find Milan spending quality time with his family, particularly with his son Bruno.
Milan also writes educational articles on decorative ceiling decor.
Here are just a few of them:
So... How did it all start?
My name is Milan Jara. My wife, Damaris, and I are the owners and operators of Decorative Ceiling Tiles,Inc., of Margate, Florida.

Our journey with decorative ceiling tiles all started in 2006 when we put up a sign in our front yard that read, "Crown Molding Installation - Honest & Dependable".
We were not thrilled by the idea of installing Styrofoam Ceiling Tiles, but I had just gone out on my own to try to start a business when the economy went sour down here in Florida, so we decided to take a chance.
Night before our first install...
The night before my first installation job, I researched how to install Styrofoam ceiling tiles on the Internet. When I first saw the tiles, I thought they were terrible, but as soon as I painted them and started the installation, my opinion turned around 180 degrees. I was absolutely shocked at how easily they went up and how amazing they looked.
The client could not have been happier. He wrote, "Milan's work is excellent! There should be more workers like him! Dedicated and responsive. A true craftsman." Remember, back then I was just an installer and was not selling this great product.
When I told the homeowner that I had never installed those tiles before, he told me that he would not have let me install them if I had told him before I did the job.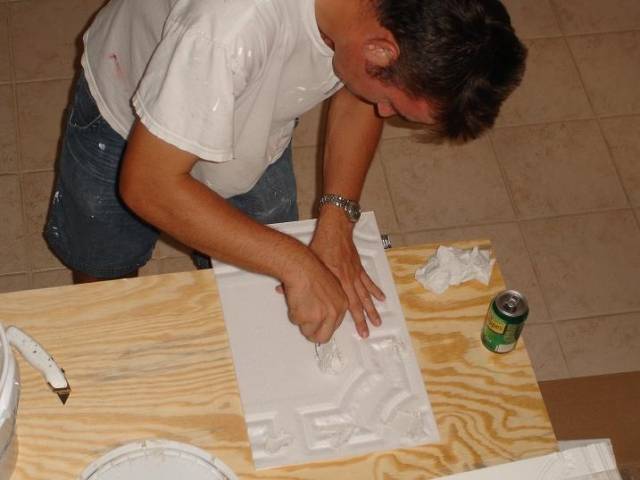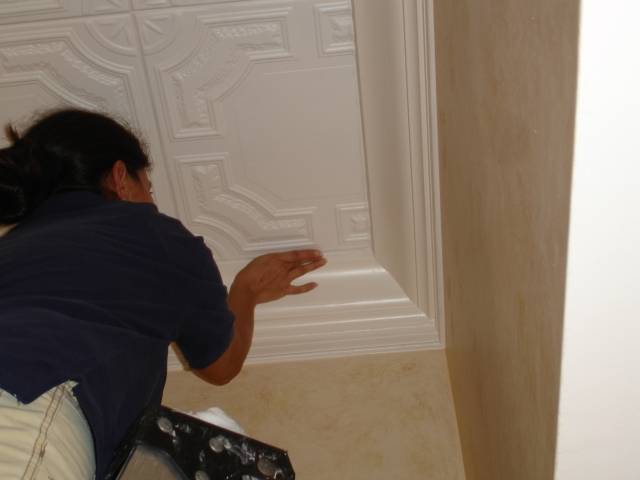 I could not think of anything else...
What he did not know was how easy it is to install these tiles. If I can do it, anyone can! From that day on, my head has been full of ceiling tiles. I could not think about anything else. A week later I bought the domain decorativeceilingtiles.net and started learning how to build a website for this fabulous product.
Not too long afterwards, I got my first client and was thrilled to tell him about the product. During my day job as a trim carpenter, I started to tell all my clients about this amazing product. When they saw them, they simply loved the look and the price. From one client we got five new ones, and Damaris started to help me with these projects.
The decision that was not easy at all!
Soon we started to get busier and busier with our online store, and customers soon became repeat customers and told their friends and families. Finally, we decided we needed to stop installing tiles and work full time processing orders and helping clients with their questions.
Our goal is to help our clients create beautiful ceilings for years to come, as well as provide the best possible service and to help in any way we can.

We stand behind our products 100%, and will work with our clients as hard as we can to make sure they are completely satisfied.