The beauty of decorating your home is that you are given the chance to customize your décor to how you see fit. Designing your ceiling is just another feature in which you can customize. With careful planning and the right inspiration, you'll be able to pick out custom ceiling tiles to match your taste.
Here you'll find ways to use custom ceiling tiles around your home.
Custom Metal Ceiling Tiles
If you're an experienced decorator, then chances are, you would be more than aware of the popularity surrounding custom metal ceiling tiles. Their versatility makes them a valuable choice among decorators as they come with a variety of colors, finishes, and materials in which you can use to produce something creative.
When it comes to designing your home, personalization is absolutely key, and your ceiling should be no different. With custom metal ceiling tiles, this will provide you with exactly that. With all the patterns, colors, and finishes they offer, you will have every chance to design your home which matches your personal style and taste.
Benefits of Custom Metal Ceiling Tiles
If you compare custom metal ceiling tiles with a tile such as ceramic, then you'll find that they're easy to clean and maintain.
Furthermore, they're cost-effective and don't take much work to transform a room, so planning for a full renovation is completely unnecessary.
---
Creating a Backsplash
The term 'backsplash' is becoming more recognized within the industry as many decorators are opting to use this service for their homes. What they can provide you with is a fresh and modern look that doesn't cost a fortune to create. The most used rooms you'll see a backsplash is the kitchen and bathroom.
If you have a granite countertop, then adding a splash of color creates a magnificent combination. Metallic finishes, for example, combine effectively with granite to create a stylistic finish in which helps pick out small and intricate details of color in the granite.
Using custom ceiling metal tiles in your bathroom is another effective way to use them. By placing them in your bathroom you have the opportunity to create an elegant space that's somewhere private and personal. Moreover, they will provide you with an updated feel at an affordable price. You'll also find that cleaning these tiles are much easier than the traditional tile that so many decorators tend to go for.
Custom Ceiling Metal Tiles in the Bedroom
The great thing about custom metal tiles is that you can use them anywhere in your home. The bedroom is another space in which they can perform their magic. Not only can they be used on the ceiling, but there's always the option of placing them on your wall behind your bed. This will create a headboard appeal that looks stylish and incredibly unique. One designing tip to consider using this approach is to have dark blue painted walls and then press painted tiles against them. This style creates a classy finish and automatically becomes the focal point to your bedroom.
In terms of your bedroom ceiling, custom ceiling tiles can be painted to match your preference or the furniture you already have in the room. Before you go on to paint, make sure that the color blends in well with the rest of your bedroom's theme to avoid unwanted color clashing. When this is applied right, your bedroom will generate a much-improved personality. This will help you feel more relaxed and cozier.
---
Effective Method in Your Hallway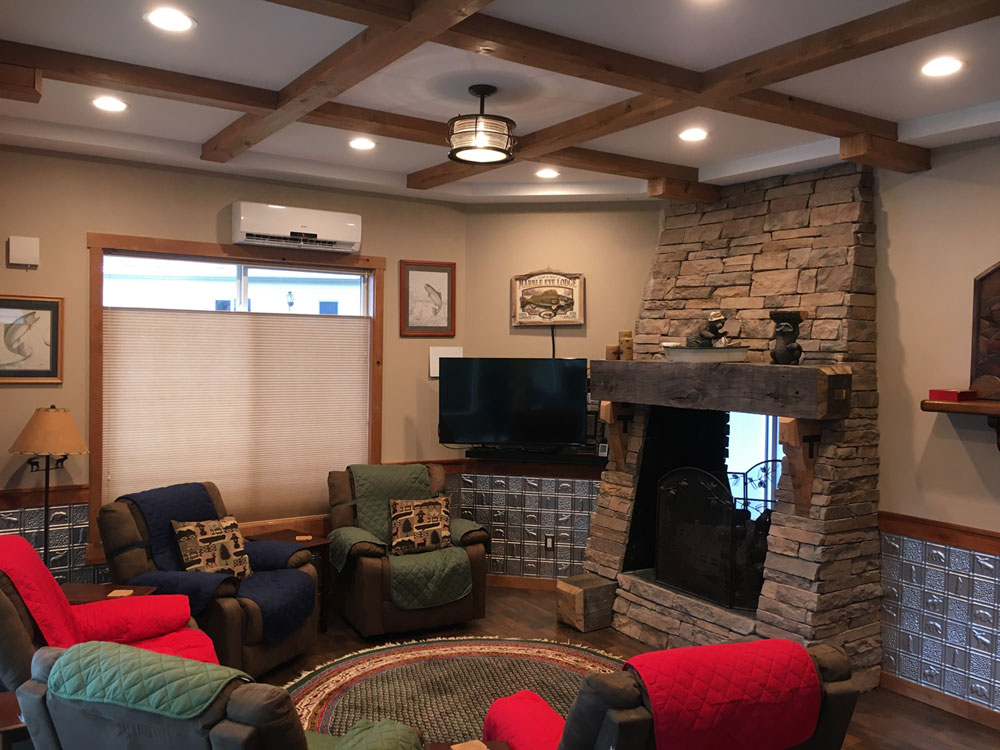 If you're now looking at your hallway and seeing a dull and tawdry space, custom metal ceiling tiles can certainly be the solution to this problem. By deciding to decorate your hallway, you'll be able to personalize it the way you desire. One way to tackle this is by painting the tiles a bright color and placing them against a more muted solid wall color. A decorative term called 'wainscoting' can be applied here. By wainscoting, you'll cover the lower half of the walls (with the custom ceiling metal tiles) followed by you using molding to divide the two parts and materials.
---
Other Areas in Your Home
As determined, custom ceiling metal tiles can be placed in areas other than your ceiling. This marks the strong versatility in which they boast. Fortunately, there are other ways in which they can be used. For instance, do you have a fireplace that needs sprucing up? Then placing custom ceiling tiles around this feature can create a stunning spectacle for you and your visitors. In addition, they can become solid artwork for your walls where they will become the focal point to your room.
Are you a fan of accent walls? Using custom metal ceiling tiles to cover one of your four walls is an effective method to creating an elegant room within your home. Accent walls can be formed in any of your rooms, but the living room is where it can be the most effective. If you decide that this option is perfect for your living room, then make sure to apply coordinating colors for the other walls. If you get this right, you'll end up with a space that's full of inspiration.
As you've now discovered, there are various ways in which custom ceiling tiles can be used. With solid and careful planning, you'll be able to create something special by using custom ceiling tiles. They don't even need to be used for larger projects as there are many smaller designs you can use them for. By this, you could use these tiles to cover up the scuffs and shoe marks that are scattered across your home. A great thing about ceiling tiles is that they are straightforward to cut, so this doesn't require a difficult job.
Ultimately, you can use custom ceiling tiles to decorate so many aspects of your home, not just ceilings. If you're looking for some of the best patterns and designs on the market, check out our collection and find that inspiration your home needs.