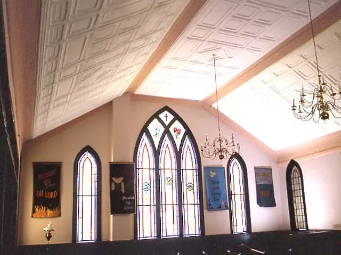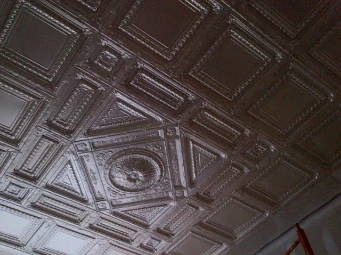 Historical Tin Ceilings, Cornice & Fillers Replication
Decorative Ceiling Tiles, inc. has the ability to create an exact replica of any stamped ceiling tiles, cornices, and fillers that can be found in historic buildings throughout the world. To produce a replica and save you some time and money we require a sample of the product that is to be reproduced. We can use Aluminum, Copper or Tin Plated Steel to make your reproductions. Because Aluminum is the modern metal that will not rust, it is our material of choice over tin-plated steel and we offer you a range of colors as well as mill finish, unpainted Aluminum ready to be primed and painted. If you are going to paint your panels, we recommend using our white-coated Aluminum as it powder-coated finishes and can serve you as a primer.
There is a chance we already have the design you are looking for. Fill out the form and include a clear image of the tile, molding or a filler that you are looking for and we will check our library.
For Custom Tin Ceiling Tiles and Replicas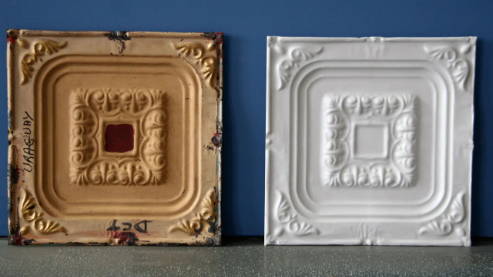 Comparison Original 12x12 Tile VS Replicated White Tile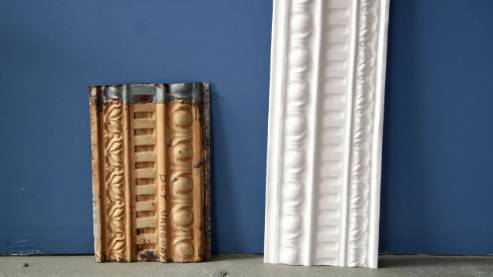 Comparison Original 12x12 Tile VS Replicated White Modling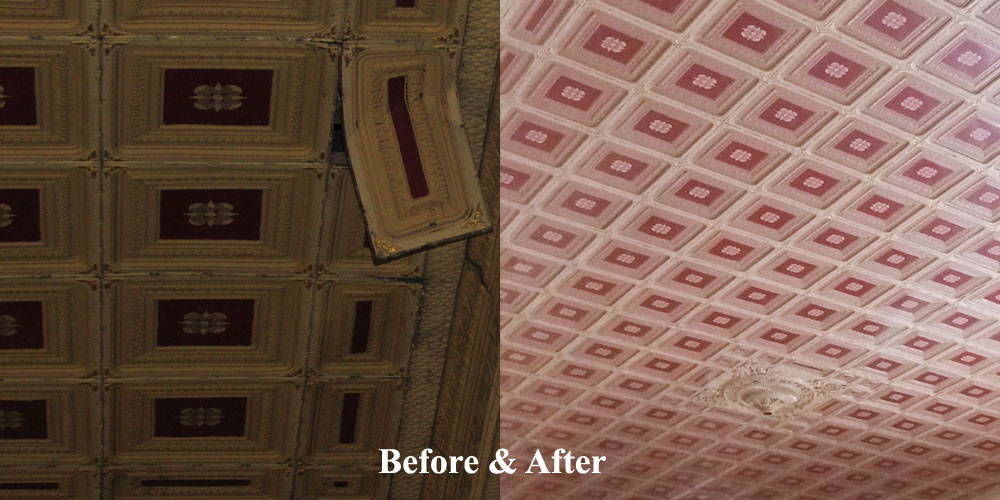 Before Details Old Tin Ceiling VS After Tin Ceiling Replication Montevideo Urugay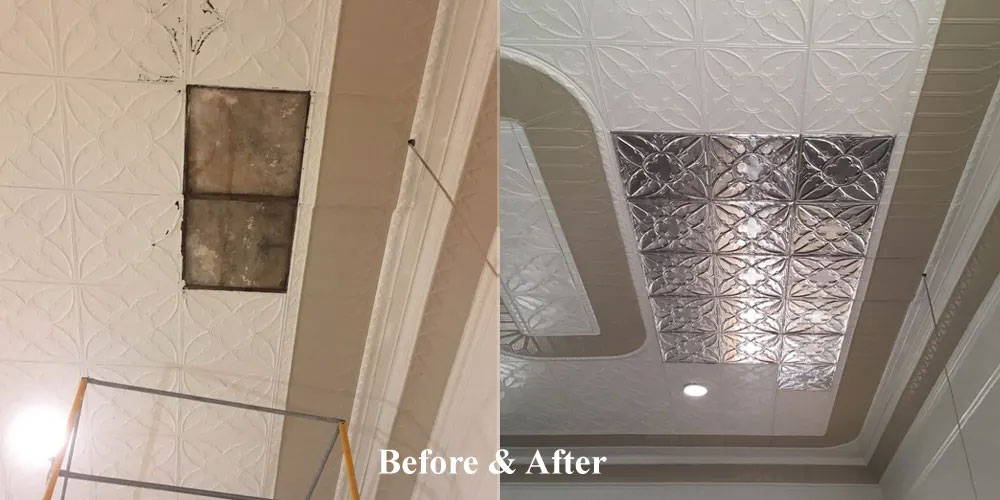 Before Details of original ceiling tiles had rotted out from water damage VS After Replicas to patch in where they were damaged
Historic church from late 1800's project where 5% of the ceiling was rusted out and the...View More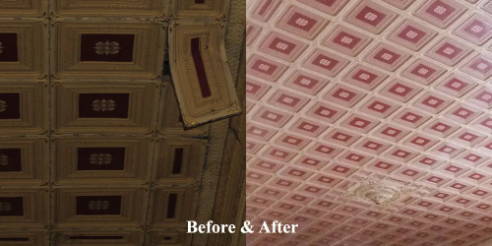 At the end of 2017, Claudia Frigerio reached out to us regarding a ceiling restoration ...View More
For Custom Tin Ceiling Tiles and Replicas