Glue-up ceiling tiles are a common choice among many homeowners and decorators because, in addition to being very simple to work with, they have many other benefits, too. If you have a flat, hard surface to work with, you can directly apply these tiles incredibly easily using the recommended glue.
The surfaces that are compatible with glue-up ceiling tiles include:
Drywall/Sheetrock
Plywood
Stucco
Concrete
Popcorn (Styrofoam and styrene work effectively)
Acoustical tiles
With our collection of glue-up ceiling tiles, you have a vast number of choices to remodel your home or office space. They are quick to install and completely change the look of a room in just a few hours. Plus, they're exceptionally versatile. These ceiling tiles make your living room look elegant and mature or your office space a calming environment for your staff or colleagues.
When it comes to ceiling tiles, there are different styles, materials, and textures from which to choose. In this guide, you'll get valuable information on what glue-up ceiling types are available and what they can do for you.
PVC Glue-Up Ceiling Tiles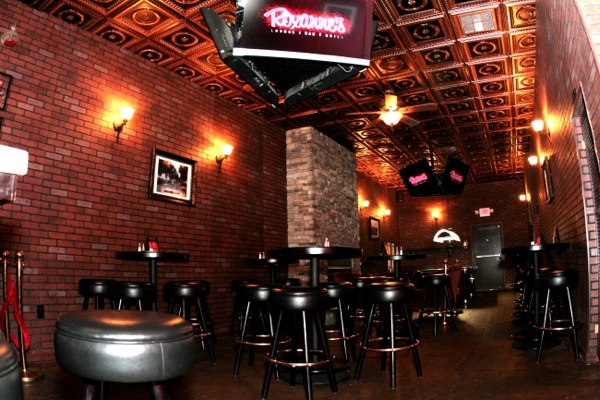 These tiles can be used on ceilings or walls and are straightforward to install. They are manufactured from high-quality polyvinyl chloride sheets and embossed to create three-dimensional effects.
Other benefits to using faux tin PVC ceiling tiles are:
Long-lasting and durable
No fungus or termite effects
Decorative and easy to color
Washable
Weatherproof and waterproof
Lightweight and dustproof
Recyclable
Inexpensive
Non-flammable static (doesn't create static electricity as other plastic does)
As you can see, there are many benefits to having PVC faux tin as glue-up ceiling tiles. At Decorative Ceiling Tiles, we have a wide range available, and each tile has a combination of two or more colors. There are different styles and textures for you to choose from, including wood-like effects that resemble real wood grain, metallic (gold, silver, copper), pearl shine, and more, all of which create a stylish and unrivaled look.
Bestseller Faux Tin PVC Ceiling Tile: Elizabethan Shield
This ceiling tile has a Victorian style and contains delicate, well-detailed patterns. Each tile is 24 inches square and can be painted and trimmed to meet your needs.
When you apply this set of tiles, you'll be amazed at the finish it provides. Many of our customers have gone on to have beautiful and elegant spaces filled with this stunning collection. The tiles instantly draw attention and can be used in a variety of environments, including bathrooms, kitchens, dining rooms, and living rooms.
---
Styrene Glue-Up Tiles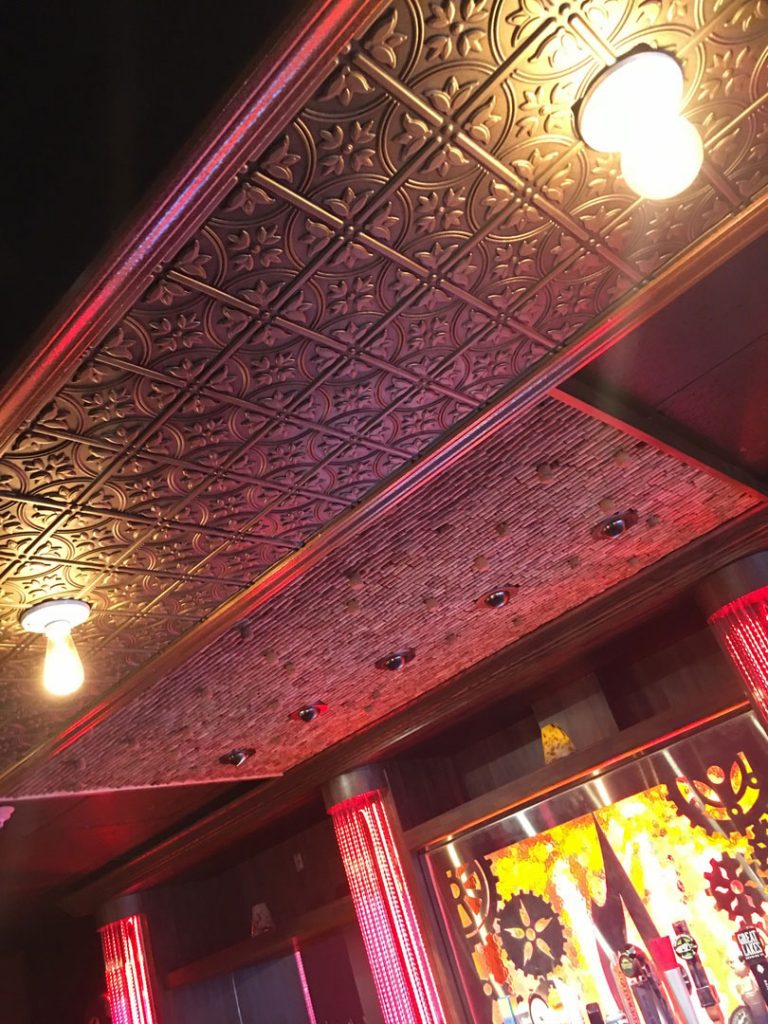 The best way to save money on any home improvement job is to purchase the right materials and do the project yourself. When it comes to glue-up styrene ceiling tiles, that's exactly what you're getting.
Styrene ceiling tiles can cover flat or popcorn ceilings. They are lightweight and easy to work with, which means you can fit them yourself. Plus, they're moisture-proof, and you can paint them as you see fit.
Styrene Ceiling tiles can work in settings like:
Bedrooms
Bathrooms
Kitchens
Dining rooms
When it comes to choosing a set of styrene ceiling tiles, take some time before making your decision. Some tiles have a traditional theme, whereas others are better suited for a modern setting.
If you're looking to places styrene ceiling tiles inside your kitchen, bear in mind that styrene is not immune to any rising dirt or oil; however, they are resistant to water and very easy to clean. Plus, you can repaint them at any time.
Bestseller for Styrene Glue-Up Ceiling Tile: Faux Tin Wall & Ceiling Panel
This ceiling tile comes with an excellent design and glowing effect. It has a traditional style that looks great with most types of decor. Each tile comes in the size of 24 inches by 48 inches and weighs one pound.
Fitting these tiles is extremely easy as they can be cut and placed with adhesive. The best part about them is that they look just like real tin. Once you have these tiles in place, you can see that for yourself.
---
Glue-Up Styrofoam Tiles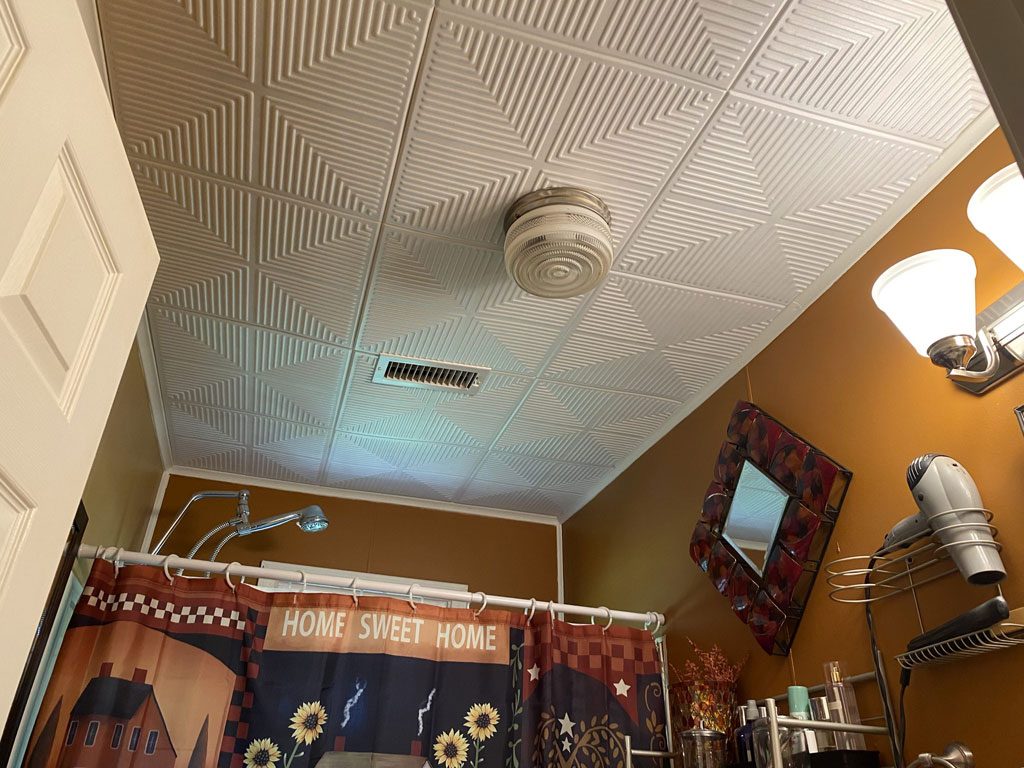 This tile design is another option that is a great DIY project. These tiles are made of extruded polystyrene (high-density Styrofoam) and can be fitted using foam glue and applied to any secure surface. They save you money and time spent removing a hideous popcorn ceiling and the mess that doing so creates.
By opting for Styrofoam ceiling tiles, you obtain a smooth, even surface printed with natural-looking patterns. Our Styrofoam ceiling tiles are water-resistant, and the smooth surface makes them incredibly easy to clean and maintain.
Styrofoam ceiling tiles are perhaps the most common type of ceiling tile on the market today. That's because it's an ideal way to change your décor substantially without breaking your budget. With the wide range of selections we offer, even the choosiest customer will find a ceiling tile that makes them happy. And, if you want to refresh them in the future, you can always apply water-based paints to have a stunning ceiling for many years.
Bestseller Styrofoam Ceiling Tile: Line Art Glue-Up Styrofoam Ceiling Tile
Although this option doesn't necessarily have the most detailed design, it works for a few reasons – you can paint them easily, and they suit both traditional and modern settings. Each tile is 19 ⅝ inches square and weighs only 0.3 of a pound. As they are super lightweight, they can be applied simply and quickly.
Purchase this style today and paint them as you wish to suit your decor. Let your imagination run wild and let your creativity flow.