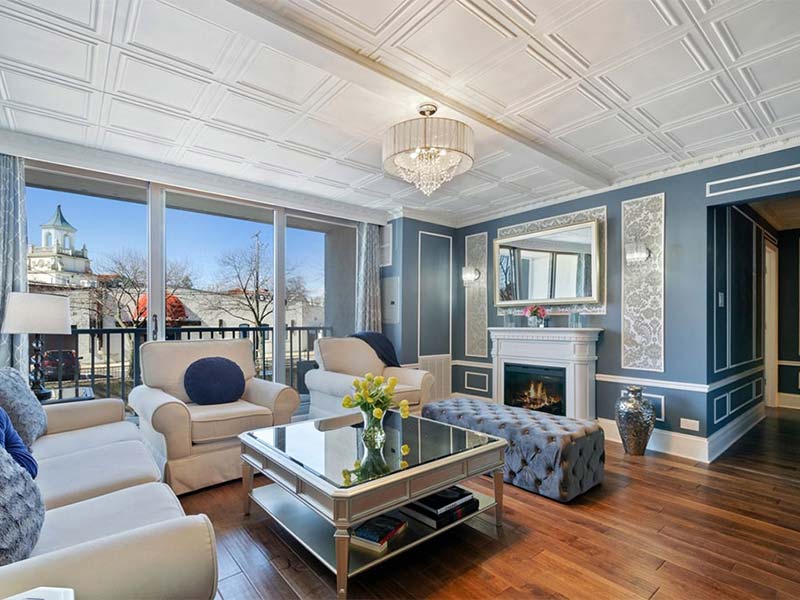 Most people overlook the ceiling when redecorating a room, but it is a part of a room that deserves some attention. The ceiling is one of the first parts of a room that people notice, so getting it right when it comes to decorating only helps your renovation process. In fact, renovating the ceiling alone goes a long way to sprucing up a room.
Giving your ceiling a face-lift helps you achieve different things. Maybe you want to patch up a cracked or badly stained ceiling or add a specific texture to your room. Either way, there are some great materials out there that can help you find the ceiling your home is craving. Whether you have a suspended ceiling with existing tile that needs an upgrade or an ugly popcorn ceiling that needs covering, there is a range of tile material to choose from.
The Top 5 Materials for Your Ceiling are:
Aluminum Ceiling Tiles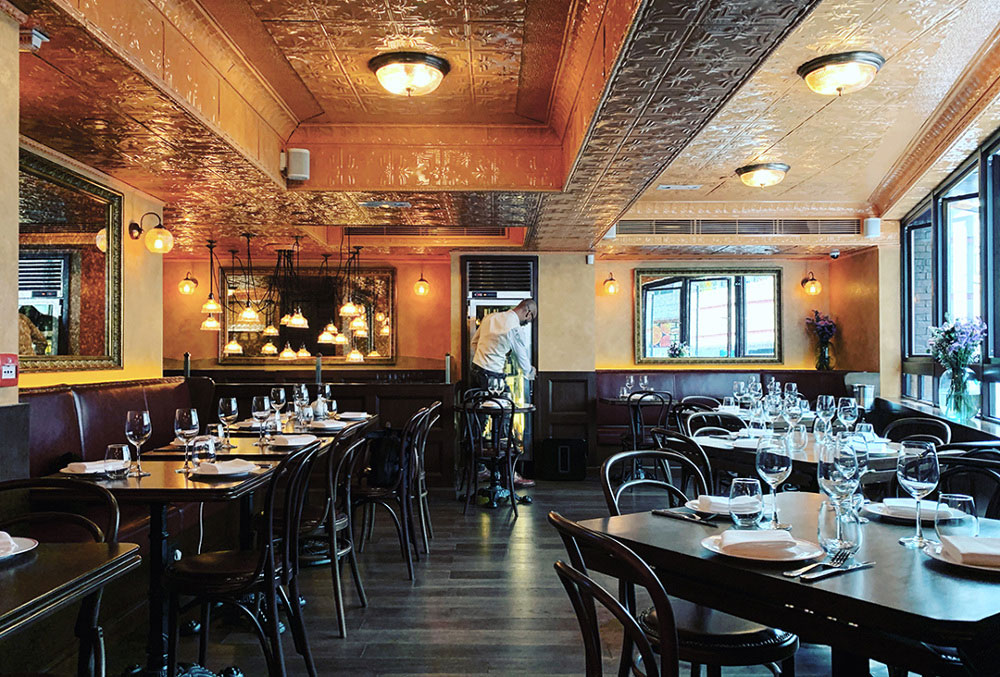 Aluminum ceiling tiles can brighten up any room, especially when you use them to draw the eye upward and reflect ambient illumination. What makes aluminum ceiling tiles a great choice is that they enhance the décor of almost any setting.
Our aluminum ceiling tiles are pre-shaped and come in multiple designs. They're also affordable, allowing you to refresh your ceiling to its fullest potential while sticking to your budget. With our designs, your home will look classic and refined. Give your ceiling that well-deserved shine by choosing aluminum ceiling tiles. We offer an extensive list of unique patterns, textures, and colors.
Why use aluminum ceiling tiles?
Easy to install. Installation is easy, even if you're only a curious beginner.
Quality guarantee. This means you can buy our aluminum ceiling panels with confidence.
Durability. These tiles are made to last.
---
Copper Ceiling Tiles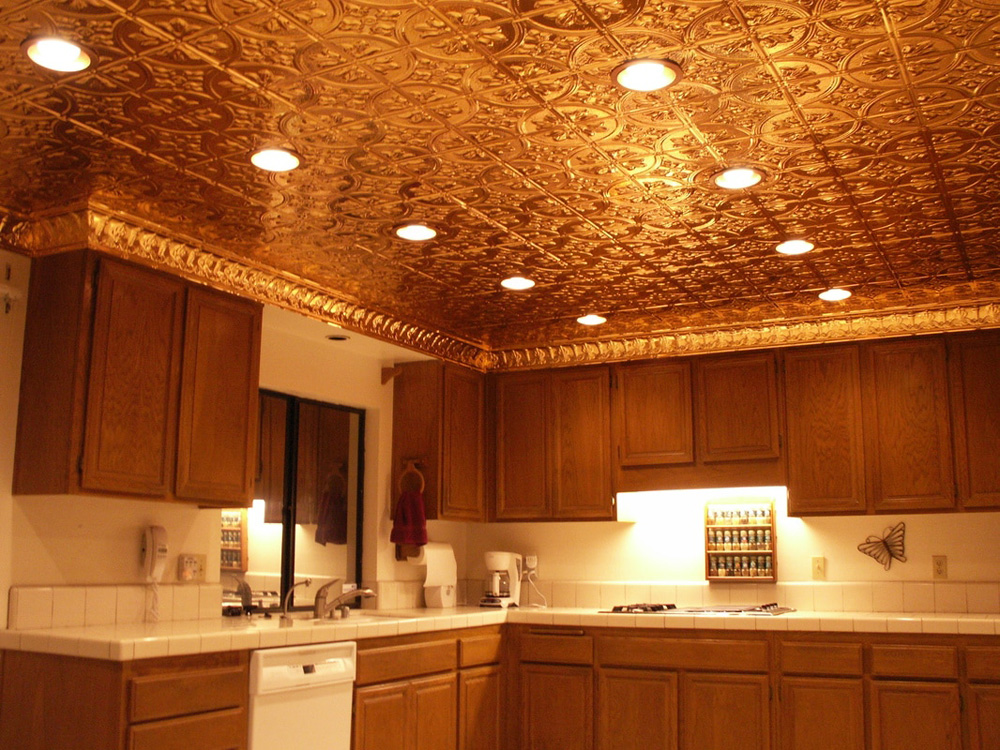 Copper is one of the most traditional materials for home decor. It has been around for hundreds of years and has filled many homes with a warm luster, becoming even more attractive with age. Copper has a similar effect as gold, and yet it's affordable at a much lower price.
Not only is it a stunning metal to add to your home, but it's also extremely durable so you can create a look that lasts a long time. No matter where you're thinking of adding copper, whether it's in a commercial setting or your home, with the right plan, you could end up with an exquisite look that includes your ceiling.
What's great about a copper finish is that it adds warmth to any room, which is why it is such a popular choice for a commercial building, particularly pubs, bars, and upper-class restaurants.
Forms of Copper Ceiling Tiles:
---
Faux-Tin Ceiling Tiles
We've talked about faux-tin tiles specifically as an alternative to copper, but it's important to know that faux-tin is a great option that can be used to replicate any metal.
Why Faux-Tin Ceiling instead of Real Metal?
Affordability. Real metal is much more costly than plastic, and that's why you can install a faux-tin ceiling at a much better price than a metal one. Plus, you don't have to sacrifice quality.
Avoid echoes. Plastic is softer than metal, and sound will not bounce off of it in the same way it does metal.
Lightweight. Faux tin ceiling tile is perhaps the lightest material you can go with, which makes it one of the easiest materials to work with.
Easy installation. These tiles are lightweight, available in direct glue-up or drop-in application, and can be cut to size easily, making installation simple.
---
Styrofoam Ceiling Tiles
When it comes to our Styrofoam ceiling tiles, you'll be amazed that they are Styrofoam and not metal. Once you have them in your hands, though, you'll soon be able to tell the difference because the material is so much lighter.
One of the best things about Styrofoam decorative ceiling tiles is that they're versatile. They come in so many styles and colors that they can look like just about any material. You can choose a color that blends in with your decorating scheme or one that stands out to add a pop of color. Either way, this ceiling tile enhances your space. They are a fantastic investment as they add so much to your home.
---
Tin Ceiling Tiles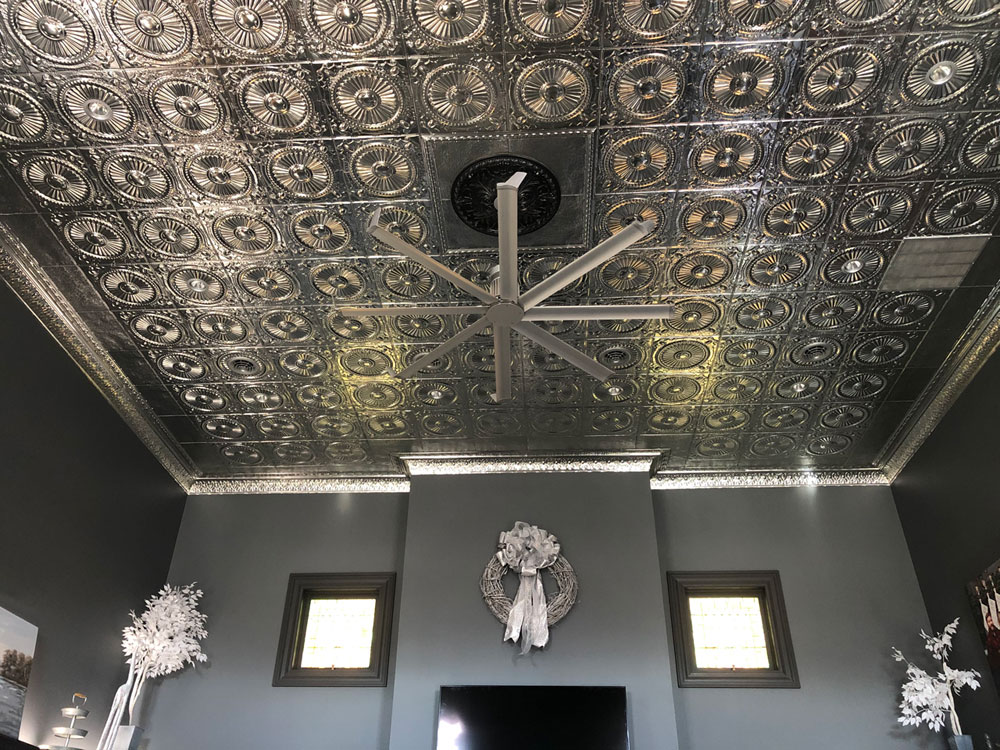 Many decorators like the idea of fitting tin tiles to the ceiling because it gives off a beautiful finish with a gorgeous shine. Their versatility can bring you either a very modern space or one that's more antique. Not only can they add elegance to your home, but they can also cover any damaged ceilings or walls at a very affordable price, something that makes them an extremely popular choice. At Decorative Ceiling Tiles, we offer about 200 different patterns in a range of sizes, from 3x3 to 24x24.
To get the best possible finish with tin-plated steel ceiling tiles, it's essential to prime and paint both sides to prevent corrosion. If you decide to install these tiles yourself, don't forget this step. It not only lets you create the exact look you want but also ensures that the tiles will last as long as possible.