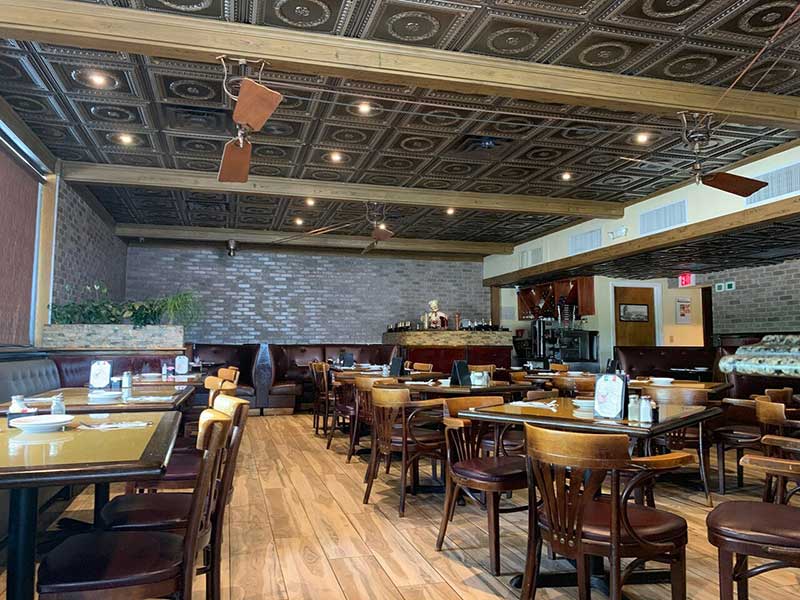 When it comes to installing tiles, whether you're talking about a drop ceiling, suspended ceiling, or acoustic ceiling tile, the size of each tile is an important factor for your installation. Usually, there are three different sizes of ceiling tiles, including 20"x20", 24"x24", and 24"x28". If you're looking to discover what size you need, then it all depends on the project and room you're planning to renovate. This guide will help you decide on what size you will need for your project.
20"x20" Ceiling Tiles
If you're keen to have Styrofoam ceiling tiles installed, then know that they work incredibly well when they come in the size of 20"x20". This allows them to be easily installed, whether it's to cover a popcorn ceiling, a drywall, or a plastered ceiling.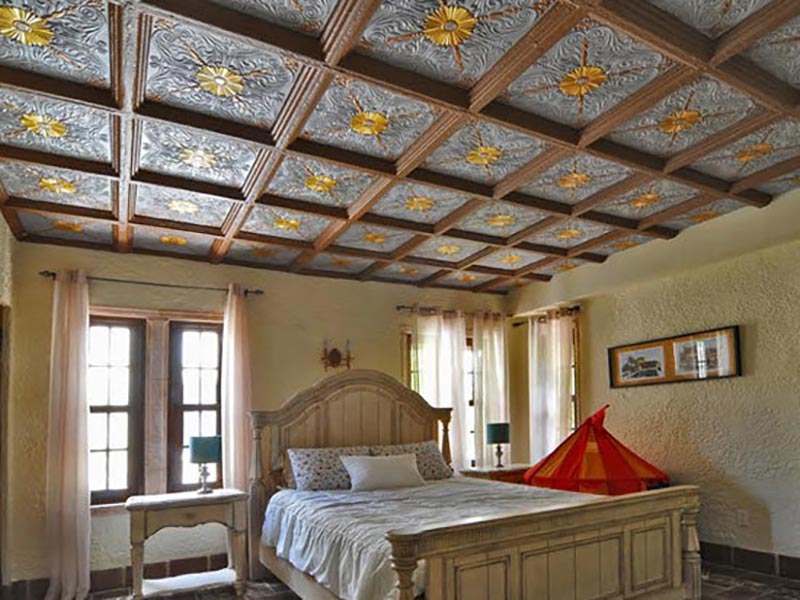 Styrofoam ceiling tiles can be easily cuttable, and all that takes is using a razor knife. Moreover, they are a flexible ceiling tile, so this also makes them easy to work with. As they come in a very soft and smooth surface, they can be painted with any water-based paint. Latex is also a fine product to paint Styrofoam with. Before you have them painted, though, make sure you have planned for what you want your room to look like. When it comes to painting ceiling tiles, it's important to have them match with the rest of your room's decor.
Styrofoam ceiling tiles have their fair share of aesthetic benefits, yet they also come with various functional ones. For instance, their sound-dampening capability and insulation is what makes them a highly valuable product. To achieve this event, it's best to work out how many tiles you'll need and then complete the project as precisely as you can. The fact that Styrofoam ceiling tiles have excellent insulation and sound-controlling abilities is why they work extremely well in spaces like your basement or bedroom.
Basements tend to be transformed into settings like a home movie theater or a games room. By having Styrofoam ceiling tiles, you can keep this particular space cooler in the summer and warmer in the winter. Moreover, when it comes to sound quality, these tiles can help soundproof the room, meaning others around the house may not be distracted by the sound that comes from your renovated basement.
24"x24" Ceiling Tiles
It's common for tin ceiling tiles to be sold in 24"x24". That's also the most common size for faux tin tiles, which have been designed to imitate the look of real tin. The reason why such products work best in this size is due to the way they finish, whether they're on your ceiling or walls. Although there is no harm to try these ceiling tiles in a 24x48 size, it's highly recommended to have them in a 24x24 size as it makes them a little easier to handle during the installation process. This is down to tin ceiling tiles being fairly heavy compared to other materials.
The reason why tin ceiling tiles continue to be a popular design within the decorative industry is because they never go out of style. Their vintage elegance has been covering walls and ceilings inside buildings for centuries, and this particular style has evolved into residential homes over the years.
Whether you leave them exposed to add a little shine or you'd prefer to have them painted, tin tiles are an excellent product that will add a little texture - as well as a classic style – to your home.
If you want the real tin look but are worried about the cost involved, then there is another way to get around this. With the existence of faux tin, you get the same look, but you get it at a much cheaper price. Faux tin imitates the look of real tin, but as it is generally made from PVC plastic, it comes cheaper per tile.
The great thing about tin/faux tin ceiling tiles is that they have many uses and can blend in well in almost any room. Tin ceiling tiles can become elegant accent walls, mesmerizing yet functional backsplashes, or just a simple yet wonderful ceiling that suddenly draws attention. When it comes to tin ceiling tiles, your options always seem limitless. This not only makes them versatile, but it also makes them an incredibly worth while investment for most potential projects.
24"x 48" Ceiling Tiles
As mentioned, 24"x48" ceiling tiles can be suited for tin/faux tin. In fact, many decorators insist on having their tin ceiling tiles in this size, especially if they're planning on having their tin ceiling tiles for a dropped ceiling.
Tin ceiling tiles can be made from other types of metal, including steel, aluminum, and copper. When it comes to selling our dropped ceiling tiles, the tin ceiling tiles made from tin, aluminum, and steel typically come in the 24"x48" size. However, our copper selection tends to come in 20"x20". Compared to our other forms of tin ceiling tiles, copper is by far the more costly.
If you want to place tin ceiling tiles to a specific room inside your house, and you want them to come in 24"x48", then know that there are certain benefits in doing this. For instance, the larger the tile you use, the more it can create the illusion that the room they're in is bigger than it actually is. Many decorators consider the balance and proportion that ceiling tiles can bring to a room. With that said, if there is a particular room in your home that you consider to be too small, then fitting larger tiles can make that room seem larger.
In contrast, if you purchase smaller tiles, then it can make a larger room seem much cozier. That is why it is essential to think about the balance and proportion when you are planning to buy ceiling tiles. If you consider this aspect, then there's a better chance you'll end up with the right size tile for your room, both aesthetically and functionally.
For instructions on how to install ceiling tiles, check out our guide on how each method should be applied.