If you are looking to give your work area or home more glamour, then you can turn the walls into focal points by using panels to decorate them. These decorative wall panels come in different sizes, styles, shapes, and materials. They can transform simple decorations into outstanding spaces with a lot of artistic flairs.
These decorative wall panels don't always cover the wall fully, but that is the case most of the time. Not only do the panels stand out because of their small nature, but they have the ability to absorb sound.
Why You Should Use Decorative Wall Panels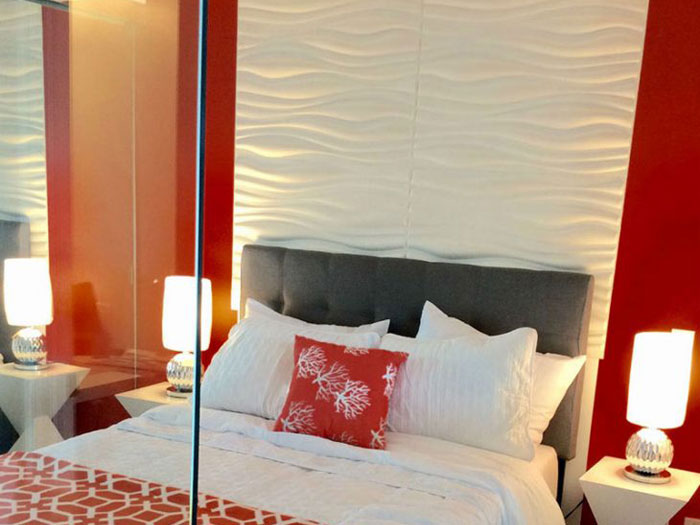 If you are confused on why you should use decorative wall panels and not your traditional painted walls or wallpapers, then check out some of the incredible features of these wall panels.
Variety of Options
The options to choose from are nearly endless when you go to a store to purchase, and you might end up getting confused on the one to pick because they are all so good. While some of them possess the texture of natural wood grains, others are made of a faux material to look like the finishes of limestone, granite, tree bark or marble. You and even your guests will have a tough time telling the difference when you have successfully applied it to the walls.
Nowadays, custom wall panels have become available, and they come with prints of snakeskin, leather, or 3D textures. Another great thing about these wall panels is that they are not very high-priced, so that means they are an economical means of adding an exquisite look to the interiors of your home.
Wood Is Not the Only Available Choice
Without a doubt, wood is the most common image that pops into your mind when you think of a decorative wall panel. Wood is definitely an astonishing material when it comes to decors, but there are other materials that are available, which would make beautiful wall panels with a wide range of patterns and textures. For the most creative designs, you should look into the polyurethane panels, and if you want some impressive patterns, then opt for the ones made of melamine.
They are Long Lasting
Remodeling the walls is one job that most people are guilty of postponing way too many times. Eventually, the wall paints start peeling off, and there is no other solution than to start your decoration from scratch, which would cost you a lot of time and money. So, to finally solve this problem, all you need to do is install these wall panels as they will not only increase the life span of the walls, but they would also add aesthetic value as well.
Easy Maintenance
These panels are not like the painted walls or wallpapers; the decorative wall panels don't need to be cleaned every day. Furthermore, their durable nature saves you from the stress of having to frequently repair the walls.
They are Re-Usable
If you are living in a rented apartment, then you would have likely faced restrictions from the landlord against making permanent changes to the interiors of the apartment. These wall panels let you make those changes you want without them being permanent; they are very effective in these types of situations because you can remove them without making any damage to the walls. And that is not the best part, as you can also make use of the same decorative panels on the walls of your new home, saving you from the hassle of additional expenses.
Easy Installation
One of the best benefits of using a decorative wall panel is that even if the surfaces of your walls have become uneven due to its age, you can still install it on them. This means that while it is decorating your wall, it is also renovating it. If you decide to use other types of decorative materials for your wall paneling, you will be forced to check the grout lines or check if any portion of the wall is left out with uncovered adhesive.
But with these decorative wall panels which are readily available for purchase on the market, you will not have to go through all these hassles. They come with special joint systems that make the installation process so easy that you won't know whether you are installing a wall panel or joining pieces of a puzzle together.
Top Ways Decorative Wall Paneling Improves Your Space
It Makes Unused Rooms Livable
For sure you could install wall panels in almost any room in your home, but they can be a specific asset in the areas you wish to turn into a living space. Converting your unfinished basement into a media room has never been easier. You can decorate it anyhow you want, like adding a custom dark texture to your wall panels to get that premium home theater feel.
Covers Up The Untidy Mess of Wires
It doesn't matter if your room wall is very artistic, or if you fill up the place with peculiar furniture, if there are wires or cables that are tangled together either behind the TV or pushed to a corner, then the look of the room is blemished. But, if you opt to install a decorative wall panel on the wall, then you can successfully conceal the mess made by these wires.
Greatly Improves Your Acoustics
Due to the fact that these panels possess insulating properties, they can improve the acoustics of your space with almost no effort at all. Wall panels can help soundproof your rooms by absorbing sound and restricting its transfer to another room. If you pick the right material and thickness, you can get wall panels that boast of advanced acoustic properties, which means they will be an outstanding choice for media rooms.
Decorates Your Space
Let's not forget the main use of the decorative wall panels, from organic patterns to 3D textures to faux materials; you will definitely find a wall panel that will add aesthetic value to your walls and help put the finishing touches on your decoration scheme.