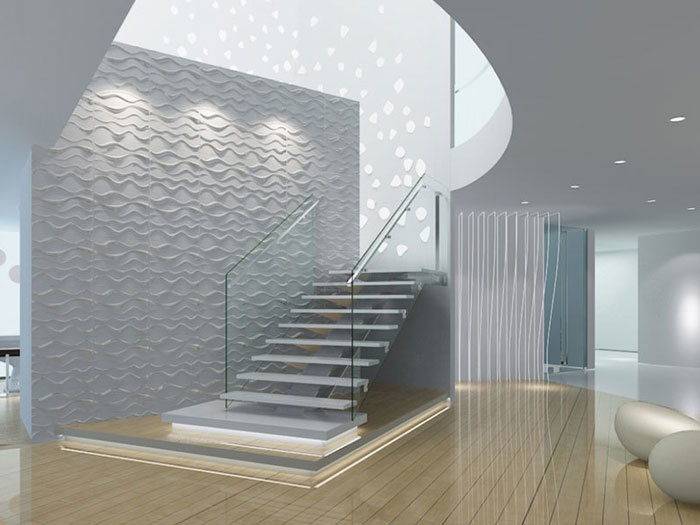 Over the past few years, 3D wall panels have become a fashionable trend in interior home decorating. With 3D wall tiles, you can completely transform the look of a room with a contemporary product that is affordable, easy to install, and eco-friendly.
Whether you want to completely cover a wall or simply add a few wall tiles as more of an accent piece, 3D wall paneling refreshes the look of a room.
As people become more environmentally conscious, the appeal of an environmentally-friendly home renovation product grows. These panels are made of renewable and degradable natural bamboo pulp. They're eco-friendly and safe to work with.
These high quality tiles come in a wide variety of styles and have a textured appearance that transforms the appearance of any space and helps make your walls stand out.
---
Why Choose 3D Bamboo EcoTile Wall Panels?
One of the main reasons you should consider 3D wall panels is how easy they are to install. The simple adhesive makes them a perfect option for both renovation professionals and amateur DIYers.
You also get an abundance of style options. With so many different patterns, you can easily find the right tile for your particular project.
Although they are lightweight, the panels are also durable and very low maintenance. Once installed, you can count on your wall panels lasting.
Overall, you get an environmentally-friendly and easily installed accent that can transform any space.
---
How to Install Your 3D Wall Panels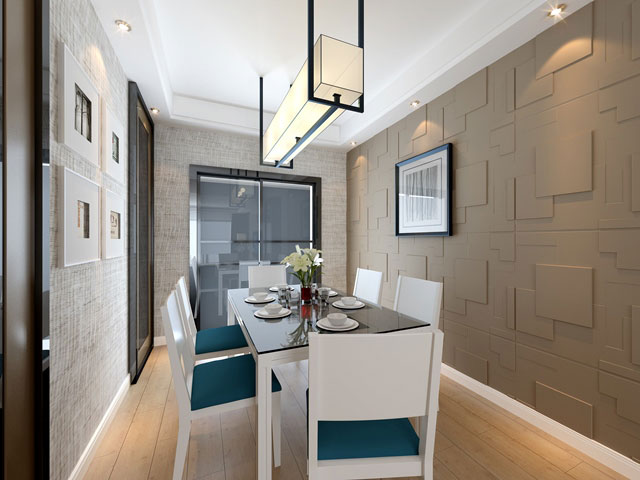 As we mentioned, one of the best things about these panels is how easy they are to install. You do not have to be a professional contractor to transform the appearance of your walls.
Take a look at our handy wall panel installation instructions to learn how you can get these attractive panels onto your walls.
---
If you want to add some character to your walls, take a look below at some of our favorite 3D wall panel options.
While home renovation should always come down to personal taste, we encourage you to take a look at some of these decorative interior wall tiles for inspiration. You might be surprised at how many ways you can use this wall paneling.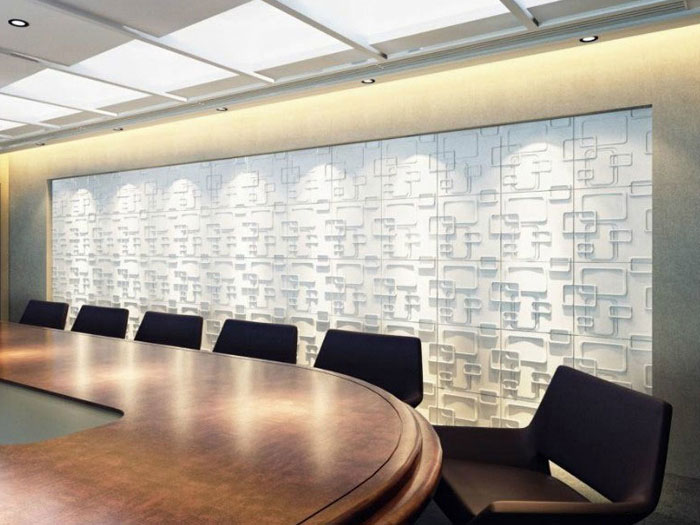 With this package, you get 24 panels which covers 64 square feet of wall space. They have a very clean and versatile design that becomes the focal point of any room. You get a modern look that makes use of simple geometric shapes and, in the right lighting, you can really show off the texture. These wall panels freshen up any room and would look great in a commercial or office space.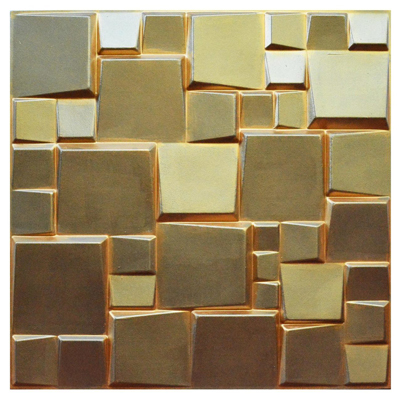 This one also comes with enough wall paneling to cover 64 square feet of wall space. While the decorative tiles may look heavy, they're installed using the same straightforward adhesive method.
The panels come in two color options – Green Gold and Olympic Gold, either of which adds a luxurious look that will really catch the eye of your guests. The design, like the color, is truly unique. It's a layered, somewhat complicated design that remains pleasing on the eye. The longer you look at it, the more interesting it gets. If you want to give your walls a sophisticated look and create gorgeous wall art, you can't go wrong with this decorative wall paneling.
If you're still unsure about which style will look best on your walls, this sample pack is for you. It helps you determine which design and color will look best in your room, without committing to a full order. Choose three of the six finishes.
Make sure you are getting the right type of wall panel for your space. Whether you can't quite make up your mind or you just want to make sure your project turns out the right way, trying out a sample before committing is a smart thing to do.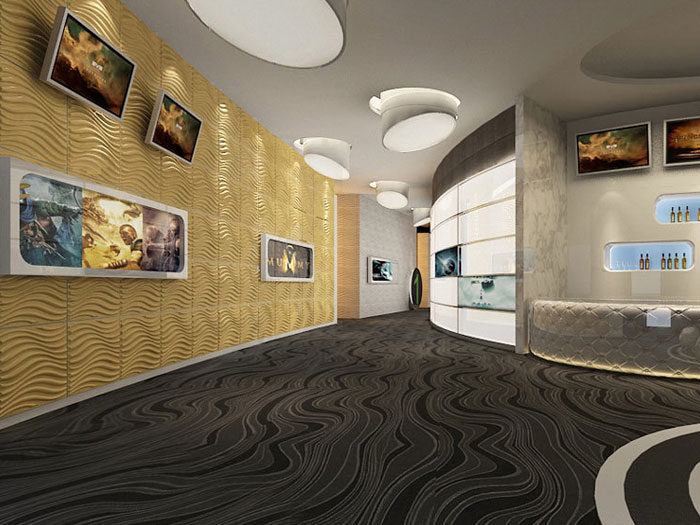 These panels have a flowing, wavy pattern that looks great in any space. Each panel seamlessly merges together to create a pattern that gives your walls a really unique look.
The design style would look great in an office space, particularly going down a hallway, but they can, of course, be used to add plenty of character to your walls in any space. You get a lot of bang for your buck with these wall panels. Despite their unique design, these are one of the most affordable options we carry.