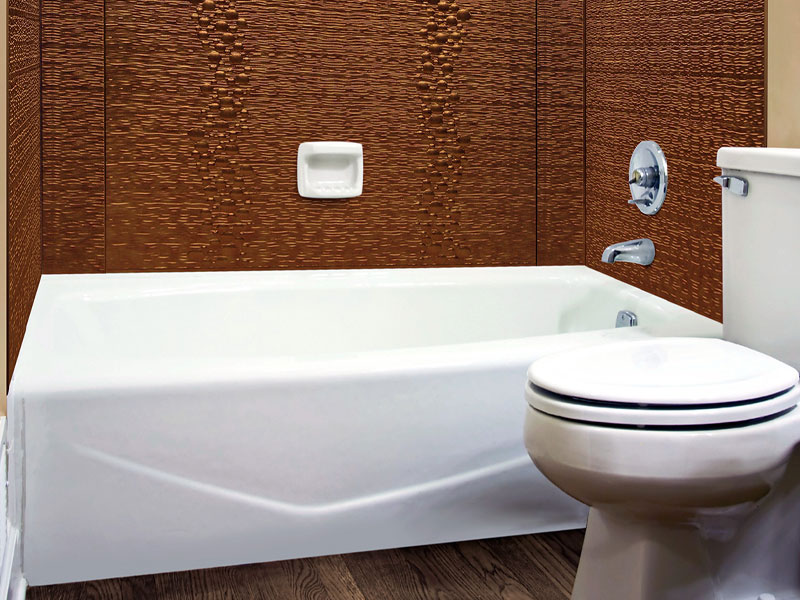 When it comes to remodeling parts of your home, there are likely a ton of projects you'd think of before planning on replacing your tub or shower walls. You probably think that it's not that common, so why bother thinking about a replacement job. To an extent, this can be true, but there is no set time frame for when you'll need to update your tub/shower wall. It's about discovering the signs that signal when to replace shower wall, and this article will present those specific signs.
Chipped

Once you spot a chip in your bathtub, there is now an issue, or shall I mention a beginning of an issue. Small chips or a broken tile may not be a big deal at first, but they'll most likely start to expand at some point. If you find a chip anywhere on your tub, it means that it no longer has a moisture barrier, making it prone to rust and leaks.

Leaks

Leaks are a bigger problem. They can damage the floor foundation or may even create dangerous mold growth. To see if you have a leak, check for puddles before taking a bath. You can also fill your tub, plug it, and later check to see if the water level goes down, which could signal a leak.
Difficult to Clean

A tub or shower that's difficult to clean is usually another sign that your tub needs a replacement. If your tub or fiberglass shower looks a little dull or if stains are harder to remove, at some point, the finish on your tub will wear off, causing your tub to look incredibly dirty. It becomes more permeable when the finish wears away and begins to embrace dirt, germs, and bacteria.

Mold

Mold is an obvious sign that your bathtub needs updating. Not only does it look gross, but there is a danger to having it scattered across any part of your home. Mold and mildew are both types of fungi. You may notice it in the grout of your shower tile or shower floor. If mildew and mold get bad enough, they can lead to integral damage of your home, eating through the wall and into the wall stud. Moreover, it can cause respiratory issues, joint pain, allergic reactions, and even migraines. Even if you don't use your tub, these issues can still affect you if you decide to ignore them.

Stained

Moisture, bacteria, and mold can become an underlying problem. Hard water is an issue for many households, leading to a collection of soap scum inside your tub wearing off the protective finish to wear off, and you may discover a ring around the tub. This ring is made of dirt and grime that won't go away – regardless of how much and how hard you scrub.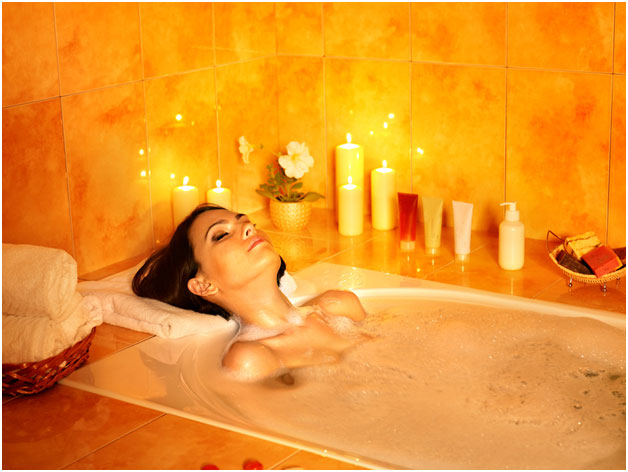 Is Not Comfortable or Accessible

A bathtub is typically for washing your face and body, but it's also a place where you can sit and relax. A long, warm soak can be physically and mentally therapeutic, and many people use their tubs to chill at the end of a long day. Therefore, if your tub is uncomfortable or it simply doesn't fit the length and width of your body, then that is a clear sign that you need a newer, larger tub. If you don't use your tub for these reasons, then it's just taking up space.

Contemporary bathtubs accommodate the whole body for an excellent soak experience. There are tubs available today that can provide you with so many things that an old tub just cannot do. Many tubs come with neck and armrests, and there are whirlpool baths that can soothe achy muscles. In addition, if you have someone in your family who has mobility issues and getting in and out of a bathtub cannot be achieved, then it's most certainly time to consider a replacement. Your options include a tub-to-shower or a walk-in tub conversion.
As you can see, there are various signs of bathtub damage for you to watch out for. If you happen to find any of these issues, then it's time to consider whether you do need a new bathtub. Even if the problem looks minimal, it can eventually turn into a serious problem later down the line. Therefore, always rectify an issue when there are early signs of damage.
When it comes to shower walls, you're pretty much looking out for the same signs as listed for a bathtub. When problems occur, it's always best to invest in a newer shower wall, because those problems will eventually turn into far serious ones, and it's just not worth the risk.
Investing in a New Shower Wall
At Decorative Ceiling Tiles, we have a wide collection of shower walls that are ideal for all bathrooms. Our MirroFlex tub and shower walls are excellent for wet areas, and you should consider them before doing an expensive shower stall or tub replacement. They come with robust surfaces that can easily be more effective than traditional ceramic tiling. MirroFlex shower panels are highly effective for wet areas because they're durable, non-porous, and grout-free. Furthermore, as they're easy to install and require minimal maintenance, they're even more ideal for your bathroom.
We also offer fair prices on our products, and that includes our decorative ceiling tiles and range of shower walls. Installing a shower wall is a very cost-effective way to renovate your bathroom. You simply pay for the material, and you'll be able to fit the wall yourself, as it doesn't require a ton of work to be placed.
Ultimately, as soon as you spot any of these signs about your bathtub/shower wall, it's important to evaluate the damage and decide on whether you need either replaced. If you feel as if any of these issues have developed, then it's not worth taking any risks, and it's time to weigh up which replacement item is best for you and your bathroom.