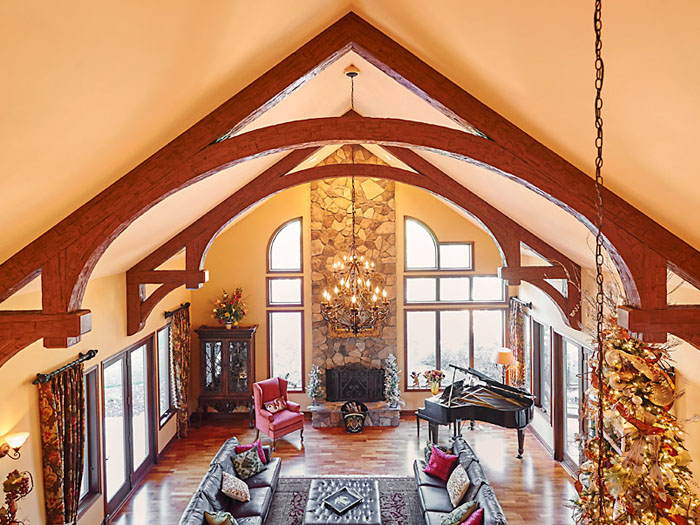 Got a vaulted ceiling that needs some sprucing up? Faux Wood Truss Systems are a beautiful solution for rooms that need a little bit of help making a huge impact. The exposed wood look and feel makes any room feel cozy, warm, and comfortable. Faux wood trusses are sleek, stylish, and customizable to fit your space.
We're going to take a look at some of the perks of investing in faux wood truss systems for your home, shining some light on available colors, designs, and uses as well as some of the products in our wheelhouse to help you make the right choice for your living space.
So, let's get started.
---
What is a Faux Wood Truss System?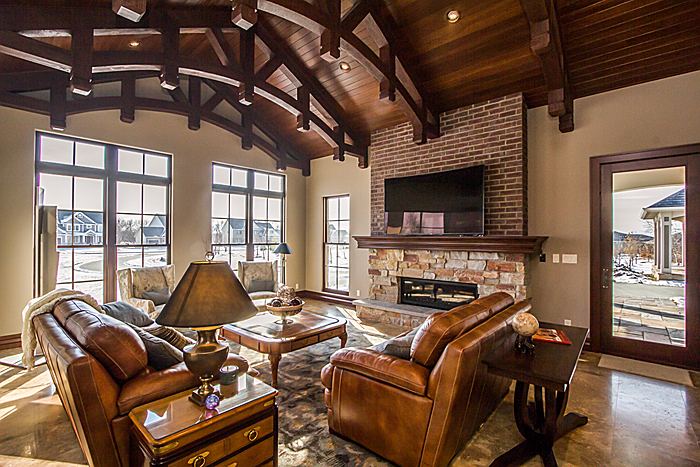 Faux Wood Truss Systems are decorative triangulated systems of interconnected beams that give rooms extra beauty and comfort. There's something about the look of a wood texture that makes a home's aesthetic. These systems are easy to install and gorgeous to look at — you won't even be able to tell that they aren't made of real wood.
What's more, when you deal with faux ceiling trusses, you're not coming up against all the challenges that accompany real wooden structures — namely, rot, mold, and easy degradation. Faux Wood Truss Systems are more stable and reliable than those made from solid wood. They last longer, are stronger for the most part, and easier to clean and care for.
---
Why invest in a Faux Wood Truss System?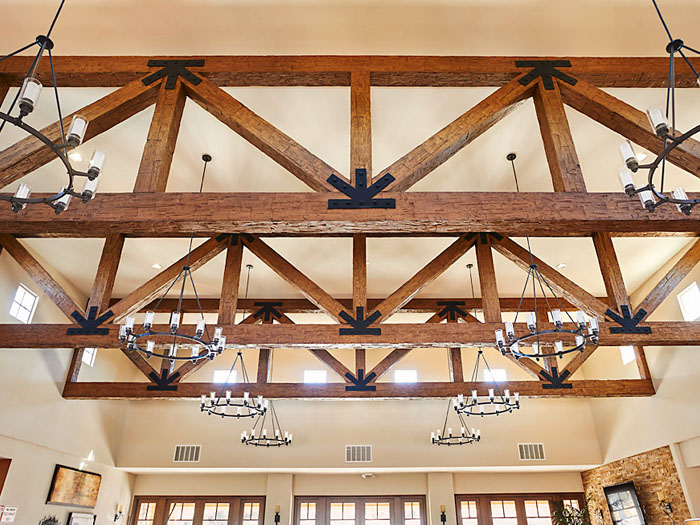 -Faux Wood Truss Systems transform drab-looking rooms into spectacular havens. They create a rustic or contemporary look that's dramatic enough to be praised by many an onlooker.
-The wooden aesthetic generally makes homes look and feel a lot cozier. They can cover up the negative effects of dull color of ceilings and, instead, bring a warm-toned accent into your home space.
-When you install a faux wood truss system, you won't be dealing with extensive labor costs as you would with a real wood truss system.
-They come in a great variety of available colors, textures, and styles. Some are more basic while others are more elaborate, for example, arched hammer trusses.
-The installation process is super easy. Most systems come with everything you need to for smooth and easy assembly.
---
Comparing Selected Faux Wood Truss Systems
We have a wide variety of Faux Wood Truss Systems here at Decorative Ceiling Tiles, all of which are fully customizable. With the click of one button, you can request a quote on our official page.
Here is a comprehensive list of the truss styles available for purchase:
Huntsman
Sawtooth
Wasatch
Braddock
Cascade
Aspen
Catskill
Hawkeye
Oxford
These styles range from more simplistic like Hunstman and Sawtooth to something more complex and dramatic like the Oxford and Hawkeye styles. They can be ordered in the following textures:
Douglas Fir
Tuscany
Sand Blast
Rough Sawn
Hand Hewn
There are also a good number of color options that you can order the faux wood beams in. These include a dark and light walnut, espresso, mahogany, oak, and primed. Color samples for all of these can be found on our official page.
---
What is included in the truss system package?
When you buy a truss system from us, we not only include the assembly parts but also a set of installation instructions that take you through all the specifics of setting up your new decorative item.
---
Are turnkey packages included?
Turnkey packages are not included in every faux wood truss system pricing package; however, we do have turnkey packages available for each and every style and design of truss system available for purchase on our website.
Here is what is included in those packages:
Schematics
Fasteners
Adhesive
A cabling system
Structural components, if these are necessary depending on the style of faux wood truss you have ordered.