Custom wall murals are an extremely versatile way to refresh a room or totally transform a space. They can be used as a stylish way to update your home, or they by a business as a simple way to impress clients and make an office or retail space stand out.
Custom wall murals are much more durable, adaptable, and visually impressive than simple wall banners. When done correctly, custom wallpaper murals are an effective way to give a wall a unique look that's both memorable and stunning.
---
What Options Do You Have When it Comes to Custom Wall Murals?
There are no limitations when it comes to our custom wall murals. If you can think it up, we can make it. Just upload your own graphics and artwork and we print your image on a suitable substrate.
There are several substrates you can choose for your space, including Aluminum, Clear, FRP, Wood, LuxCore Plus, High Impact Styrene, or MirrorFlex.
If you are having difficulty choosing an image but still want the benefits of a decorative surface that stands out, search for wall mural ideas or inspiration in our curated Idea Library. If you find a stock image you like, feel free to use it!
---
What is the Process for Ordering a Design?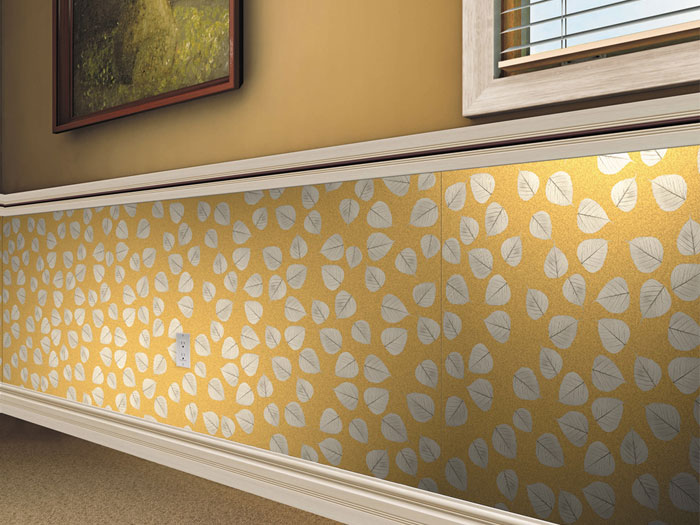 We use a carefully chosen Fusion program that allows us to create custom wall murals for any project, combining the image you choose with a substrate that works for you. Fusion can be used to create murals that fit any project. Whether you need a massive wall mural or a small accent piece, we can create the exact mural you desire.
As mentioned above, there are more than a dozen substrates options available to you. No matter what the scale or budget of your project, we can help make your idea a reality.
---
What are the Steps?
Our process is extremely simple.
First, choose a graphic and a substrate. This decision is completely up to you. Get as creative as you can and put together something truly unique. There is no better way to give your space a personal touch.
Next, submit your choices and the dimensions of your mural and we'll get back to you with a quote.
If the quote meets your expectations and budget, we provide you with a sample that you can either approve or request edits for until you get the exact mural you envisioned.
From there, the mural goes into production where we make your ideas come to life.
Your mural is packaged and delivered to you.
You're ready to put up your mural. They're designed so that they're as easy to install as possible.
If you would like to begin the process and request a quote, please follow this LINK.
---
What are the Advantages of Custom Wall Murals?
The obvious advantage of a custom wall mural over traditional wall coverings is that they are completely customizable. Between your images and those available in our graphic library, you can come up with a wall covering that's exactly what you were looking for.
A custom wall mural makes a bold statement no matter where you intend to use it. Murals are certainly not limited to retail spaces. Many people use them to give their living space a personal feel. They are a beautiful form of art that makes a lasting impression on your guests.
This is your opportunity to get creative in an entirely different way than with traditional wall design options.
Your custom wall mural can be custom made to any size. We offer low minimum order quantities, too, so even if you have a small project in mind, we can bring it to life. Turnaround time is short, too. Ultimately, we want to make your vision a reality as quickly as possible.
Custom wall murals are easy to install and the substrates used in the Fusion process are compatible with just about every surface type. They are also extremely durable and resistant to high impact, abrasion, and chemical resistant properties. The image quality lasts for a long time and the mural itself is easy to care for.
Custom wall murals are also an effective way for business to boost revenue. Eye-catching colors, designs, and patterns make your space stand out to your customers and clients. Make your business memorable by having a completely unique look.
What Are You Waiting For?
Kick start your creativity and request a quote today!