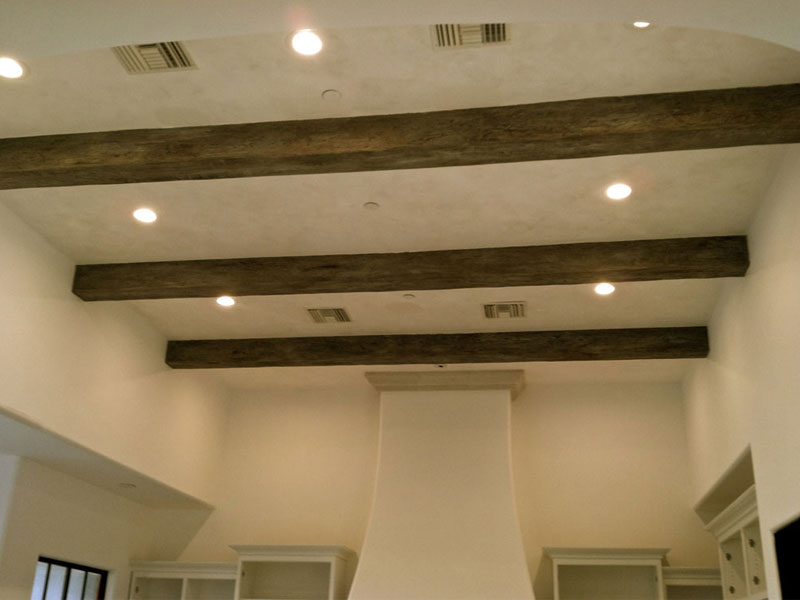 Adding wooden beams to your interior design is a great way of enhancing interest and detail to a blank area of a room. Both modernized faux wood and antique wood beams can give your ceiling a spectacular finish. Antique wood, in particular, will generate rustic details that add even more dimension to the room.
Here, we'll examine different ways you can use faux wood beams , specifically for a large house. There's so much more you can do in a larger space when you opt for faux wood.
What are the Benefits to Having Faux Wood Beams?
Faux wood beams are appealing due to their low maintenance and easy installation process. But they have other merits, including:
Being lightweight
A more consistent appearance
Environmental benefits
Durability
Versatility
Why You Should Transform Your Ceiling
Wooden beams or trusses will create a stylish finish to your ceiling and a beautiful atmosphere for your home. Your environment will be livelier and more aesthetically pleasing.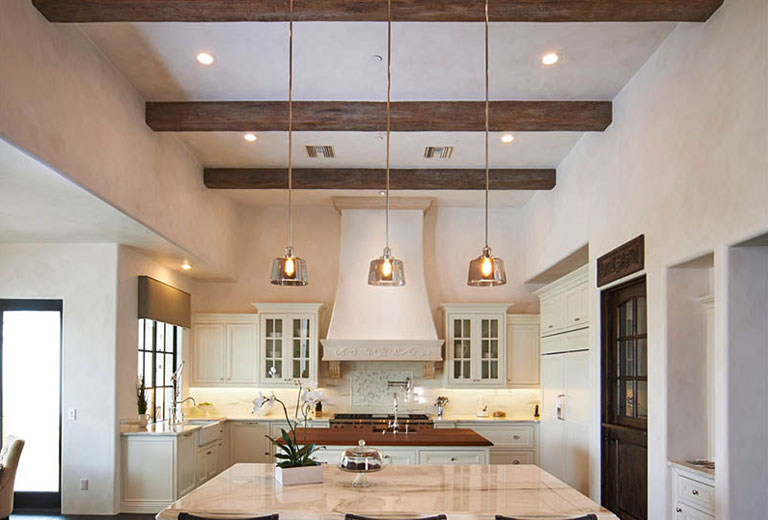 What Ideas Are Worth Considering?
Faux wood planks can give your plain ceiling a touch of class and elegance. Plus, they'll add some character and a facsimile of natural beauty to your home.
However, you need to consider your overall décor scheme before you purchase any materials. Decide whether you want lighter, more grey-tone planks or darker materials that look like oak or mahogany.
If you're in need of a lighter tone, make sure you have lots of whites, greys, and pastel colors. This will allow you to generate a gorgeous, natural, and airy vibe.
If you're considering a darker ceiling, ensure you match the planks with jewel tones or accent pieces that are painted gold. This will give you a formal look that's rich in color.
A classic faux wood beam is a great way to add a bit of charm and warmth to your place, whether you're in a modern, urban, or older country home.
Thanks to modern technology, manufacturers can make use of different materials that create an accurate replica of wooden beams, from colors to patterns, and even grain.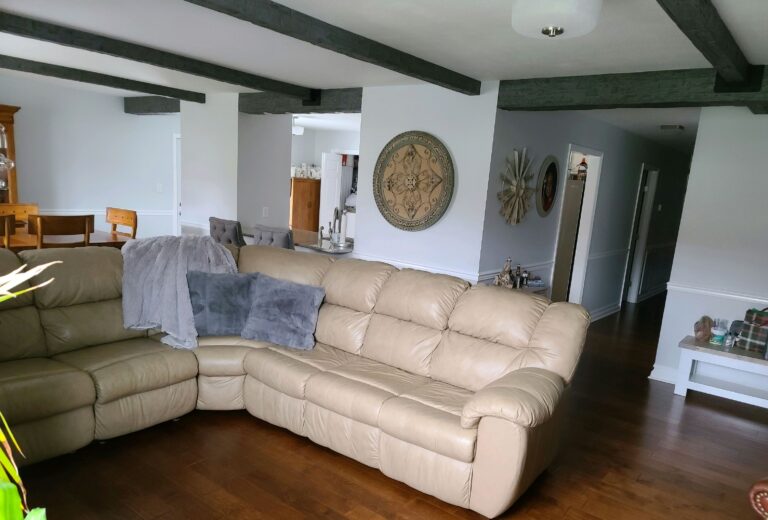 Ways to use classic faux wood beams
Rustic - This is perhaps the most common way to implement faux wood beams to a ceiling. Adding rustic faux beams will create an older, vintage environment. It works wonders for larger homes because it encloses the space to make it cozier and warmer.
Apply a color paint – Install some faux wood beams to your ceiling and pop some color to them. You'll be amazed how the color blue can create a beach-style environment, or just a calming feel, in your room.
Skylights – Integrating skylights with faux wood beams is an effective blend of modernized and vintage structures. This is an excellent option for a dining room or a kitchen.
Faux wood truss systems are suitable for a large home as they can transform the look of an open ceiling area. Your space will no longer feel empty with a truss system.
Decorating your home with faux wood trusses is an affordable project that will spark more character into the environment. They'll provide stunning visuals while holding up against wear and tear.
Conclusion
Faux wood beams are an ideal option for a larger home. Their versatility and ability to close a space and reduce emptiness make them a popular choice among homeowners, and a worthy option for home decoration.