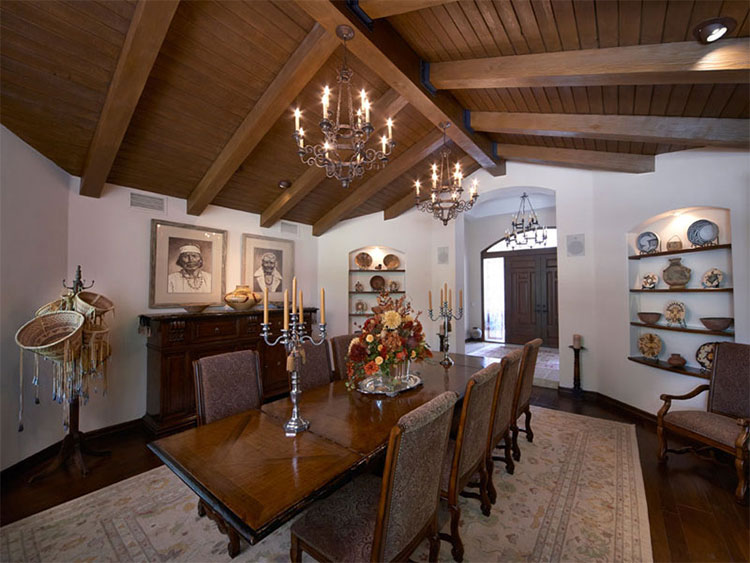 If you're looking to add a wood-like effect somewhere inside your home, then you will likely come across the debate of using either faux wood planks or real wood planks. The problem with this is that there are different opinions out there, and the information is never consistent, so it can leave you feeling confused about which one is best suited for you.
Both options come with plenty of pros, and then they both come with their fair share of cons. This article will give you the necessary information to determine which option is best for you and your home. Here are the comparisons to these rustic home decor ideas.
The Difference in Weight
Faux wood planks are made from materials like polyurethane or laminate, which are much lighter than real wood. They are similar to using luxury vinyl tile or wood look vinyl tile flooring instead of a wood plank or solid hardwood floor. The wood look is the same, but they weigh considerably less.
If you're looking for a simple way to install planks by yourself, there is no question about which option you should choose. If you prefer the look of a real wood plank, then you need to hire professionals to install them for you.
Faux wood planks are much simpler to handle because they are hollow, which allows you to run cables, cords, or whatever you may need to do. This feature is something you do not get with real wood planks.
The Cost
If you're on a budget, then faux wood ceiling planks are the best option to save you money throughout the entire project. Simply put, they are much cheaper upfront than real solid wood planks, and you can end up with the same wood look.
We mention the installation process because it plays a part in why the cost is cheaper with faux wood planks. They will save you money as you will likely be able to complete the project yourself. All you will need is a few supplies and maybe help from another person. With real wood planks, you may need a professional to get the job done. The planks are heavy, which makes the task a lot more difficult to complete.
Maintenance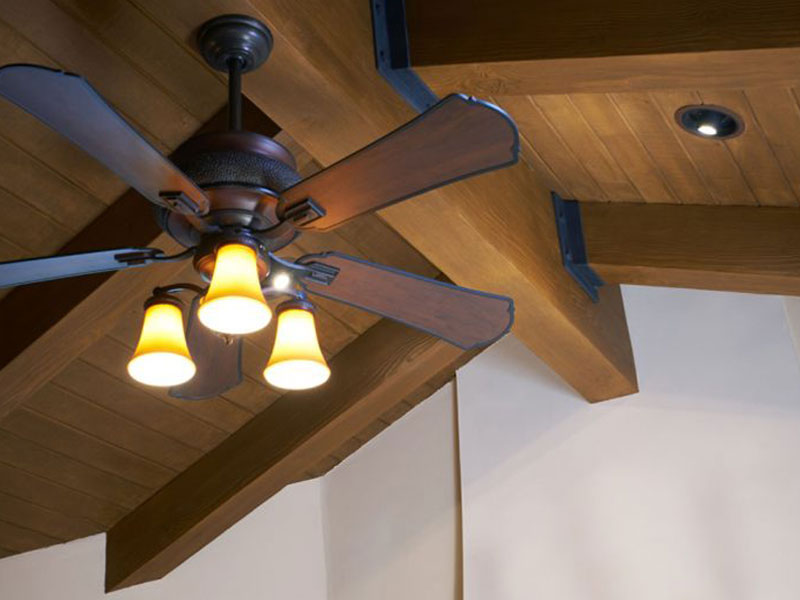 The high-density polyurethane material is all-weather proof, termite-resistant, and also fade-resistant. Faux wood is a dependable and long-lasting product that can serve you for many years. What's also great with this is that they require little to no maintenance work – unlike real wood.
Faux wood planks are moisture-resistant, which means they can be placed either indoors or outdoors – making your garden a space that can benefit from having faux wood planks.
While real wood is strong and durable, it does need a lot of attention if you expect it to stay looking fresh. This attention involves annual sealing, re-staining, and repainting, as well as other treatments to remain in good stead. In contrast, faux wood can stay healthy for decades without the risk of rot.
Another matter to consider is the infestation that will occur with using real wood. Polyurethane doesn't attract insects as real wood does, so there is no need to watch your planks like you would with real wood. If you do happen to go with real wood, then carefully watch out for signs of termites, wasp nests, and other wood-carving critters.
Structural Support
When it comes to structural support, then real wood planks are the winner in this department. With their solid and heavyweight, they are the more dependable option as they are more likely to hold up any structures like shelves, lightings, etc.
Faux wood planks, though, have not been designed for this specific purpose. They were designed to mimic the look of real wood, but provide all of the benefits that real wood cannot deliver.
Environmentally Friendly
Here's another win for faux wood. If you opt for this material over real wood, you reduce the number of trees that are being cut down. Faux wood is also recyclable, so not only are you making an eco-friendly decision by purchasing them, but you can also help deduct the amount of trash ending up in landfills.
The Look and Feel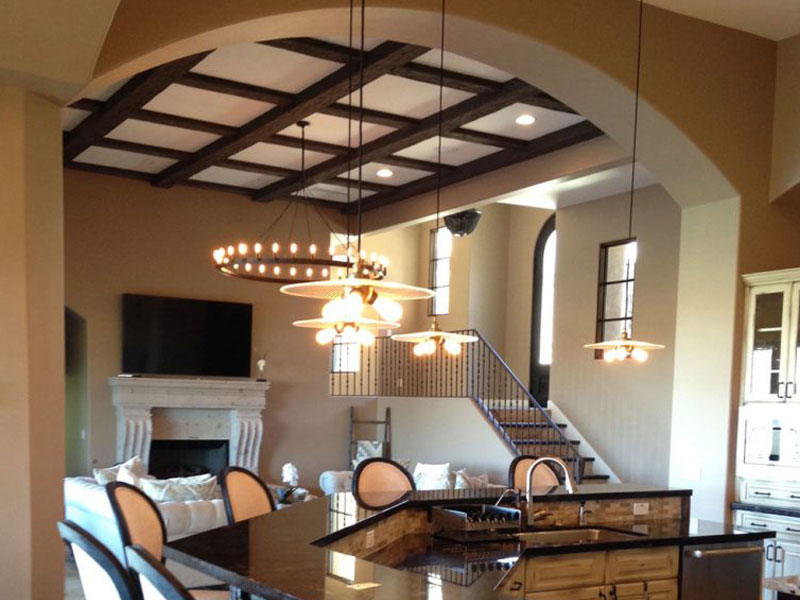 Although faux wood imitates the look of real wood, it still doesn't match the real thing when it comes to how it makes you feel. With real wood planks, you'll be able to generate a natural, warm, and organic feel to your decor - something that faux wood is not able to match.
Many homeowners and decorators prefer real wood planks or engineered hardwood because of the sophistication and refinement they add to a room or space. Wooden planks tend to be made from North American hardwoods, using sustainable forestry methods required in today's world. You can consider reclaimed wood as well.
Overall Verdict
If you weigh the debate using the pros and cons we mentioned about faux wood and real or reclaimed wood ceiling planks, you can see that faux wood has more benefits compared to real wood. Does that make it the best option for you? Not necessarily. It only becomes the best option for you when all these advantages are benefiting you and your home.
Even though faux wood has many more advantages, it doesn't mean that it will work for you and what you need. For instance, you may want to install wooden planks if you need a wear layer because you are looking to hold up a set of reasonably heavy shelves. Which option is the best for you in this case? Real wood planks.
If you want to implement a wooden-like environment, but don't want the stress of having to clean and maintain every plank, then, of course, faux wood is the way to go. When it comes to the faux wood vs. real wood debate, it only really matters when you consider your personal need and taste.