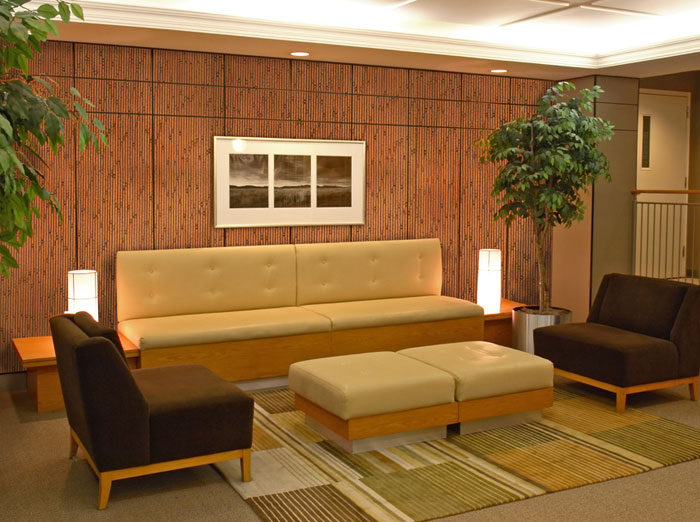 If you're anything like the rest of the world, you're over the painting situation in your home.
Painting your walls takes so much time, money, and effort to get the look you were desiring. And selecting the right color could take weeks, months, or even years! The scariest part about painting your walls is that you never know what the color will actually turn out to be on your wall until you're done (cleaned up, dried, and moving on with life).
That's why interior designers are loving the option to use decorative wall paneling to give the look and feel of put together rooms without wasting time, money, and energy on painting!
We've gathered the ten most popular wall paneling for your home this year so that you can stop stressing out over paint color choices. With a variety of materials to choose from, you won't regret this decision. You can certainly thank us later!
1. Reclaimed Wooden Decorative Wall Panels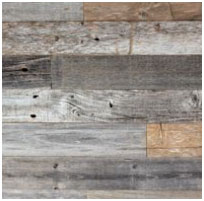 Arguably one of the biggest trends in interior design right now is reclaimed wood. Everyone likes the look and feel of a rustic chic. This reclaimed wooden decorative paneling will give you that feel instantly. You could use the decorative wall panels in a smaller powder room, on one wall of your living room, or as a focal point in your bedroom. Wherever you use the reclaimed wood paneling for walls, you will love the look and feel they bring to the space.
2. 3D Stone
These decorative wall panels may come as a bit of surprise to you since most people associate stone with the outdoors. However, having 3D stone decorative wall panels inside your home add a unique and edgy look to any home. You could use them in a modern home or a more rustic home depending on how you chose to outfit the rest of the space. Since stone is such a dominant material, the other features in the room might benefit from being softer and more elegant.
Installing 3D stone decorative wall panels might be trickier and more difficult than other choices. Consult a trained professional to help you with the ins and outs of installing these decorative wall panels in your home!
3. 3D Cubes

Modern and trendy homes will love the look of a 3D cubed decorative wall panels in their home. These wall panels are unique and edgy and bring a very crisp and clean feel to the space. Most of these decorative wall panels are going to come in sets of 12, which means you'll need to measure your space accordingly. Cutting these wall panels is an option if needed, but you'll need specialized tools to complete the job correctly and safely.
4. Shiplap Wall Panels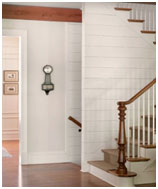 Unless you've been living under a rock for the last few years, you've heard the word shiplap before. Used in many of the homes on a popular home renovation show, shiplap has made its way into the hearts of many across the world. Shiplap decorative wall panels bring a new level of rustic chic to any space. They help the room feel like it's back to its bones, bringing the rustic and antique vibe into the room without even trying.
Place these decorative wall panels on each wall in a room, on the main wall of any staircase, or in a bathroom to give the space an instant facelift.
5. Tin Backsplashes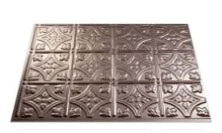 When you hear the words decorative wall panels, you may not automatically think of backsplashes. Contrary to that belief, wall panels can be used for backsplashes quite nicely in either bathrooms or kitchens. Tin decorative wall panels make great kitchen backsplashes as they offer durability and style to a space where hardwork and love is put into every meal.
6. Brick Tiles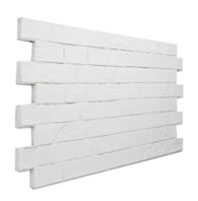 Is there anything crisper and well put together than a bathroom or kitchen with white brick tiles? Placing each brick/faux brick on the wall would be way more time and effort than you have to give, right? That's exactly where brick tile decorative wall panels come in. They come in panels with perfectly laid bricks that are symmetrical and straight to make your job as easy as possible! The decorative wall panels also fit together like puzzle pieces, which makes connecting them even more of a breeze.
7. Peel and Stick Decorative Wall Panels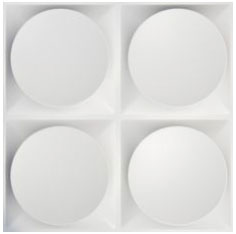 Whoever said hanging decorative wall panels had to be hard was lying. With easy peel-and-stick wall panels like the ones above, you can have your renovation project done in no time. There are no require tools for peel-and-stick wall panels except your level and ruler. Forget the messy glue, nails, or other heavy-duty materials you might need for other wall panel projects. These peel-and-stick decorative wall panels give your space modern design with a fraction of the time!
8. Waterfalls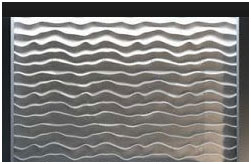 Getting a waterfall into your home might be more difficult than you envisioned. But with decorative wall panels that give the illusion of a waterfall, you can have the best of both worlds. Forget the mess and cleanup of a real waterfall backsplash. Use decorative wall panels with a 3D, wavy design to give it the look of water in any room!
9. Wall Murals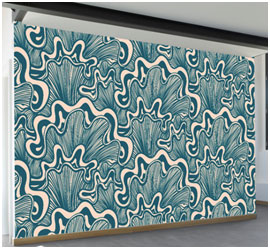 Getting a mural painted for your space might cost you more money than you spent on the entire home itself. However, you can get a beautiful wall mural that will have your guests talking about your space at every event for a fraction of the cost. Decorative wall panels are designed with art on the front of the panel to give homeowners the look of a wall mural without spending thousands of dollars.
10. Wooden Decorations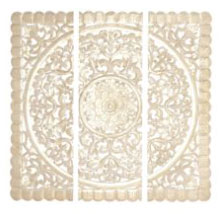 Wooden decorative wall panels can be beautiful additions to any home. These wooden panels typically come as sets. When put together, they create a complete picture with a little bit of abstraction. Decorative wall panels such as these wooden panels give spaces very bohemian or oriental feels and can be accentuated with other decorative pieces in the room. These decorative wall panels bring an unexpected and unique surprise to any space.