Posted by Milan Jara on 2nd Mar 2022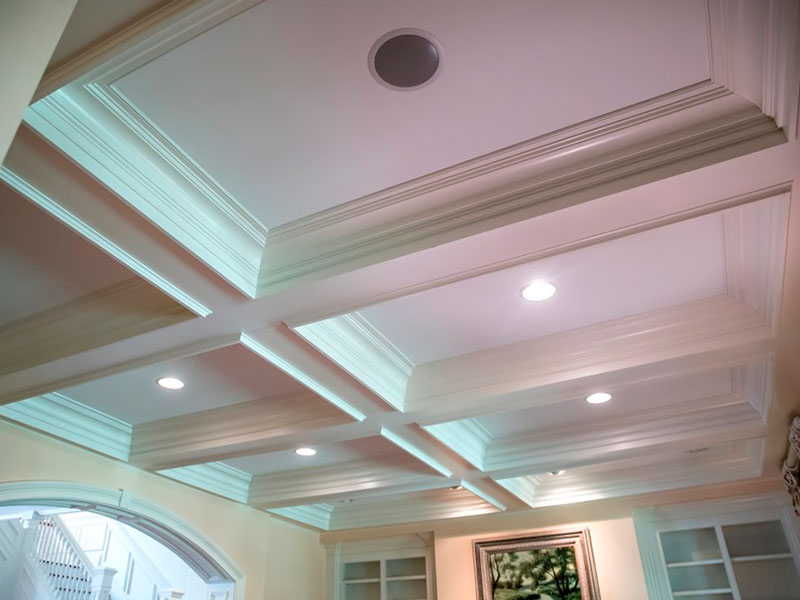 Considering a coffered ceiling for your home? Here's what you need to know about the modern-day version of this classic design detail.
Coffered ceilings date back to the ancient Romans and Greeks who used stone coffers in architecture to strengthen domes or decorate vaults and ceilings. In decoration, they were known as caissons (square boxes) or lacunaria (openings, spaces). The primary purpose of this architectural element was to strengthen the coffer's framework.
Wooden cross beams later replaced stone-coffered ceilings to create a rectangular or square appearance.
This type of architectural feature regained popularity later in the Renaissance period and in the homes of the wealthy in the 19th and 20th centuries. Archaeologists also found evidence of this style in Islamic cultures.
What is a Coffered Ceiling?
As mentioned, coffered ceilings are a decorative element consisting of a series of octagonal, square, and rectangular grids arranged in three-dimensional recessed or sunken panels. They tend to have a decorative three-dimensional appearance embedded into the decoration.
Coffered ceilings are often confused with tray ceilings. The difference between them is that coffered ceilings used several segments in the recession, whereas tray ceilings only have one recessed appearance.
What Style of Decor Works Best with Coffered Ceilings?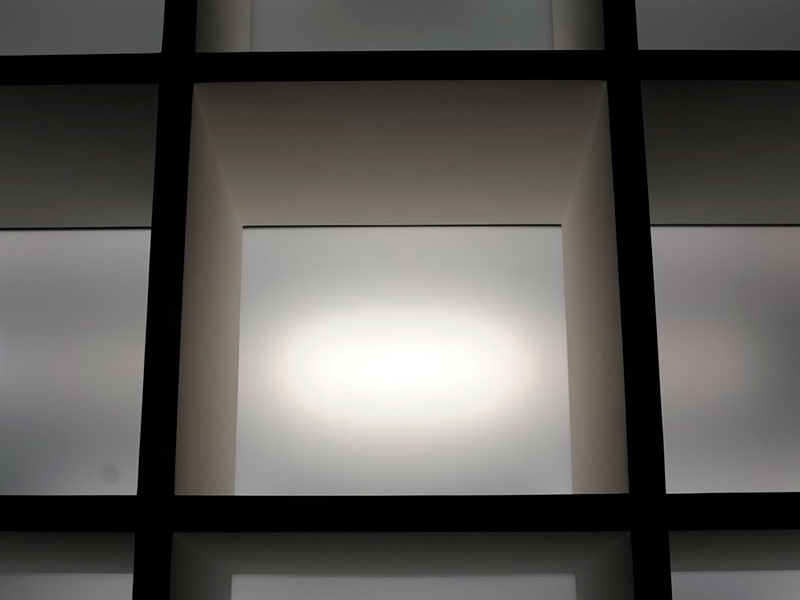 For the most part, stately homes or manors incorporate coffered ceilings. They add a majestic feel and a wealthy atmosphere to the home. They make rooms with high ceilings and expansive rooms appear larger and more opulent. In these homes, decorators pair them with a traditional interior design.
However, there are modern homes that incorporate coffered ceilings. Some will do a more contemporary take on the classic design. The difference between the classical and modern look is that the modern designs do not have decorative molding.
Instead of the classical 3-D design, the look is cleaner and sleeker. It contains more of a simple, minimalist, contemporary look. Incorporating a recessed rectangular coffer with ambient lighting recessed into the rectangles provides a more modern look.
This look is further modernized by incorporating different finishes. For example, for a farmhouse look, rough-hewn beams can be added in this style or use ornate plasterwork for a Baroque influence.
The Benefits to Incorporating This into a Space
Coffered ceilings add dimension and extravagance to a room, but you can use them for their practicality as well. This style is frequently used in urban projects as it dampens sound and separates zones. They are also used as camouflage as they cover oddities found in a ceiling's structure, like beams or pipes that you cannot remove.
Types of Coffered Ceiling Tiles
There are several different types of coffered ceiling tiles created in many materials. Many are a hard, plastic (PVC) material. They can be decorative or plain, come in many colors, and be textured or smooth. The choice is up to you.
Coffered Glue Up Ceiling Tiles
This glue-up installation method uses adhesive to attach ceiling tiles to a sound installation surface. The tiles are butted together with the self-adhering strips covering the joints between the tiles. Surfaces must be clean, intact, and flat. You must remove any textures on the ceiling before installation and ensure that the surface is even.
Most coffered ceiling installation begins by creating even borders around the room's perimeter. Begin with a location that minimizes the number of tiles needing trimming. Once you are sure of your accuracy, create two perpendicular chalk lines. It should form a cross at the starting point.
The best way to install glue-up panels with a coffered ceiling design is by using a notched trowel to apply adhesive to the back. The adhesive should be 1/2" from the outer edges to prevent leaking. Spray adhesive lightly with a mist of clean water before applying.
To install full panels, begin with the corner furthest from the room's main entrance. Work in rows across your room, and install full panels by overlapping each row over the previous one. Complete each row by cutting and installing the remaining border panels.
Coffered Drop Ceiling Tiles
Coffered drop ceiling tiles offer homeowners the flexibility of creating a custom appearance to any space, whether it's the bedroom, living room, or dining room. They tend to be available in white and black finishes with deep or shallow heights to add dimension. Owners can mix and match designs, colors, or invert panels to generate unique effects.
Each tile is rigid PVC, making them easier to handle during installation. They are more lightweight than standard tiles, making the installation less physically demanding. The benefit of these tiles is that they resist mold, mildew, and sagging. Since they are lightweight, they are maintenance-free and easy to clean.
In terms of installation, you can install them easily on a 24"x 24" suspended grid. No room is perfectly square, so you have to create a perimeter border. You can use drop ceiling panels made from regular edge mineral fiber or use drywall. Drywall tends to be more popular because it gives a custom, high-end appearance.
Things to Consider Before Installing Coffered Tiles
Your existing ceiling height needs to be a minimum of nine feet to use these decorative ceiling panels due to the recessed nature of this design. In a smaller room with a lower ceiling, using this type of ceiling treatment would create the sensation that the beams are too close to your head. You need a high ceiling to pull it off.
The benefit of a coffered panel design is that you can use bold colors. Most homeowners use a complementary color for their room. When done right, it adds a dramatic pop of color to a room which enhances the decorative nature of the design.
The last thing to consider is setting a budget for the DIY project. Ensure that if you use decorative tiling, it aligns with your existing budget. There is a great deal of craftsmanship involved in the decorative elements of the coffered tiles. Some designs may quickly become more costly.
The benefit, though, is that while it may cost a bit more money, coffered tiles add to a home's resale value. Experts advise using this type of design with restraint. This element adds drama and detail to a space, but it can also make the ceiling appear low and heavy.
A coffered ceiling design can provide an elegant, majestic look to a room or create a clean modern appeal, depending on how decorative you choose to go with the ceiling tiles. Some have 3D designs on them, while others are clean and simple. The only limit to incorporating this design in your house is ceiling height. Styles vary great in this type of design.