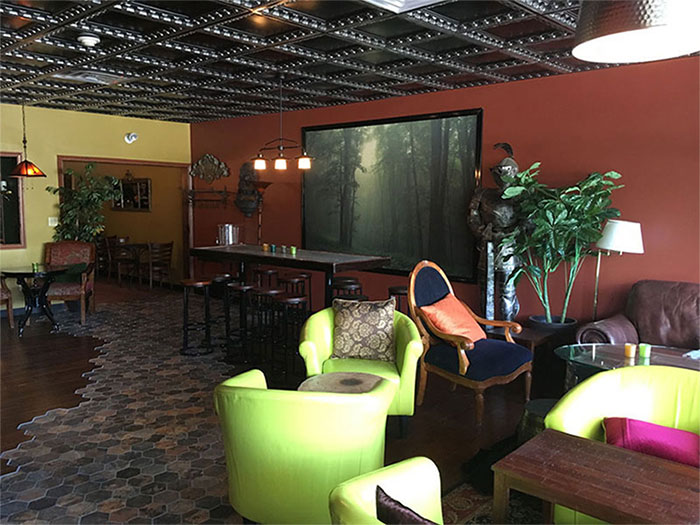 When it comes to a house, the ceiling is perhaps the most overlooked area during a decorating spree. When people plan a remodeling job within a specific room, they tend to focus on everything from the walls and below. However, there are so many things you can do with ceilings! When something is applied to the ceiling, it transforms a space like you never would have imagined.
This article focuses on the different types of ceiling tiles you can use for your ceiling. It doesn't matter what room you're thinking of decorating – these ceiling tiles can work in any space. As long as you purchase ceiling tiles that blend well with your décor scheme, then there is no limit to what you can do.
Acoustic Ceiling Tiles
Acoustical ceiling tiles help soundproof a room. Typically, they come in various materials such as fiberglass, wood, foam, polyester, and more. As for the installation method, you can usually use a drop-ceiling. Moreover, you can hire a professional to install them to ensure their acoustical and insulating properties or if you are willing to give it a go yourself, then it's worth the effort.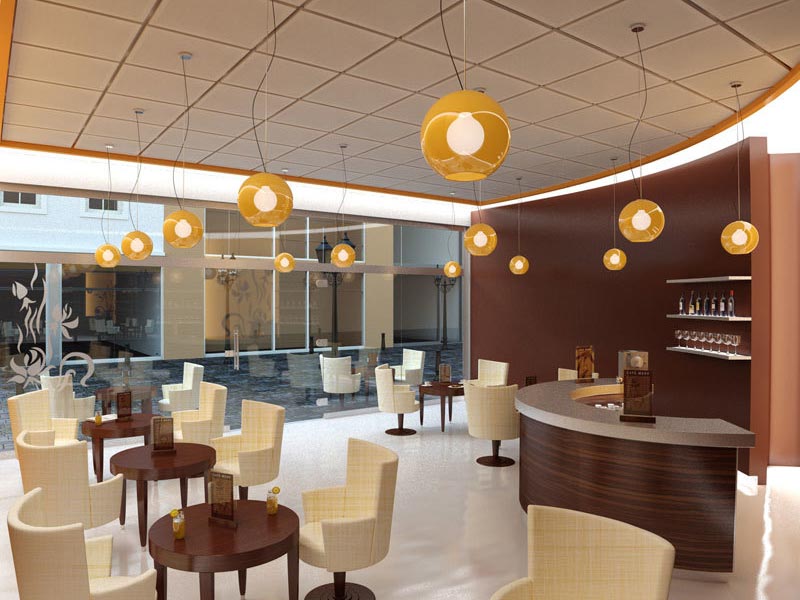 As well as soundproofing, you can place acoustic ceiling tiles on a ceiling for insulation purposes. They are made of the same materials used to insulate a room thermally. So, they can help lower the heating and cooling costs of the room, making your monthly heating and cooling bills a little lower.
Why Acoustic Ceiling Tiles?
A loud room can annoy everyone in it and interrupt the conversation. In contrast, rooms that are too quiet are dull and lifeless. That's why there are different kinds of acoustic ceiling tiles available – because each one exists to control sound differently. Examples of this include:
Sound absorption: These acoustic ceiling tiles are perhaps the most popular. This type of tile reduces reverberation.
Sound blocking: In most cases, you may wish to block sound from going through the ceiling. For this, consider the option of sound-blocking acoustic ceiling tiles.
Sound diffusion: These tiles scatter the sound and disperse the sound waves that strike the surface. As they tend not to be flat, the sound travels in many directions. This decreases the intensity of the sound but does not remove it completely as an absorber material would.
For whatever reason you're looking to get acoustic ceiling tiles, there should be a viable solution for you. It's just about learning what it is you need and how it will work for you.
Plastic Ceiling Tiles
Plastic ceiling tiles are extremely lightweight and inexpensive to install. They come embossed in many different patterns, including flowers, wreaths, etc., making them a versatile option. You can also use them to give you either a geometric or three-dimensional appearance to the ceiling you're decorating.
If you're a DIYer, then you'll be glad to know that these tiles are simple to place on your ceiling. They can be installed either by a drop-in or nail-up method.
If you want the look of real metal but are not able to invest in metal ceiling tiles, then there is always the option of painting plastic ceiling tiles to give you the same look of metal like tin. This look is known as faux tin tiles – an incredibly popular choice among decorators and homeowners.
With plastic ceiling tiles, the two popular choices are either Styrofoam or PVC. Both of these types come with pros and cons, but overall, each type is ideal for certain settings and needs. Therefore, there is no better option – just the case of which one is the better fit.
If you're worried about breaking your budget, then Styrofoam is the cheaper option, even though you aren't getting any less quality than PVC ceiling tiles.
Metal Ceiling Tiles
When it comes to metal ceiling tiles, tin is perhaps the most popular choice on the market. Its stunning attractiveness is enough to make any room have a beautiful addition. However, these days, a lot of tin ceiling tiles are not made from tin. Aluminum, copper, and brass are metals that tend to be used to create tin ceiling tiles.
Installation is usually done by nailing the tiles to the ceiling, overlapping the edges of each panel with the next. However, you can use the drop-in method if that way is better suited for you. Their designs are commonly repetitive, with flowers, scrolls, vines, and geometric patterns being the more admired patterns out there.
Tin ceiling tiles are usually more expensive to install than plastic. However, this doesn't affect the way they can be put up. Like plastic tiles, metal ceiling tiles are simple enough to install, so you should be able to do it yourself if that's what you intend to do.
As a long-term benefit, tin ceiling tiles raise the value of your home. That means if you plan on selling your house in years to come, then the tin ceiling tiles alone will have raised the value of your property.
Beyond their stunning looks, tin ceiling tiles are both environmentally and maintenance-friendly. Compared to wood or plaster ceilings, tin tiles don't crack or flake and are far less likely to attract insects. Moreover, it acts as insulation, controlling temperatures and saving you money on energy bills.
Conclusion
A new ceiling transforms the look and feel of any room, whether it's your living room, kitchen, bathroom, or even basement. Whether you want new ceiling tiles to insulate or decorate, they are sure to be an excellent addition to your home.