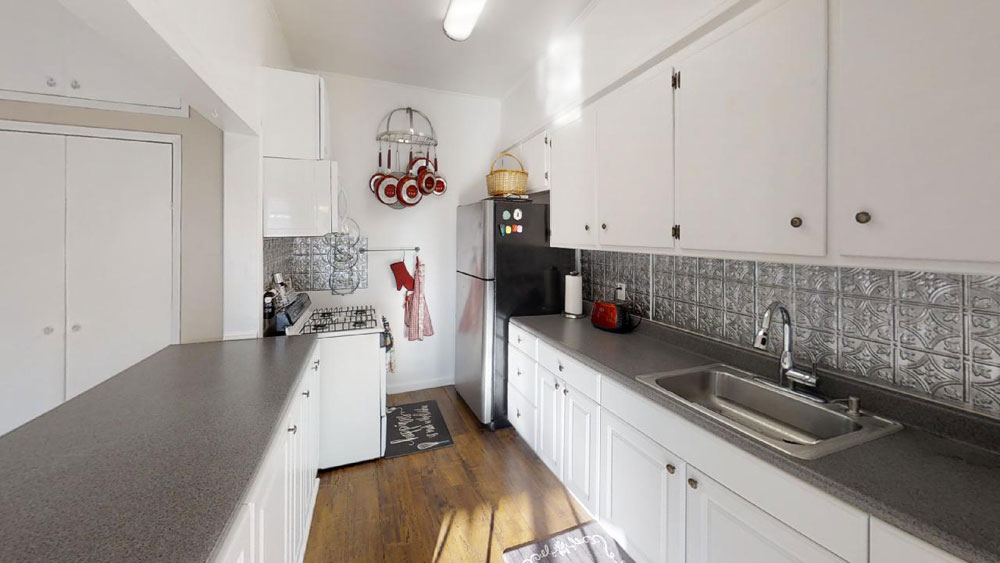 When it comes to your kitchen, it's one of the messiest rooms in the whole house. Cooking produces crumbs and food residue, and there are all kinds of liquids to spill. Plus, the kitchen is perhaps the busiest room in your home, attracting dirt and mess a lot easier than other spaces.
Even if you like to stay on top of keeping a clean kitchen, it's never a bad idea to make it easier for yourself. Backsplashes are an important area where you need easy cleanup. A backsplash helps protect your walls from splashes. Specifically, water splashed near the sink and food splashes above the stove from cooking. If you're looking for kitchen backsplash ideas that look great and are easier to install than subway tile or mosaic tile, you're in the right place.
Backsplashes are available in different materials, including ceramic tile, but metal tile is perhaps the best option to consider. Here are a few types of metals that are incredibly effective as kitchen backsplashes:
Tin Tile Backsplash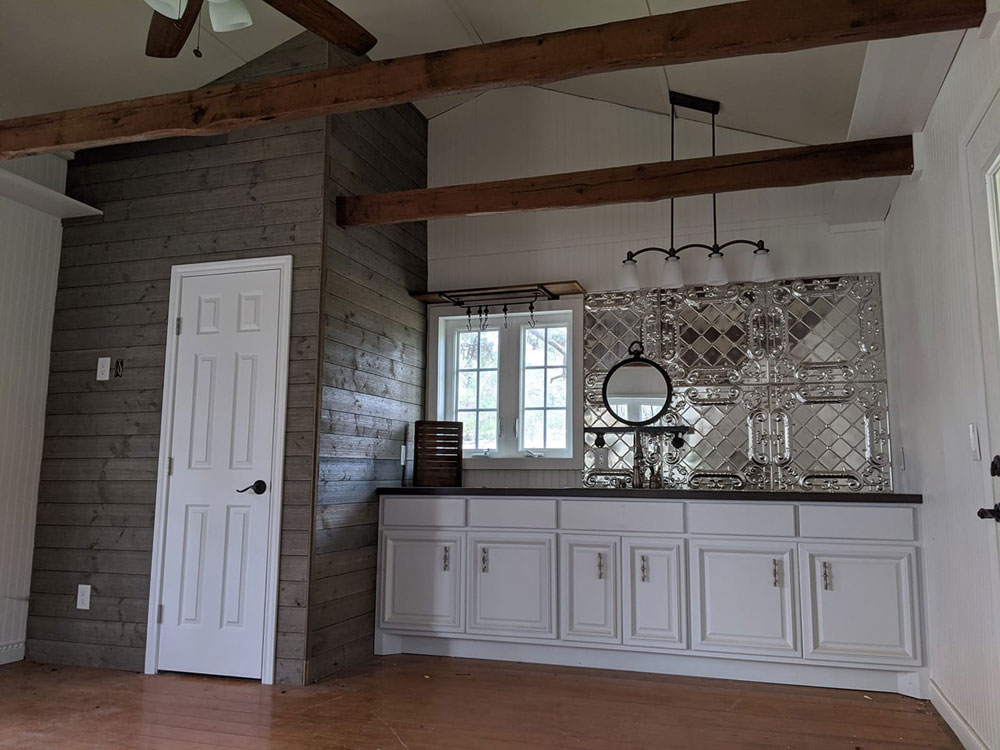 Our first backsplash idea is a tin tile backsplash. Tin ceiling tiles are a great option for kitchen backsplashes, especially because they're easy to install and affordable enough to fit most budgets.
When it comes to deciding on the right tin tile for a kitchen backsplash, think about the aesthetics and how it can function for this kind of job.
Adding a tin backsplash is a quick and easy way to enhance your kitchen space, and it's suitable for DIY projects. Since it's rust-resistant and extremely easy to clean, it's a great solution for giving your kitchen a formidable makeover.
As mentioned, the process of installing tin tiles for a kitchen backsplash is fairly easy and can be done by a DIYer within a day. If you're prepared to give this project a go, you can find thorough instructions within this guide.
Copper Backsplash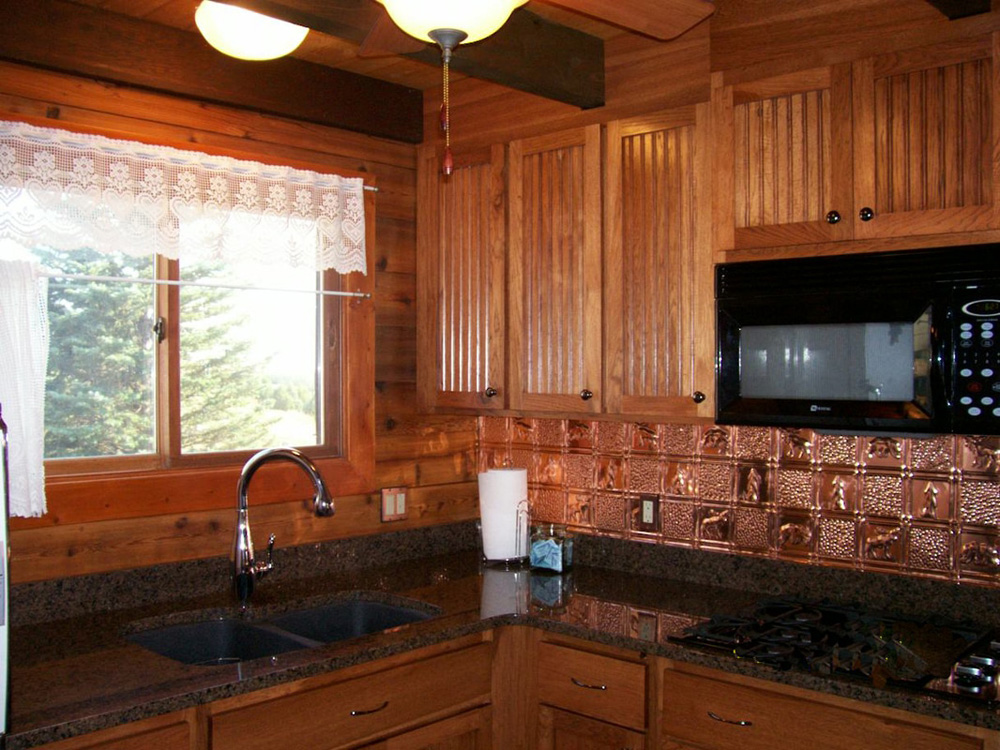 Copper tiles happen to be one of the more popular choices when it comes to kitchen backsplash tile. Using these tiles is easy and less time consuming than other materials on the market. They become the focal point of the space where you use them.
Many homeowners and decorators have opted for copper backsplashes in kitchen design in recent years because they embrace this metal to revitalize a kitchen space and give it a welcome and glittering charm.
A copper backsplash is a great way to add a cozy metal to your kitchen, creating an inviting effect within the walls of your home. From classic kitchen styles like farmhouse to modern delights that are sleek and stylish, copper finds a place in any decor.
Industrial Stainless Steel Backsplash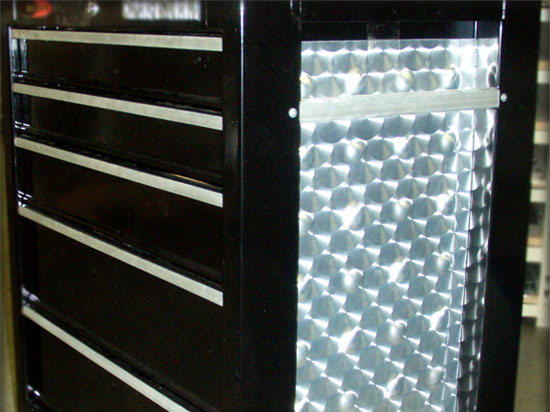 If the industrial kitchens at your favorite restaurants strike your fancy, bring that exact look to the kitchen inside your own home. Adding a steel backsplash is highly effective behind a stove range as it's fireproof, easy to maintain, and extremely stylish. They tend to come in either sheets of flat metal or as pressed designs.
Different surfaces brighten the room in various ways. When it comes to using stainless steel for a kitchen backsplash, you're choosing to transform an outdated kitchen into a modern masterpiece. When done correctly, stainless steel makes an attractive and durable kitchen backsplash.
What we like most about using stainless steel for a kitchen backsplash is how easy they are to clean. There are no pores or cracks to hide the germs and dirt that accumulate in a kitchen. With proper care and maintenance, stainless steel can stand up to decades of hard use.
LED Backlit Kitchen Backsplash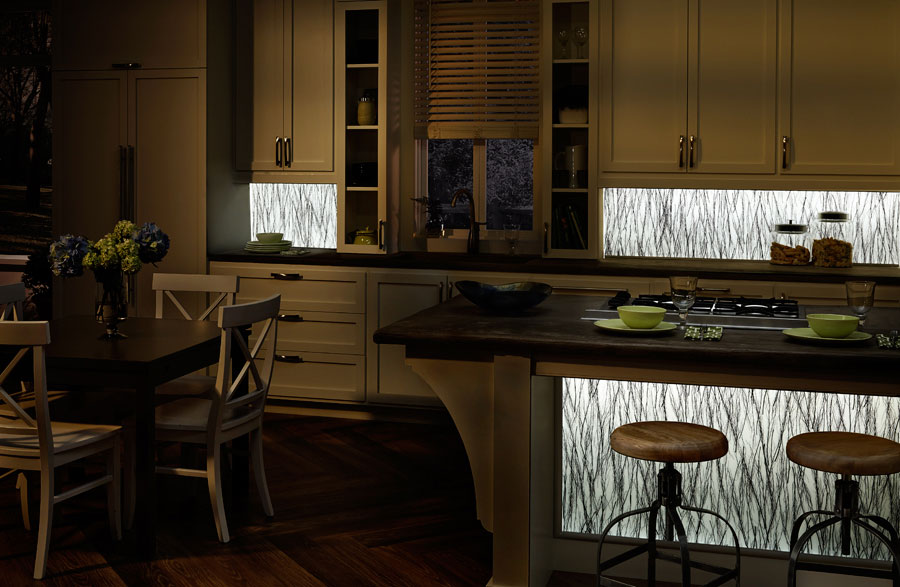 Good lighting automatically changes the atmosphere of any space. If this is what you're looking for, consider using another of our backsplash design ideas: an LED-backlit kitchen backsplash. When you install this type of backsplash, you immediately notice how pleasing it is to the eye and how comfortable it makes you feel in your own home. If having a welcoming kitchen is important to you, then applying this type of backsplash is perhaps the best choice you could make.
LED-backlit kitchen backsplashes are growing in popularity as many modern kitchens are starved of natural lighting, usually as a result of an insufficient number of windows. Correcting this issue can be very pricey. If this applies to you, then take a look at our available backlit kitchen backsplashes and see which one is the best solution for you before considering a full kitchen remodel.
There are a variety of benefits to having backlit kitchen backsplashes. Some include:
Draws the eyes where you want them. More often than not, homeowners who have installed LED-backlit kitchen backsplashes want to create a stunning focal point in their kitchen. If you have marble countertops or appliances you want to showcase in your kitchen design, using this type of backsplash is probably your best option.
LED lights and their benefits. LED bulbs last a very long time. On average, you can expect them to last at least 60,000 hours.
Easy installation. Our selection of LED-backlit kitchen backsplashes is incredibly easy to install. They are very thin and lightweight, which makes them simple to work with.
Durability. As we said, kitchens are messy places, so our backlit kitchen backsplashes have been designed with durability in mind. They aren't easily scratched and damaging them is basically impossible. Moreover, they are chemical, stain, impact, and scratch-resistant.
Adaptability. These panels adapt to any kitchen and are easily altered during installation.
---
Recommended Kitchen Backsplash Style
Our most popular kitchen backsplash theme happens to be the farmhouse tin tile backsplash. No matter where you live, fitting a farmhouse style in your home adds an elegantly rustic feel, whether it's done in a classic or modern way.
One of the best ways to achieve this style is to look into using tin tiles. When you use a tin tile backsplash, it completely transforms your modern kitchen into a farmhouse dream.