If you are looking for decorating ideas to give your home a fresh new look, consider how you could unlock the potential of your walls and ceilings. So often we focus on flooring and furniture when thinking about remodeling a room while our walls and ceilings get little more than a new coat of paint.
A few simple interior design tricks can help transform the look of a room and make your house feel more like a home. Don't be afraid to make your walls the focal point of a room rather than blank canvases that are hardly worth a second look.
To help you reinvent your space, let's look at a few home décor ideas that can be easily incorporated into your home.
---
Create an Accent Wall With Seamless Wall Panels
A decorative accent wall can have a massive impact on the overall appearance of a room. Even if you are working with a small space, drawing eyes to a particular wall is an easy way to make the room more memorable.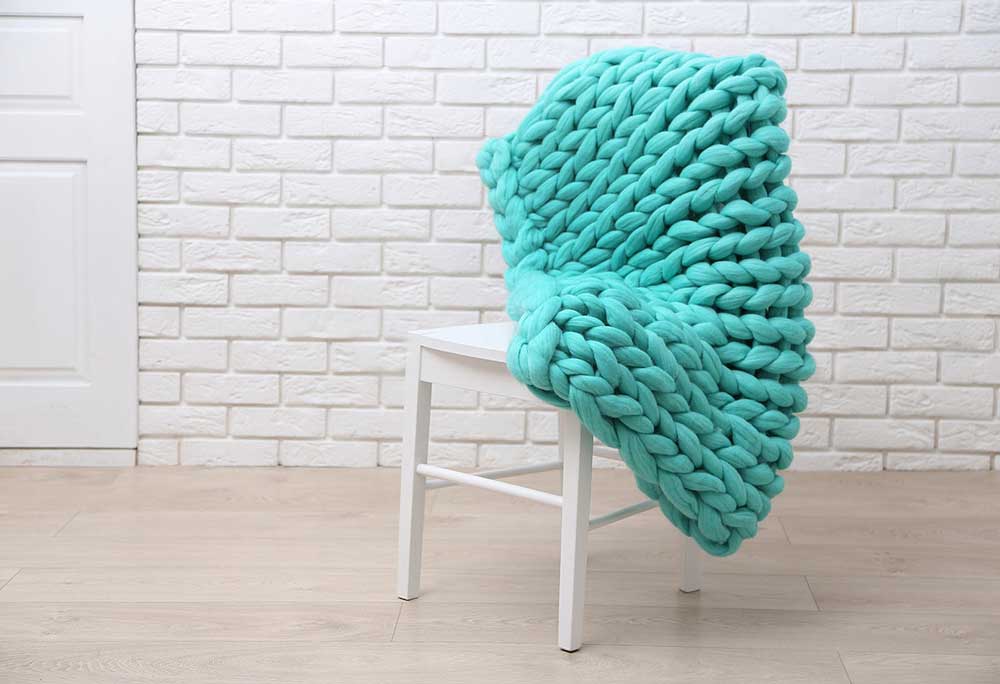 When it comes to creating an accent wall, do not limit yourself to paint. Consider incorporating textures and patterns. You want this wall to stand out and make an impression, and there are better ways to do that than just painting them a different color.
Textured interior wall panels and tiles are an excellent way to give your walls an unforgettable look. When it comes to decorative wall panels, there are an almost limitless number of styles, colors, and materials available to you.
Seamless wall panels are one of the most effective ways to create a textured accent wall. Their uniform patterns can be adapted to walls of any size and, best of all, they are affordable and easy to install.
A faux brick accent wall would look trendy in an industrial themed living room. Seamless glue-up brick panels can be found through the following LINK.
A faux stone accent wall can also be used to give a room a rustic feel. Consider using faux stone seamless wall panels to give your finished basement or entertainment room a unique look. Our stone seamless wall panels can be found HERE.
There are so many styles to choose from when it comes to decorative wall panels. While a fresh coat of paint can certainly give a room a new look, nothing captures the eye and makes an impression quite like a textured accent wall.
Find our extensive catalog of seamless wall panels HERE.
Remember to choose a pattern and color that appeals the most to you, after all, it is your home and the décor should reflect your style.
---
Reinvent Your Ceilings With Decorative Ceiling Tiles
Almost everyone forgets how big of a statement ceilings make. There is so much potential right above your head. A decorative ceiling makes a bold statement and draws the eye up.
One of the most effective ways to make your ceilings pop is to use decorative ceiling tiles. There are so many styles available in an almost limitless number of patterns and colors.
Decorative ceiling tiles are extremely versatile. You can make a kitchen stand out with tin ceiling tiles or add the warm glow of an intricately designed copper ceiling tile to make your dining room more inviting.
Whether you want to make your ceilings the focal point of your room or you just want to add a bit of subtle detail, there's a ceiling tile for the job.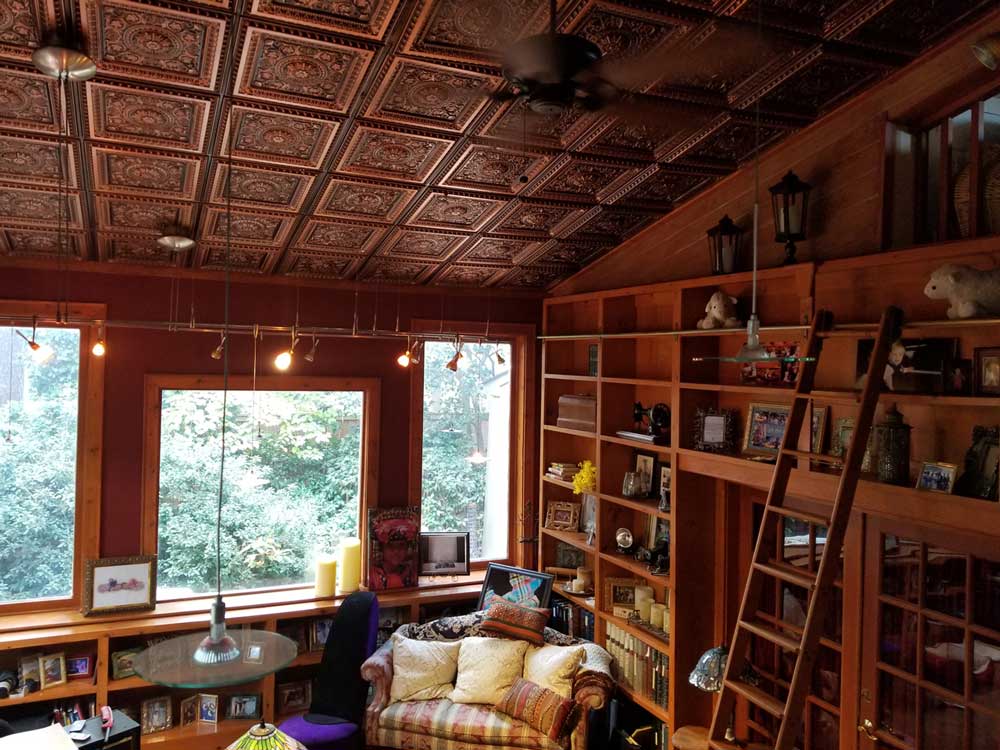 We found that faux metal ceiling tiles are one of the most affordable and practical materials for ceiling decoration. Our La Scala Faux Tin Ceiling Tile contains an incredible amount of detail and looks amazing in dining rooms. It replicates old world style and gives any room a vintage look that has stood the test of time. Find the La Scala ceiling tile HERE.
If you are looking for a ceiling tile with a less elaborate design, you can't go wrong with the Town Square Faux Tin Ceiling Tile design. With simple raised borders and clean lines, this tile looks great in more contemporary spaces. Find it HERE.
There are so many ceiling tiles available, we encourage you to browse our vast catalog. Find the tile that fits your space best. Remember, our decorative ceiling tiles are available in a wide variety of colors. Match your ceiling to your walls and furniture and give a room a cohesive and complete look.
---
Give a Room a Rustic Feel With Faux Wood Beams
Nothing makes a living space feel inviting quite like exposed wood beams. Unfortunately, natural wood beams are extremely expensive and difficult to install. But, there is a solution. Faux wood beams give you the look, texture, and feel of real wood by perfectly replicating the color and grain of the timber. They are also lightweight and easily installed.
Faux wood ceiling beams give your ceiling a complete face-lift and make your home feel more inviting. Wood beams are a defining characteristic of country homes which is part of the reason why they make a room seem more inviting. We associate country homes and cottages with warmth and familiarity. Give your own home that same sensation by incorporating wood beams.
There are a wide variety of colors and grain patterns available. Our faux wood beams are almost indistinguishable from natural wood and look incredible in living rooms and entryways. You can also give your kitchen plenty of character and charm with faux wood ceiling beams.
If your home has high ceilings, you can make the space seem less cold and empty by using faux wood beams to close the gap.
Take a look at some of the many patterns of faux wood beams available to you by browsing our online catalog available HERE.