A tray ceiling is designed to make your room appear elegant and make a bold first impression. Also known as a recessed ceiling or inverted ceiling, the center section is either several inches or several feet higher than around the perimeter of the room. The most common places for a tray ceiling are in your kitchen, living room, bedroom or bathroom.
Tray ceilings are simple and versatile and work well with all styles of architecture and design. They convey a feeling of openness that benefits small rooms and add detail to the stark ceilings that fill expansive rooms. As they're often accompanied by other details, like contrasting colors, ornate molding, and special lighting effects, tray ceilings work well in open living areas and formal dining rooms where most people relax and linger - and can truly appreciate their appeal.
What is the cost?
The cost depends on a variety of things, including materials, the overall condition of your home, and which room the ceiling is in. Each project requires its own assessment before deciding on an overall price – but do note that prices can range from as little as $500 to $10,000 so the estimate vary widely.
Now that you know about price variations, you can start planning and deciding which material and design you want for your room. We're going to give you the necessary information you need to spark ideas and help you figure out what works best for your family's needs.
What are the benefits of tray ceilings?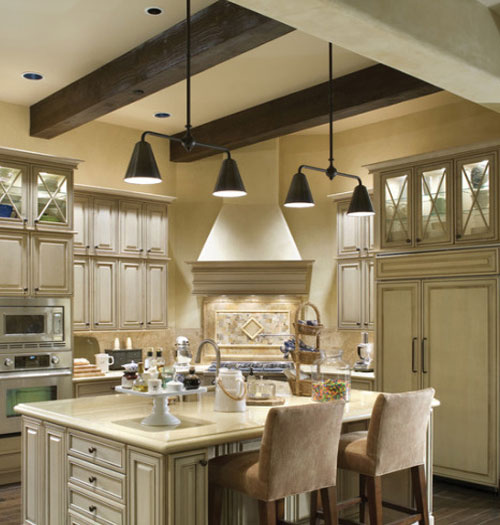 Have you ever felt like you live in a box? Some people get bored and frustrated with the way their home looks and feels. It's not uncommon for those same people to believe their rooms are too squarish. Different shapes and dimensions can be added to their ceilings to give their home's more character.
Luckily, there's a way to rectify this issue if you're willing to make changes to your ceiling. To have a nice looking tray type of ceiling in your home, all you have to do is push into the space above it. With this comes a very nice return on investment as you end up with a space that feels luxurious and elegant, regardless of your room's height.
Here are the reasons why you should consider a tray ceiling and how it can give your home an elegant look:
Not only are tray ceilings effective in separating different areas of a large room but they are also a way to add lighting where chandeliers or lamps cannot reach. If you run the lighting around the edge, your room becomes a lot brighter without the need for numerous light bulbs.
Shiplap: Shiplap is a popular option for a tray ceiling and a lot of designs can make your home look spectacular. By adding this material, you give your room a farmhouse feel, plus the texture is great for adding life and interest in an unexpected place when putting together your interior design.
Go creative or be neutral? This is a common question people ask themselves before planning out their new tray ceiling. Although there's nothing wrong with being too creative, there are people out there who think about selling their home in the future and whether a new tray ceiling could affect the sale. If this sounds like you, be aware that it's possible to stay neutral when installing a tray ceiling, just as you do with walls.
Tray ceilings don't have to be one shape. When people think about tray ceilings, they automatically assume they'll have a square shape. But there are many more options when it comes to shaping your tray ceiling. Imagine a round tray ceiling in your home instead of a boring flat ceiling. This shape is a favorite among professionals as it gives your space the perfect look of beauty and
Sometimes, people don't want just one tray ceiling, they want to get creative and install two at the same time. Adding a double tray ceiling not only looks exquisite in the living room or master bedroom but also adds extra height within your room. This not only gives you added head space but also creates a luxury feel in your room.
---
Faux Wood Planks
Are you looking to add character and charm to the room you want revamping? Then faux wood planks are the way to go for a tray ceiling. Although additional features such as furniture, rugs, and other accessories have a big impact on the overall look of your room, it's the architectural features that generate a more interesting feel.
With faux wood planks, you have the opportunity to dress up your ceiling, regardless of what room you're installing it in. People often overlook their ceilings and ignore that they actually add character to the room.
If you add wood planks to your ceiling, you'll notice that they deliver a warm, cozy feel. This option is great for farmhouses and coastal decorating styles.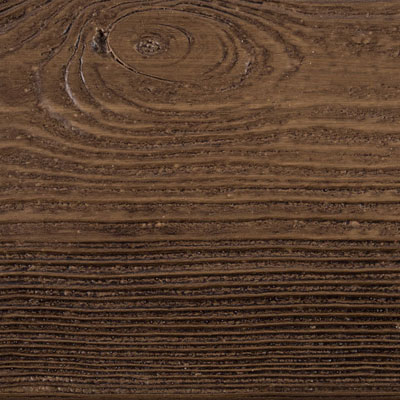 The beauty of faux wood planks used in this way is that it can cover up an old, hideous ceiling that's in serious need of a refurbishment. What faux wood planks give you is farmhouse charm that covers up any dents or scratches and perhaps an old popcorn ceiling or sloppy drywall.
More benefits to faux wood planks are:
Available in different sizes
Lightweight and easy to install
Consistency - get as many beams as you need and they will all be consistent in size, texture, and color.
Real wood textures - there are five different textures to choose from which cannot be easily sourced in real wood.
Check out our collection and find the right style and color for your room.