Posted by Milan Jara on 7th Apr 2022
Are shower wall panels any good? Should you use them instead of traditional tiles? Here's why you'll want to use bathroom wall panels.
There's a reason shower wall panels are a favorite among many people now: they are worth their weight in gold. If you have a bathroom remodeling project coming up, you'll want to use panels instead of the conventional tiles everyone is used to.
But why should you choose shower wall panels? And what are they in the first place?
What Are Shower Wall Panels?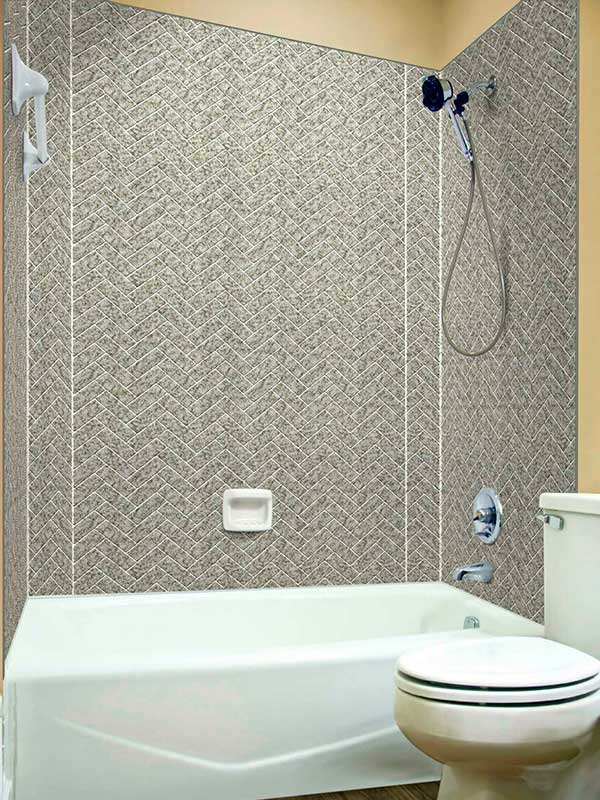 Shower wall panels are large-format sheets that attach to the solid surface of the shower wall or over the existing tile using adhesive to protect the wall or surface beneath from water damage caused by moisture ingress.
Shower or bathroom wall panels are suitable for wet rooms or areas such as shower recesses, tubs, and laundry walls because they are waterproof and water-resistant.
What Makes Shower Wall Panels Good?
The following pros or advantages of waterproof shower panels make them good for installation in bathrooms and other wet rooms.
1. They are Waterproof and Water-resistant
The non-porous nature of shower wall panels makes them ideal for installation in wet areas. They are waterproof and water-resistant, meaning that when installed correctly, no water can seep through them to the wall or surface beneath.
Since no water seeps through the wall panel, the problem of mildew or mold, which is common with traditional tiles, is avoided.
The bathroom wall panel installation system is easy, with adhesive applied directly onto the surface, making it possible to leave no spaces between the wall and each shower panel. These characteristics and fewer seams or lines between panels reduce the possibility of mold.
The absence of mildew and mold makes the bathroom tub wall panels easy to clean and eliminates the troublesome allergies the two might cause you.
2. They are More Economical Than Traditional Tiles
The purchase cost of shower wall panels largely depends on the manufacturer and the type of panels. While some may have a high upfront cost, the ease of installation and maintenance make them cheaper than conventional ceramic tile.
The wall panels are easy to install, and you can do it yourself without the help of a professional installer, which cuts down the cost.
Furthermore, it's easy to maintain them as you don't need regular cleaning because there is no grout with a shower panel. The overall cost is lowered even further because of the ease of cleaning. The saved up maintenance costs add up, beating tiles at their game in the long run.
3. They are Easier to Install Than Tiles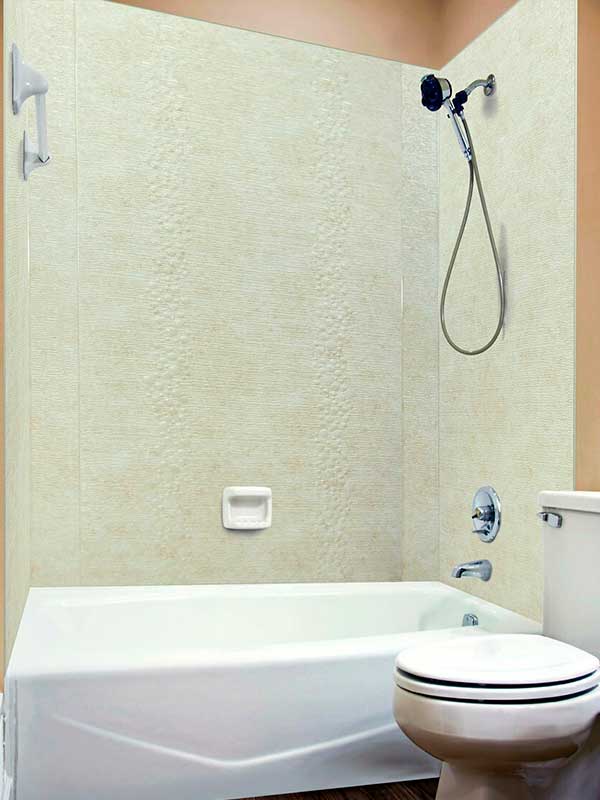 As mentioned above, shower wall panels are easier to install than traditional tiles. You won't even need an installer or special tools or materials.
To install the panels, you'll need tools and materials such as:
Scissors for cutting the panels
Tape measure
Hole saw
Pencil/marker
Level
Silicone sealant
Adhesive (such as FRP - Fiber Reinforced Polymer adhesive)
Painter's tape to hold the panels in place temporarily
Trowel
Water, soap, and a damp cloth for cleaning up the panels
Shower panels
Mineral spirits for removing excess silicone or adhesive
The ease of installation is attributable to the ease of adjusting the panels to size and the need for no grout. The panels can be cut easily using scissors, electric shears, or a utility knife.
Also, the panels are large, and you require fewer parts to cover the wall. It's easier to install a few panels than hundreds of tiles that require grouting. Our MirroFlex tub and shower wall panels only require gluing up to install.
Shower wall panels are also easy to install because they can go over any surface. It could be a bare wall or even over ceramic tile. Fixing the panels on any surface makes your work easier. For instance, you won't have to remove tiles from the shower enclosure first if you are installing over tiles.
If you aren't sure about doing the installation well, you can always buy a few sample wall panels.
It's advisable first to estimate the number of panels you'll need for this bathroom renovation. Measure the total surface to be covered in square feet and divide this by the area of one panel. Add about 15% to the result to compensate for wastages.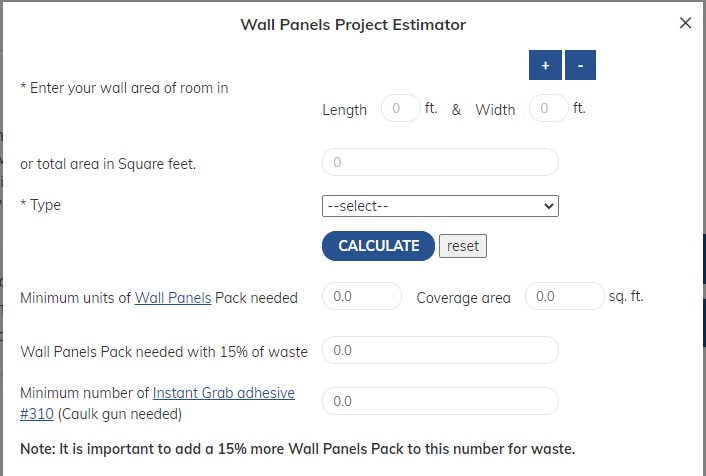 One useful trick is to use the specific adhesive recommended by the manufacturer when installing. Using a low-quality adhesive would require you to use too much of it, which adds to the weight and causes misalignment or weak spots.
4. They are Highly Durable
Shower wall panels last a long time. Acrylic panels can last as long as ten years or more in good condition.
Provided you install the panels correctly, they should hold up well for the longest time possible. The non-porous nature also makes them last long since no water leaks to damage the adhesive.
Unlike tiles with lines filled with grout that could absorb moisture, correctly installed panels won't absorb moisture or allow any to pass through.
5. They Are Easy to Maintain
Maintaining shower wall panels is easy. You only need to use mild cleaning agents as recommended by the manufacturer.
Using stronger cleaning materials might reduce the life of the panels when the chemicals corrode them or cause them to fade.
The grout-free installation of the panels means there are no grout lines, and the panels will be easy to clean by wiping down to remove the water or vapor that collects on them after each use.
6. They are Installable in Residential and Commercial Places
Shower wall panels aren't only suitable for homes. They can also be installed in commercial places like hotels, public restrooms, spas, salons, and even offices.
The panels come in various styles and colors, making them ideal for commercial spaces and homes requiring a contemporary look without using traditional bathroom wall coverings.
Our MirroFlex shower wall panels come in various styles: Subway tile, Cascade, Savannah, Herringbone, Wavation, and Crossroads. The colors available include galvanized, antique bronze, gloss white, travertine, and Bermuda bronze.
Conclusion
Given all the above advantages, shower wall panels are worth their salt when bathroom remodeling. They are easy to install, maintain, more economical than traditional tiles, and ideal for residential and commercial places.