Posted by Milan Jara on 8th Jun 2021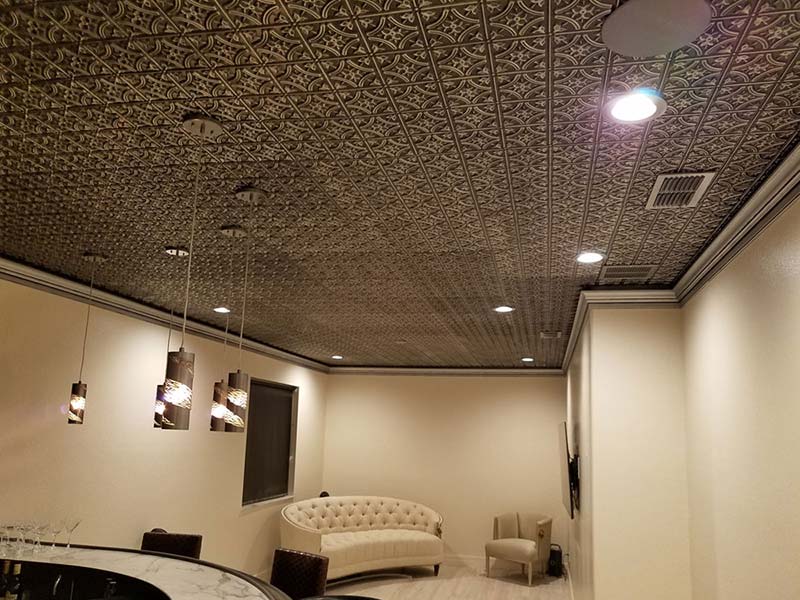 Are you a homeowner who always tries to find ways to add value to your home? If so, have you ever thought about the possibility of installing crown molding to your walls/ceilings? If you're considering taking on another home project that will boost its eventual earning potential, then seriously consider adding crown molding to your home – whether it's in one room, two rooms, or even multiple rooms.
Crown Molding Introduction
A crown molding is typically a cornice that sits at the top of a wall, meeting the ceiling. Some people also install it above kitchen cabinets, windows, and doorways. The fact that it usually sits up in higher places, like a crown, is what gives it its name.
Crown molding is mainly cosmetic, and the designs can vary widely. Ultimately, crown molding is an admired feature that adds detail and texture to a room. It can enhance any style. That means, wherever you live, you can pick out a crown molding that's right for you.
How Expensive is Crown Molding?
If you're curious about how much crown molding costs to see if it's worth the investment, then you may not know where to begin. At this point, all you'll need to know is that the price for crown molding depends on the material you are after. Prices range from $7.00 to $16.00 per linear foot, depending on which crown molding material you decide on and the installation cost.
Moreover, the crown molding cost also depends on how much you are planning to use. For instance, if you're planning on having crown molding around the entirety of your home, then you'll have to expect such a high investment, which can cost anywhere between $2,000 and $4,000. If you're planning to install it as trim or base molding in the dining room, it may not be as expensive.
The type of crown molding material you choose is a big factor. For example, exotic wood molding will cost more per linear foot than MDF crown molding, PVC crown molding, or something like foam or plaster.
You don't need to spend as much if you're planning on installing crown molding in certain rooms or even if you are using it on cabinets or as framing.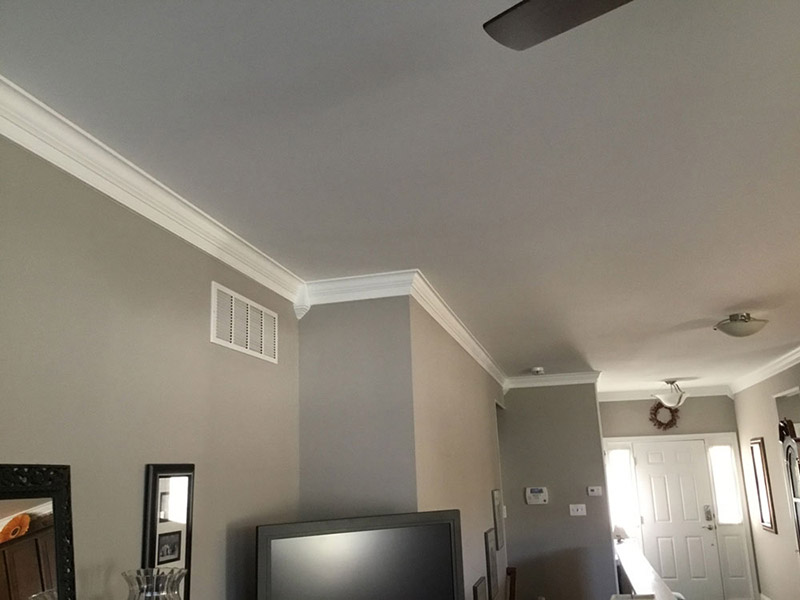 Does Crown Molding Add Value?
Whether crown molding adds value is a difficult question to answer as there many things to consider. Standard crown molding happens to be one of the few improvements where professional installation can be more expensive than the material cost, which is where you then consider your return on investment (ROI). Usually, adding crown molding to your home comes with a positive ROI, though it does depend on how where you spend your money for the investment. The problem is that crown molding is extremely difficult to install, and many people without experience usually invest in a professional to do the work for them.
If you are the handy type, then crown molding installation may be easy enough for you to do. Make sure you have enough instruction to get the project completed successfully. If you're lucky enough to know a carpenter that's willing to help you, then this is one way you can DIY the installation to save some money in the process.
Ultimately, the benefits of crown molding aren't just about giving the main rooms inside your home a finished look, but it's also generating a sophisticated, upscale appearance, which does become an important factor when prospective buyers are looking at your home. As crown moulding complements well-made baseboards, it sends a message that your home has been well looked after, which plays a huge role in selling a home. The proof is in the small details; therefore, having a well-cared-for crown moulding goes a long way when you place your home on the market.
Not only can you place crown molding between your walls and ceilings, but you'll also be able to use it inside your kitchen, especially where this space is filled with cabinetry. If you add crown molding to the top of your cabinets and select something in the same wooden tones, you create a distinguished look without competing with the white crown molding that sits between the wall and ceiling. If you can complete this feature as best as it can be, then you'll have potential house hunters being in awe of its visual elegance.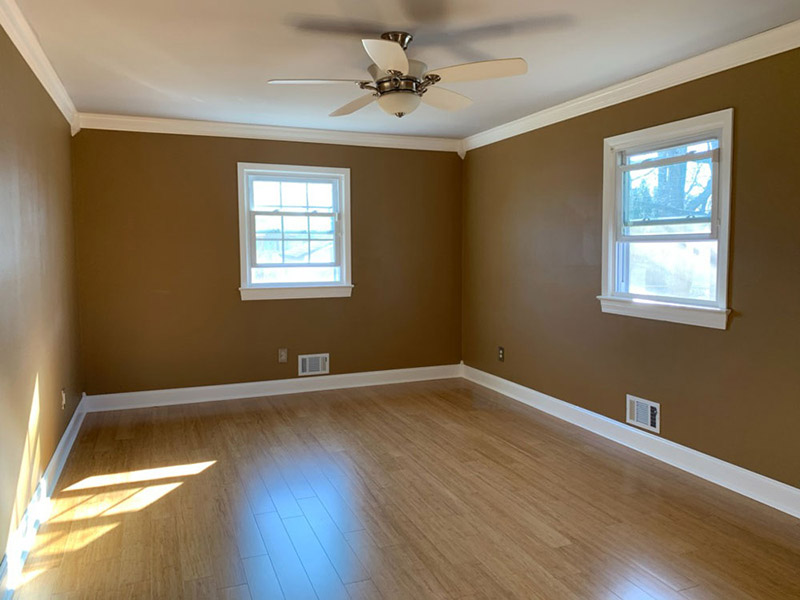 Is Crown Molding Worth Installing?
Crown molding is usually a worth while investment because it creates stunning visuals and increases the value of your home. However, crown molding is a personal preference, meaning that some folks adore it, but others may not even notice its beauty.
As preference plays a huge role in crown molding's reputation, it's important to know that you shouldn't rely on this feature to raise your asking price for your home. Even though crown molding indicates a high-quality build and attention to detail, it doesn't necessarily mean you're guaranteed to receive a bigger offer for installing this decorative feature.
Crown molding has the same impact on your home's value as a pool or an updated floor does. There is no clear answer as to what effect it has on the market. However, because it does have the potential to increase value, it's always important to get the installation correct, and that the crown molding blends in well with the decor they already have on display. That way, when home hunters enter your home, they already see the highest quality of your home, which goes a long way when a home is on the market.
Conclusion
If you are a huge fan of crown molding and are eager to have it installed in one, or multiple rooms, then it's highly recommended that you do. The ability it has to enhance your home's decor is second-to-none, and it should never be overlooked.
However, if you aren't bothered about the cosmetic or functional side of crown molding, and you are only interested in whether it can increase the price of your home, then it may not be as highly recommended, but not discouraged. The reason for this is that even though it can enhance your asking price, there's just no guarantee that it will.