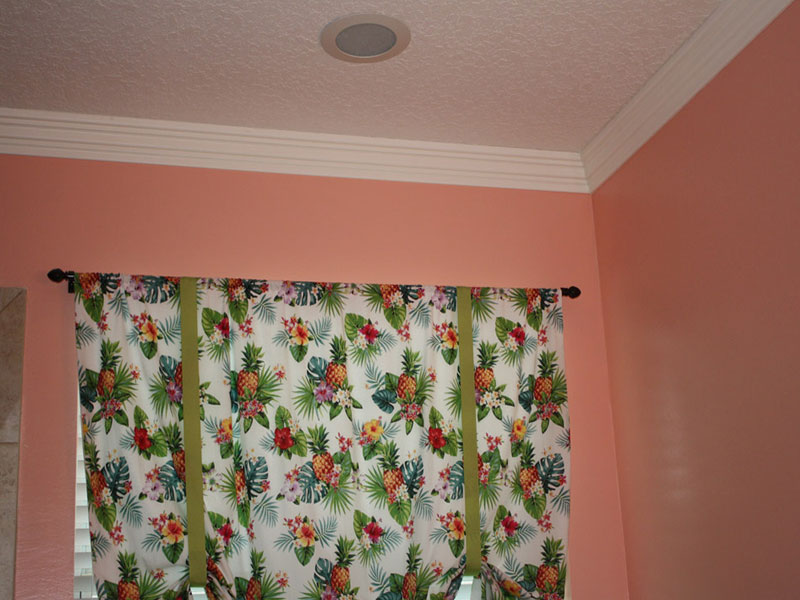 When it comes to decorating and sprucing up your home, there are so many ways in which you can achieve this goal. And there is no denying that you can include crown molding in that list. Crown moldings are a design element that will instantly elevate the look of a room, and that's why it's always worth considering this particular feature while planning your renovation project.
What is crown molding?
A crown molding is a decorative finishing element used for capping cabinets and columns. They are also used to cap interior walls where the wall connects with the ceiling. It's commonly used at the top of a room, which is how it got its name.
Typically, crown moldings are made out of wood, but other materials are. also used to create them. Plastic and foam are two common options for crown moldings, and there is even a case for MDF (medium density fiberboard).
What is the purpose of crown moldings?
Crown moldings have been a significant piece of history within the decorative industry. They have a rich history that can date back generations. In the early days, they served practical reasons. As years went by, many decorators found crown moldings to be another decorative element in a room – while also retaining its useful function.
As mentioned, crown moldings have a significant purpose, and that's to clean up space where the walls connect with the ceiling. However, crown moldings do provide further benefits. For instance, when applied correctly, the crown molding helps lift the space, helping to draw eyes up and make the ceiling feel higher.
Another excellent benefit to crown molding is that it helps to protect surfaces. If you're unfortunate enough to notice that there are imperfections scattered across your walls, then adding crown molding is a particular trick that will help you either cover them or prevent them in the future.
Other Benefits to Crown Molding
Available in a large range of thickness, colors, heights, and details
Adds a lot of character to a room or space
Protects the lower wall near the floor from potential wear and tear
Covers drywall joints
Helps prevent drafts, moisture, wood expansion issues, and insects
Can increase your home's value due to the attractiveness in which they create
Can hide wires or speakers that are installed at ceiling level
What is Crown Molding Usually Made Of?
Traditionally, crown molding came in plaster, and even though that's still an option, there are now plenty more options for you to choose from. You'll find that many decorative stores advertise a variety of crown molding materials. It's usually up to you as to which material works best for your space. Plaster remains one of the better choices on the market. A key reason for this is that you can keep repeating the pattern, so you can restore old designs by having a mold made of the pattern and replacing any parts that are damaged.
Wood is another good material for your crown molding. Usually, it's easier to install than plaster, and the maintenance level is also less vigorous. With wood, you won't have the issues with cracks. However, wood does come with multiple cons of its own. Wood can attract pests, and if you leave any form of wood untreated, it then becomes a breeding ground for a variety of pests. To prevent this, stay on top of any wood you have within your home – including a wooden crown molding. The best way to handle this issue is to treat the wood with moisture or weatherproofing material.
Another worthwhile choice for crown molding is one that uses composite, including materials like extruded polystyrene, PVC, or vinyl. These moldings are easy to install If you're looking for a quick fit, then do not look past any of these options.
What's great about composite moldings is that they hold similar patterns as traditional styles. Furthermore, they are lightweight and resistant to insects and moisture.
The Cost for Crown Molding
As there are different materials to choose from and that every room differs in size, it's too difficult to put an actual price for how much you'll spend on crown molding. However, if you want to keep your spending as low as possible, then investing in composite crown molding will be your best option. In contrast, if you are open to any budget, then investing in plaster will cost you the most, usually because of the level of detail and cost of labor.
What Styles of Crown Molding are Available?
When it comes to the style of crown molding, this is where it becomes the most fun. Crown moldings have a rich history, and certain styles have been around for centuries, and yet they are still a common style for this feature. Many places offer various styles of traditional crown molding, some fancier than others. Many common choices include Greek Revival or Classic Colonial, alongside infamous styles like a historic Victorian Mansion or French Chateau. The right one for you depends on the type of home you live in and the decor theme you have already used. Crown moldings offer more than just their primary functions, they have become another decorative element that can single-handedly transform an entire room. How it can achieve this depends on your personal choice.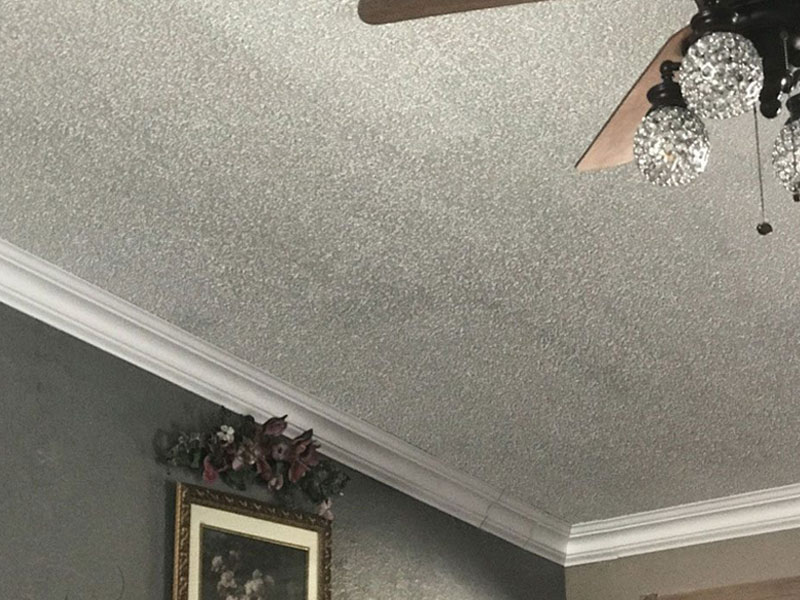 Should You Paint Crown Molding?
Painting a plaster crown molding or any decorative molding or crown molding material can make a difference in how high the ceiling feels. If you choose to paint your crown molding in the same color as your walls, then you'll notice your ceiling seems higher than it did before.
Crown moldings have not, or perhaps never will, become a design memory. As far as home decor goes, crown moldings are an important way to establish visual interest while also protecting your walls.