When it comes to your basement, there are several ways you can refurbish the ceiling. The type of ceiling you decide on depends on what you're using your basement for and what kind of decor theme you have planned to use.
The two most common types of ceilings for a basement are drop ceiling tiles and drywall. Both come with advantages, but they also have slight concerns. This guide will help you determine which of the two is right for you.
Why Drop Ceilings to Finish Your Basement?
A drop ceiling is a grid system holding tiles in position on your ceiling. It is lowered, and this is ideal for a basement as it can cover up unsightly features like wires and pipes. More pros include:
Repairing is Easy
When it comes to ceiling tiles, damages can occur, especially when there's a water issue. However, drop ceiling tiles can be easily fixed. Simply pop out a ceiling tile and fit in a newer one. It is perhaps one of the quickest DIY home improvement/repairs jobs you'll ever have to do.
Aesthetically Pleasing
A well-finished dropped ceiling is incredibly pleasing to the eye. With drop ceilings you can do plenty of intriguing styles and finishes, especially compared to several decades ago. If you can select the right tile that blends well with the type of decor theme you're trying to showcase, then a drop ceiling will turn into something unique and cool.
Lighting
If you're looking to install lighting fixtures and think you'll end up having to change them regularly, then having a drop ceiling makes this much easier for you. It is due to these tiles being easy to interchange.
If you are not satisfied with the lighting, you can move the tiles to give you an enhanced lighting setup.
Sound Insulation
Ceiling tiles notably are incredibly effective when it comes to soundproofing a room against noise. There are several tiles on the market that can give you an enhanced acoustical rating to block sound. If you're looking to turn your basement into a theater, an acoustical tile is an ideal setup.
If you're looking to create a quieter space like a home office, this setup can help muffle out the noise of people walking upstairs.
Why Should You Not Consider Drop Ceilings for Your Basement?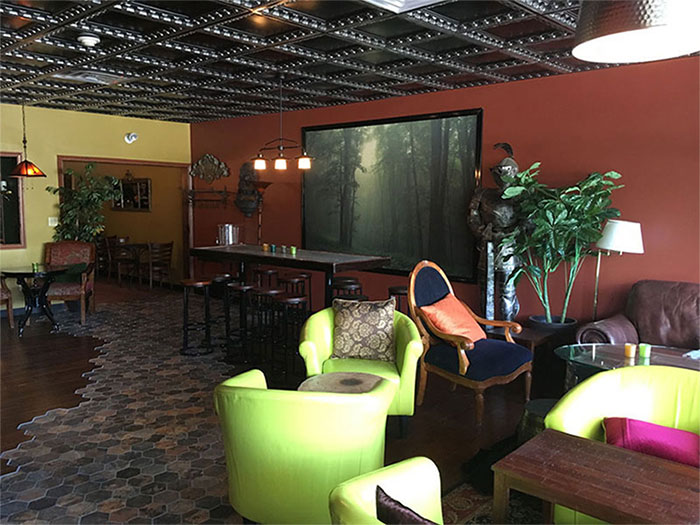 Loss of Height
Drop ceilings are usually lowered between 4 - 6 inches below the floor joists. If your ceiling is already fairly low, then this is something you should think about before deciding on installing a drop ceiling.
Installation
Some may say a drop ceiling is easy to install. In a lot of cases, it can be. However, if you are a beginner DIYer then expect it to take longer than you think. The setup for the installation also takes a good amount of time and thought. Even the professionals must spend a significant amount of time for the planning process before they jump right into the job.
The Cost
A drop ceiling cost will range from around $4 a square foot. It will include the materials and installation. However, if you're looking to have a professional install it for you, then expect the price to be even higher.
If you're really on a budget, then you can get a lower price - it just all depends on the type of tile you choose and the layout of your basement.
Why a Drywall to Finish Your Basement Ceiling?
Drywall is a different project compared to a drop ceiling. Drywall ceilings are pieces of sheetrock that are taped, screwed, and mudded to generate a smooth texture. Pros of using drywall for your downstairs ceiling include:
The Look
It's difficult to deny that the look of a nice smooth drywall isn't pleasing to envision. It blends well with most rooms and most types of themes. It allows the more prominent features of your basement to catch people's attention.
Installation
One of the bigger advantages of having drywall is that it is easier and faster to install than traditional plaster. Traditional plaster requires professional help. Yet drywall can be completed by a DIYer.
Easily Repairable
Drywall can be easily repaired as the tools and process to repair are simple, and cost-effective. Even if there is major damage, it shouldn't be a complicated job to fix. When it comes to drywall, there will always be standard wear and tear. The occasional dent, scratch, or crack will eventually appear, but you'll be glad to know that even these aren't difficult to mend.
Often, to repair drywall, all you'll need is a little spackling, sandpaper, and a putty knife, and your drywall will look as good as new.
A Large Range of Finishing Options
Drywall provides you with a seamless, polished look, and it creates a finished space that can blend in with most decor themes. Fortunately, drywall gives you plenty of choices for finishing options.
Popular options include classic or painted ceilings.
Once it's primed and ready for paint, drywall is like a blank canvas that's ready for you to get creative. Moreover, paint is straightforward to switch, giving you the flexibility to change things up whenever you have another decorative idea later down the line.
When Should You Avoid Using Drywall for Your Basement Ceiling?
Water Damage
It is not as simple as having a drop ceiling because whenever there's water damage on drywall, you must cut out the whole damaged area and fit a new piece of drywall. It is a time-consuming process as you must screw it in, tape it, mud it constantly, and repaint the whole area. It all happens before you can begin to hope that it blends in with the rest of the drywall on your ceiling.
Overall Verdict
When it comes to dropped ceiling versus drywall, there isn't a wrong or a right answer if it's to finish a downstairs ceiling. The best advice to give is to look at your basement's layout, consider the purpose of your basement, and think wisely about which is the better option for you.