Posted by Milan Jara on 22nd Dec 2020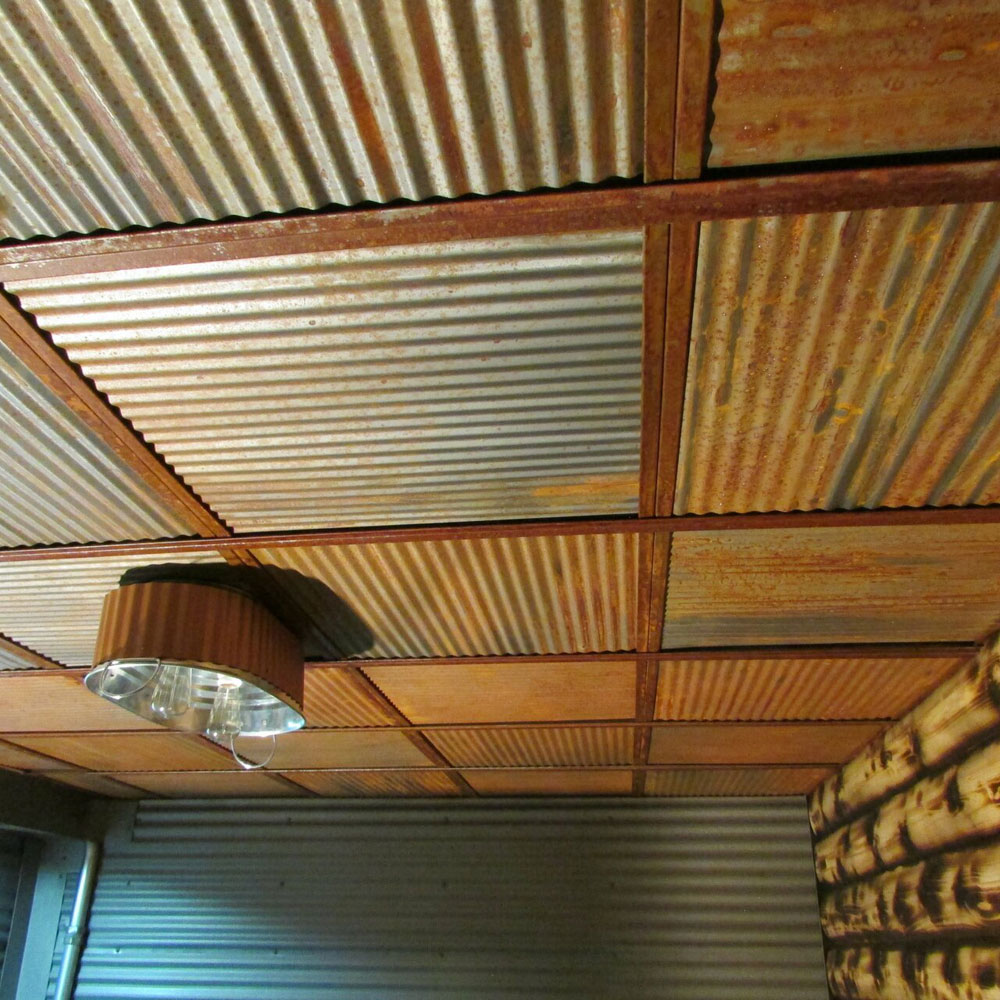 If you want to add something minimalist and perhaps an industrial look to your home, then corrugated metal ceilings may be just what you need. Typically, interior designs do not use this system, but many decorators have found it worthwhile inside their homes because they created a truly unique look.
When it comes to corrugated metal, it differs from regular stainless steel. There are differences in the waves or ripples for this type of metal, the main one being the manufacturing process. Corrugated metal uses sheets of mild steel that have been galvanized and cold-rolled to produce a corrugated linear pattern.
Galvanization is a process in which the sheets of metal get dipped into a bath of molten zinc, which creates a coating that makes them less susceptible to corrosion. Once galvanization is complete, they are then cold-rolled to create a uniform thickness and a recognizable wavy pattern.
These linear corrugated patterns are what give this metal enhanced strength. This pattern was once just a construction ritual. Now, it is a popular choice among homeowners for stylistic purposes, thanks to its unique look.
If the sound of adding corrugated metal to your ceiling seems appealing, then this guide will help you discover which ideas are the best to consider.
Rusted Corrugated Metal Ceiling Tiles
If you want a ceiling with a vintage look fit for bars, man caves, or rustic interior spaces, rusted corrugated metal is it. Rusted corrugated metal is perhaps the most common style when it comes to choosing corrugated metal ceilings. To achieve the most effective look, pair your corrugated metal ceiling with wooden framing.
To carry the rustic style throughout the room, consider adding wooden floors and darker, natural colors. You could also sheet your walls with corrugated metal, creating a more impactful rustic look.
When choosing a corrugated metal that fits the rustic ideal, consider our Dakota Tin, Colorado Rustic Steel ceiling tile. They are 24-inches square, and each weighs 2.25 pounds. The best way to apply these tiles is via a drop-in or grid system, and it's a project that doesn't take much time at all.
---
Rusted Steel Wainscoting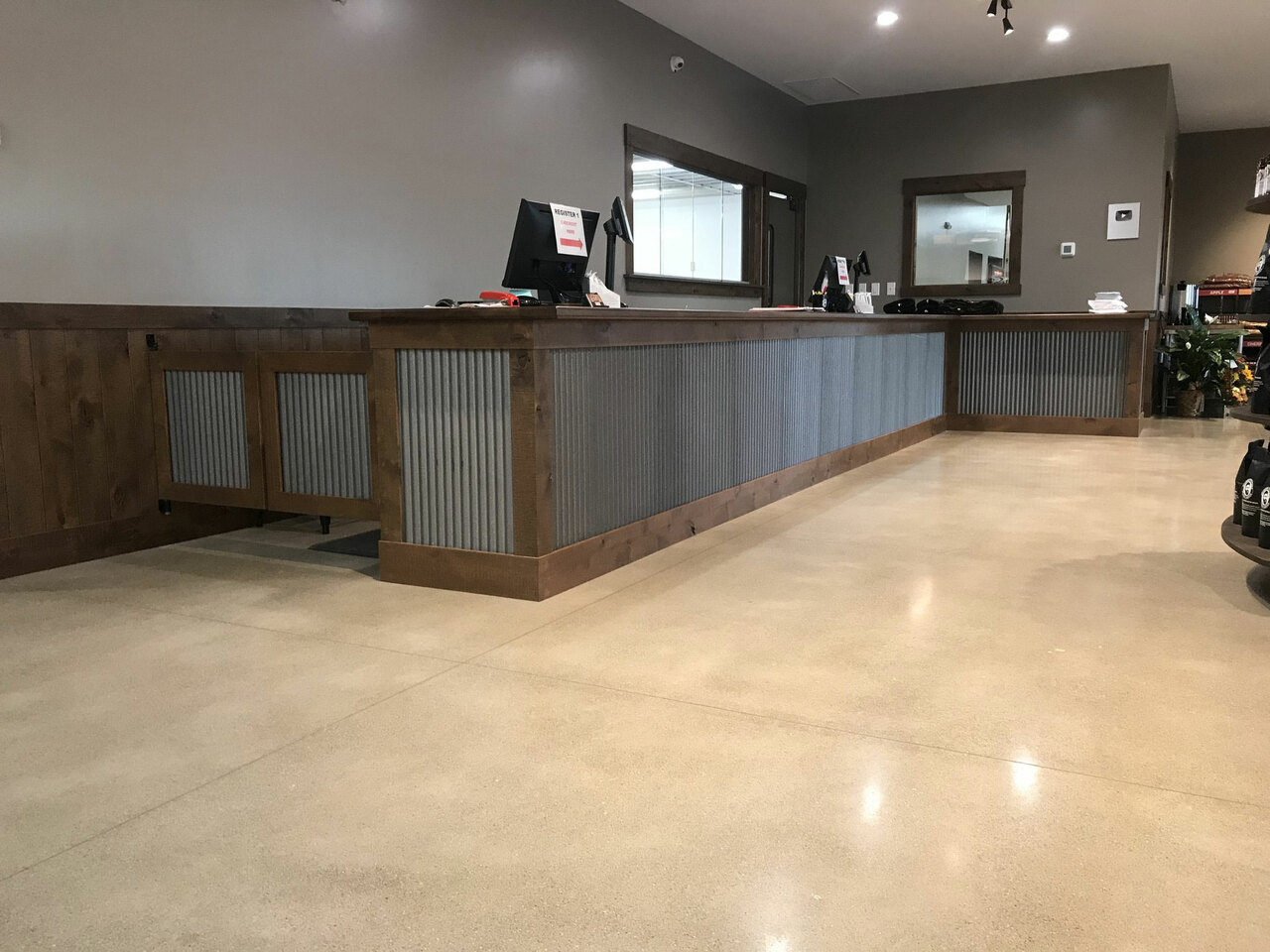 By using corrugated metal wainscoting, you can break up an accent wall or add a rustic, industrial contrast to the whole room. Installing corrugated metal wainscoting can also be effective on the outside of your home, and it won't be too expensive either. Wainscoting can break up long blocks of color on both exterior and interior walls with long ceilings. You can instantly enhance the look of an older home with this unique and straightforward accent.
If you add wainscoting to an outdoor space, you can protect your walls from the splash of your lawn sprinklers or dripping water while improving the look of your home dramatically.
Metal wainscoting creates interesting textures, and it comes in a wide variety of colors and finishes. It's fairly easy to find the correct match for your home no matter what style you prefer.
If you're interested in this look, then our Dakota Tin Colorado Rustic Steel ceiling tile may be just the right fit. Each tile comes in the size of 24inches by 36 inches and weighs 5 pounds.
---
Corrugated Ceiling Tiles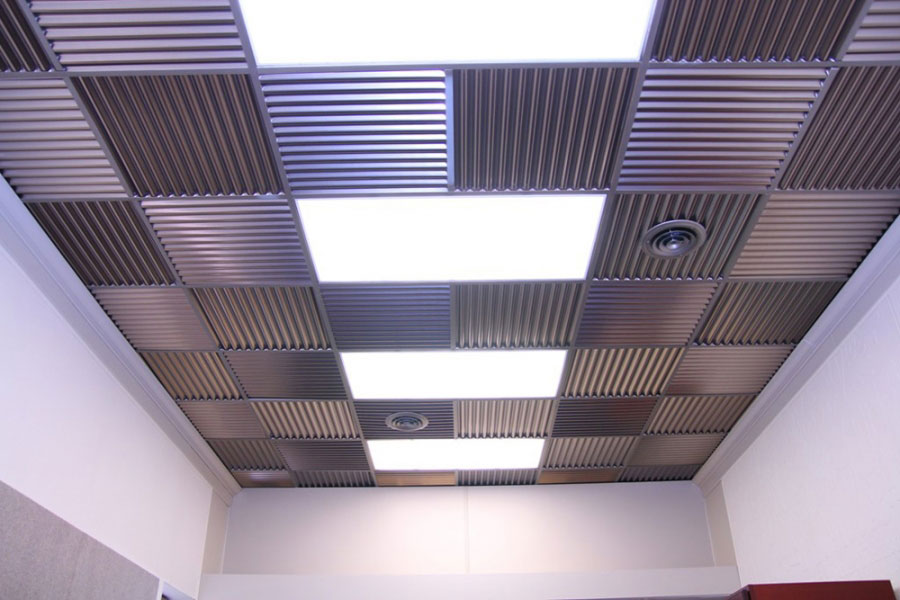 Another option for using corrugated metal is MirroFlex, a PVC tile that is compatible with suspended ceilings and grid systems. These tiles come in various colors and boast a Class A fire rating, meaning they are as safe as they are stylish.
The size of these tiles is 24 inches square, and the pattern size is 1.5 inches. Each pack weighs around 3.2 pounds, and the tiles are installed very easily via a drop-in system. This ceiling tile offers a realistic finish that is scratch-resistant, non-marring, and durable. Although it can be a great way to spruce up a home, we have to say that this style ceiling is useful for high trafficked areas like restaurants and hotels – especially when you consider the industrial look of them.
Ultimately, when it comes to MirroFlex ceilings, they are a designer's dream because of their power to define a space. MirroFlex has a wide variety of ceiling tile sizes and styles, and they add dimension, texture, and visual curiosity you need to develop the beauty and feel of your room.
When treated with care, ceilings can become the focal point, and that's where a MirroFlex ceiling comes in – especially one made of corrugated metal.
---
Faux Corrugated Metal Tiles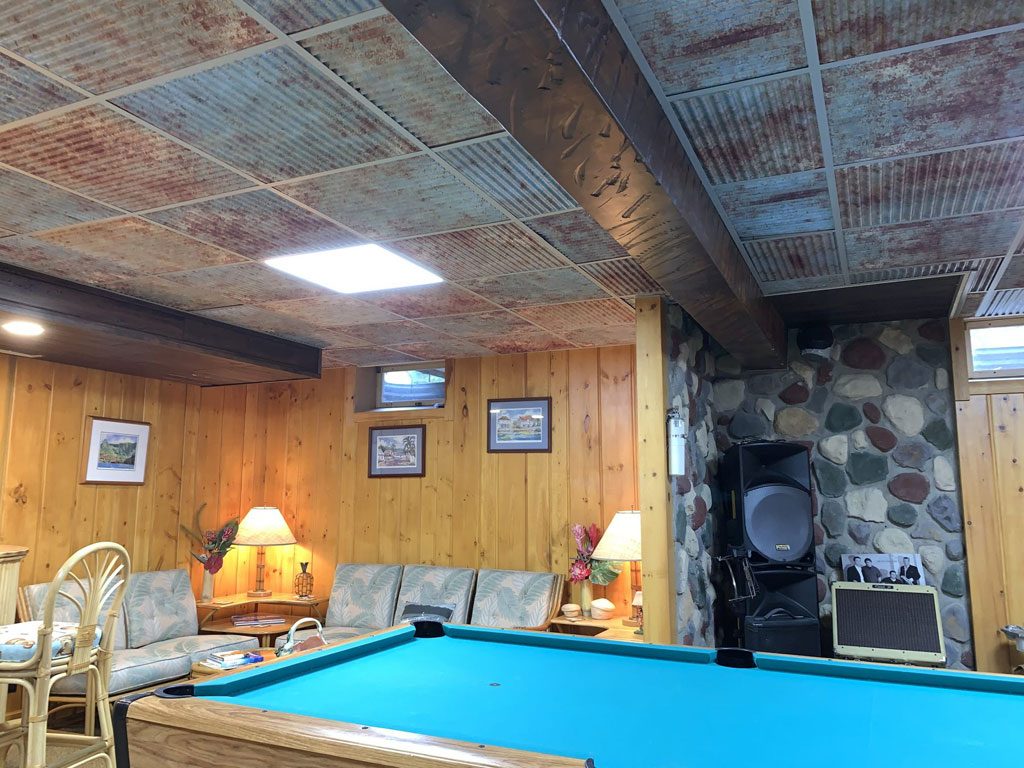 Are you looking to upgrade your space with a corrugated metal look that's inspiring and timeless? Consider our Ridged Metal Corrugated Faux Tin ceiling tiles and spruce up your room in no time.
This design is a more modern option, but they are paintable, so you can make yours any color you wish. As the material is PVC, you know that you're investing in a fireproof ceiling tile that will last a long time.
These tiles come in two sizes, 24 inches square and 24 inches by 48 inches. If you are considering this faux tin corrugated metal ceiling tile, then you'll be glad to know that it is affordable, has an easy drop-in installation, and will not rust.
What's great about the product is that you can have a finish that looks like real metal, yet you don't have to worry about the echo that real metal tends to bring. Give the ceiling you're looking to change an impactful makeover, and invest in a timeless, durable ceiling that you can enjoy for years to come!