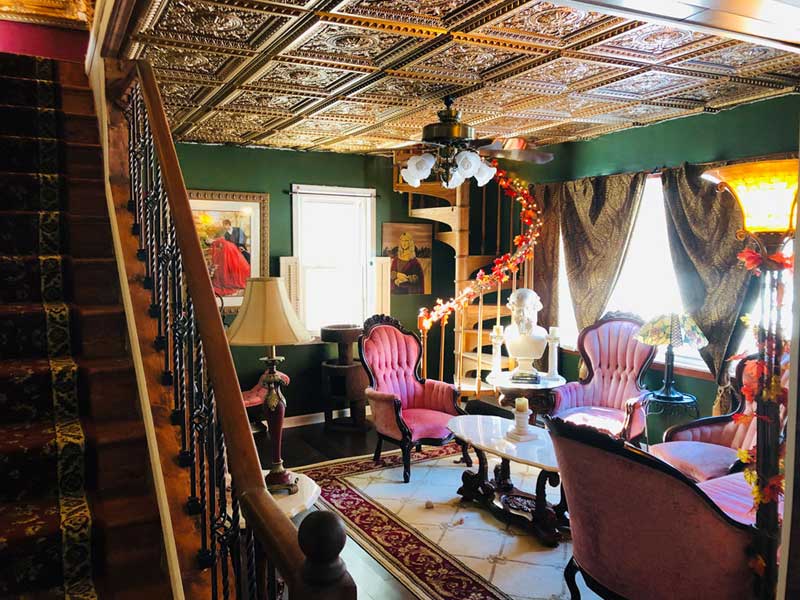 Are Ceiling Tiles Fireproof?
Protecting against fire is an essential consideration for every ceiling system, no matter how simple or complex the ceiling may be. When it comes to fire rating, all ceiling tiles must be fire code Class A (1) for both smoke and flame. However, does each and every ceiling tile on the market adhere to this rule? This guide will help you determine which type of ceiling tile is the most effective when it comes to fire rating and what materials can be considered a cause for concern.
---
Are Ceiling Tiles Fire Rated?
With ceiling tiles, there are two main fire ratings that are commonly used. First, there is the Underwriters Laboratories (UL), which carries out Test No. 723 called the Surface Burning Characteristics Rating. This is a rating that decides how a building material is going to react during a fire. If the material results in a good rating (Class A or Class 1), then that material is almost completely non-flammable.
In contrast, a poor rating means the material is highly flammable and should not be used to finalize any interior design. The majority of counties throughout the United States require a Class A fire rating for any interior finish, thus ensuring fireproof ceiling tiles.
Secondly, the other main fire rating is performed as the Fire Barrier Rating. This is a rating that uses the American Society for Testing and Materials (ASTM). This test determines the length of time in which a ceiling assembly will resist and prevent a fire from spreading. A ceiling tile alone cannot be rated with its own Fire Barrier Rating, but a whole ceiling with a set of tiles can be as an entire collective application.
---
Are Ceiling Tiles Flammable?
This all depends on the type of ceiling tile in use. As there are various types of materials used to design ceiling tiles, it's difficult to suggest that ceiling tiles are generally fireproof because some materials are flammable, and others are not.
Although some building materials are flammable, there are ways to help them become fire-resistant or retardant. However, when it comes to applying ceiling tiles, always consider the options that come with a Class A (or 1) fire rating. This will only put your mind at rest when you consider the safety of yourself and your family.
---
Why Use Ceiling Tiles?
Decorated ceilings are becoming more popular, and with such a diverse selection, you can really conjure up a well-designed ceiling using various styles and textures.
When it comes to choosing the right ceiling tile, many decorators turn their attention to attributes like noise reduction, light reflectance, cost, or aesthetic appeal. While these features are essential, none of them will keep you safe if a fire breaks out inside your home. This is why it is important to ask questions like "are ceiling tiles flammable?" before any purchase is made.
Metal Ceiling Tiles
With metal ceiling tiles, most of the types of metal used for these tiles are already fire-resistant. This makes them an ideal choice for areas like the kitchen, where cooking is involved, and flames are commonly sparked. An open flame has its risks, and grease fires can be difficult to extinguish. That's why implementing something like a metal backsplash is a great way to help contain the spread of the fire.
If you decide that having metal ceiling tiles is ideal for your kitchen, then know that this brings life-saving value to your home. As grease fires can generate flames within a blink of an eye, installing metal ceiling tiles can give you enough time to extinguish them before the fire spreads to other areas of your house. Although this is a precious benefit to have, you still have to acknowledge that there is no certainty of such prevention, as fires can vary in size and severity. However, the additional level of potential safety should not be overlooked.
Ultimately, although metal ceiling tiles may not be the most effective fire-rated tile on the market, they should still be considered due to their ability to sustain intense heat for multiple hours. This alone allows enough time for you to get your loved ones out of the home safely if a fire suddenly breaks out.
Faux Tin Tiles
Faux tin, a material designed to imitate the look of metal, are ceiling tiles fire rated Class A. As an effective fire-rated ceiling tile, faux tin is great for residential and commercial installations.
Generally, faux tin is made of PVC plastic, but because it is designed to mimic the look of real metal, many decorators decide that this is best for their ceiling tiles for various reasons. Such reasons include the less expensive cost and the much simpler installation process. However, as they are a feature that will cover your ceiling, it's important that they have a high fire rating. This is so that you and your family can be safe while living inside your home. The Class A ceiling tile fire rating is always recommended and required to protect your home.
With a Class A fire rating, it means that the answer to your question "are ceiling tiles fire rated?" is yes! This means your ceiling tile has been tested and created as a non-flammable product.
Unlike metal and faux tin tiles, there is no level of safety with Styrofoam ceiling tiles when it comes to fire. Styrofoam is a ceiling tile that's typically made from polystyrene foam, and it is not fire resistant. In fact, some tiles may even add fuel to the fire, so this ceiling tile can be relatively dangerous in this type of event.
By being such a risk during fires, Styrofoam ceiling tiles being legal has sparked many debates over the last number of decades. However, despite having such a bad fire rating, evidence has shown that Styrofoam ceiling tiles that have been manufactured in the past few years are now fire-resistant. Moreover, many decorators tend to ignore Styrofoam ceiling tile's fire rating altogether because they can bring many other benefits to the table, such as effective noise insulation and thermal insulation.
So, are ceiling tiles fireproof? This all depends on the type of ceiling tile at use. As there are various types of materials used to design ceiling tiles, it's difficult to suggest that ceiling tiles are generally fireproof because some materials are flammable, and others are not.