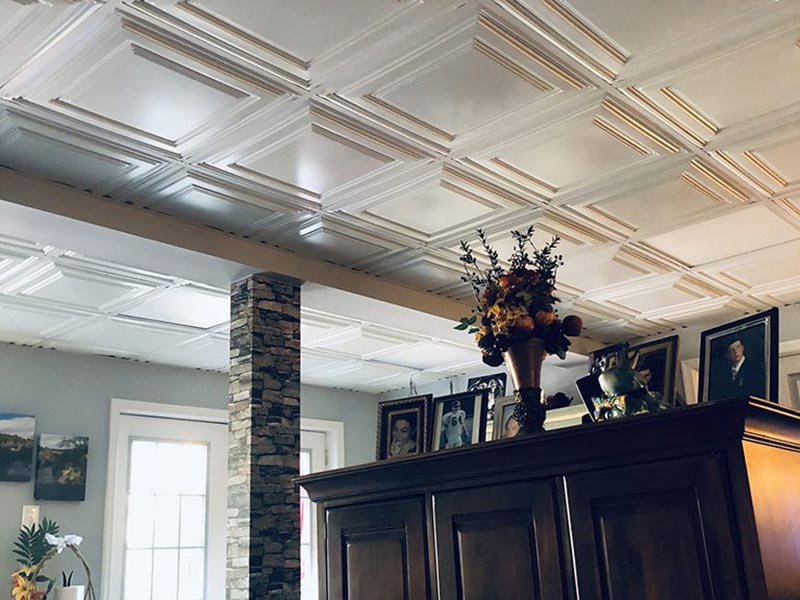 Have you looked at your ceiling recently and realized that you could win an ugly ceiling tile contest? If so, you won't be the first person to experience this, and you will certainly not be the last. It may come down to the possibility of you having had a different taste in the past than you do now, or perhaps you have recently moved into a new home, and the previous owner was the one with the awful taste.
This article will help you realize what is considered an ugly tile and what isn't. It will also give you valuable recommendations as to what you can do to replace them.
What is considered ugly ceiling tiles?
Here is a question that raises many answers that all depend on different circumstances. For instance, what you may see as an ugly ceiling tile, somebody else may feel that it is a gorgeous one. It can depend on personal taste, but sometimes there cannot be any argument. Some are utterly dire and in need of immediate attention. If you currently have a ceiling that makes you a little bit sick, then learning what to do to replace it is vital.
When it comes to ugly ceiling tiles, it doesn't mean that one particular material or texture is always unattractive. Pretty much all materials and textures have their fair share in some ugly patterns or colors, or perhaps they have just seen too much wear and tear over the years. If this is the case, remove old tiles and replace them with a new texture and material to improve the look and feel of the room. There are many options for you to consider.
How to cover up an ugly ceiling?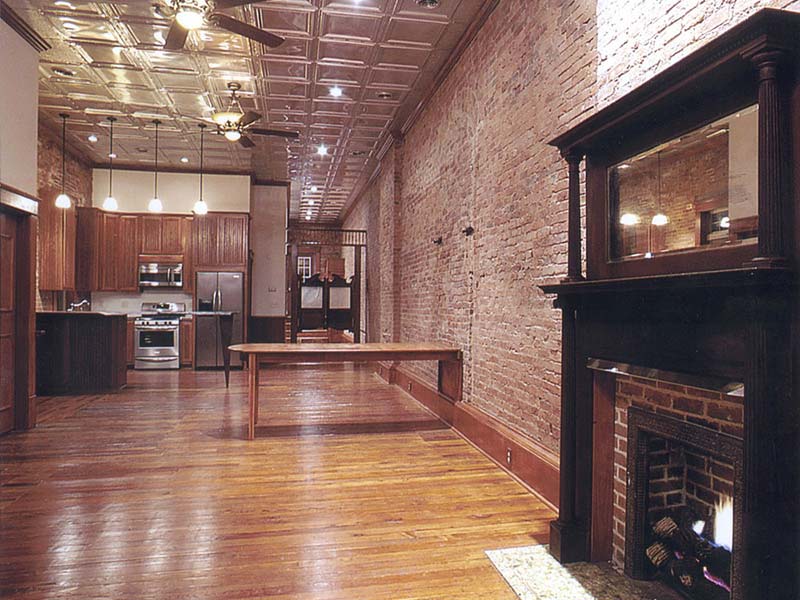 If those ugly ceiling tiles are now starting to bother you, it's now time to think about your possible solutions to this problem. This section focuses on the options you have and how they can work. These include:
Ceiling Paint

If you're looking for a quick process, then painting over the ceiling tiles is one option you have. Not only can this be done very easily and very quickly, but it also matches any budget as it's not huge money to purchase paint and a brush.

Before you go out and purchase the paint, make sure you have focused on your decor scheme in the room you're sprucing up. Make sure the paint color you have in mind blends well with the rest of the decor. Moreover, it's important to know what kind of environment you're trying to set. Lighter colors give the illusion of expanded space, while darker colors generate a warm and cozy one.

Ceiling Tiles

An obvious solution is a like-for-like replacement job. If you have ugly ceiling tiles, why not replace them with a set of ceiling tiles capable of brightening up your room.

The installation process can take a fair amount of time, but as soon as you have the new tiles up on the ceiling, you'll be glad you got the job done.

If you are renewing a ceiling within a large room, consider mixing and matching two or more ceiling tiles to create a stunning pattern. When applied right, the outcome to this can do wonders for your home.

Wooden Ceiling Beams

Wood has a natural warm appeal and can add a touch of coziness to space. By installing wooden ceiling beams, you give your room the chance to transform into something to be proud of, especially if you have been suffering from an ugly ceiling to date.

Wooden beams not only create a stylish warmth to space, but they also have a range of functions that can be beneficial. For instance, they are a great option for hiding pipes, ducts, exposed wires, or any building elements, which is why they will make an excellent choice for revamping a basement ceiling. If your basement is the space in which needs a makeover, then wooden ceiling beams can spark it into a new life.

Other Ways to Cover up an Ugly Ceiling

If none of these options are for you, there are other possible things you can try out.

Wallpaper is a popular choice for many homeowners who are sick and tired of their ugly ceiling tiles. It happens to be another task that's very straight forward to achieve. It shouldn't take longer than a day, and it will easily cover up an ugly ceiling. If you choose the right wallpaper, it enhances the appearance of your room instantly.

A suspended grid is another option, although it may not be the most viable one. If installed correctly, it can still give you a room that captures intriguing visuals. If you have a room with a high ceiling, then it may be worth giving this option a go. It can reduce the height of the ceiling as well as imparting a new design aesthetic to space.
Ideas for Ugly Dropped-Ceiling Tiles
If you happen to have a dropped ceiling with some hideous suspended ceiling tiles, then it's time for a change. Just like traditional ugly ceiling tiles, you can cover up or replace drop ceiling tiles with a better-looking tile, paint them, or any other way that might be best.
When it comes to drop-in ceiling tiles, faux tin is perhaps one of the best choices on the market. Another great aspect of these tiles is that they can be placed directly over the existing tiles your ceiling has – so this saves you time from having to remove them. They are typically made from polyvinyl chloride and coated to give the tiles a metallic appeal.
Other ways to cover up ugly drop ceiling tiles are by adding color or using fabric or wallpaper. Either of these ways can help you eliminate those unsightly ceiling tiles.