Posted by Milan Jara on 30th Nov 2019
Seamless wall panels come in a variety of attractive styles that can be painted any color to give your walls a unique look that matches your personal style. They transform the appearance of any room. Seamless wall panels are not only aesthetically pleasing, but they are also both affordable and easy to install.
These panels can be used in a variety of rooms and spaces. Whether you have a room in your home that could use a fresh look or you own a retail space that needs to stand out, seamless wall panels are a convenient and attractive decorative solution.
Whether you want to create an eye-catching feature wall or transform the look of an entire room, seamless wall panels can give you incredible results without the installation complications at a much more affordable price than the alternatives.
---
What are the Advantages of Installing Seamless Wall Panels?
Aside from their affordability, one of the main reasons you should consider seamless wall panels is how easy they are to install. They use a simple cut-and-glue installation process that makes them a viable option for professional decorators and amateur DIYers alike.
You can almost think of seamless wall panels as a more durable and easier to use version of traditional wallpaper. While wallpaper is flimsy and always susceptible to rips and tears, seamless wall panels are incredibly durable and meant to last for many years without cracking.
In fact, because seamless wall panels are so sturdy, they can even be used to cover imperfections in your walls. If your walls are uneven or covered in chips, panels are an easy way to conceal that damage.
Another advantage of seamless wall panels is how easy they are to maintain. Cleaning is a breeze and the panels are not susceptible to mold in the same ways that wallpaper and tile grouting are.
If you choose seamless wall panels, you are getting a clean alternative to paint, wallpaper, and wall tiles. Their lightweight design makes them easy to install and a far more affordable alternative to traditional interior brick, tile, and molding wall designs.
---
So, What Are Seamless Wall Panels Made Of?
The key to the durability of these wall panels is that they are made of high-density expanded polystyrene (EPS). This material is an extremely durable yet lightweight plastic product that can be molded into an endless variety of patterns.
Realistic printing and molding techniques allow seamless wall panels to be made in ultrarealistic designs. Everything from imitation brick to contemporary wavy patterns are available.
---
Which Style of Seamless Wall Panel Should I Choose?
Ultimately, the decision depends on the vision you have for your space and your personal preferences. There are so many options available. Once you settle on a design, you can choose exactly which color would fit your space best.
That being said, let's take a look at some of our favorite designs.
There is a rising trend in interior design incorporating industrial aesthetics into living spaces. One of the most popular elements of this design trend is to use exposed brick in homes and offices. Brick gives a room a rustic industrial feel that is both pleasing on the eye and trendy.
With our Brick seamless wall panels, you can introduce this design element into your space without having to undergo the difficult and expensive hassle of installing a brick facing on your wall.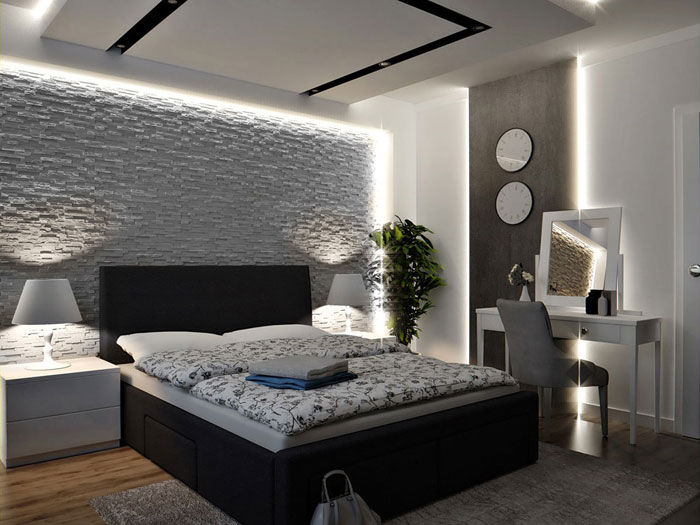 Stone wall panels replicate the look of stone tiles on your walls without the complicated process of installing a heavy stone facing.
The stone is ultra-realistic and would look great in any bathroom or kitchen space. Since seamless wall panels are waterproof, you do not need to worry about water damage that might otherwise compromise your walls in humid bathrooms. These panels are a much more affordable alternative to natural stonework.
The ocean pattern is a unique and modern design that gives your walls an attractive, flowing look. With the right colors, you create an eye-catching and modern atmosphere in any room that is difficult to replicate with other materials.
Whether you want to give a hallway an interesting vibe or create an impressive accent wall, you cannot go wrong with the Ocean pattern.
---
Choose For Yourself!
Take a look at all of the designs we offer HERE and choose the seamless wall panel that is the right fit for your space.