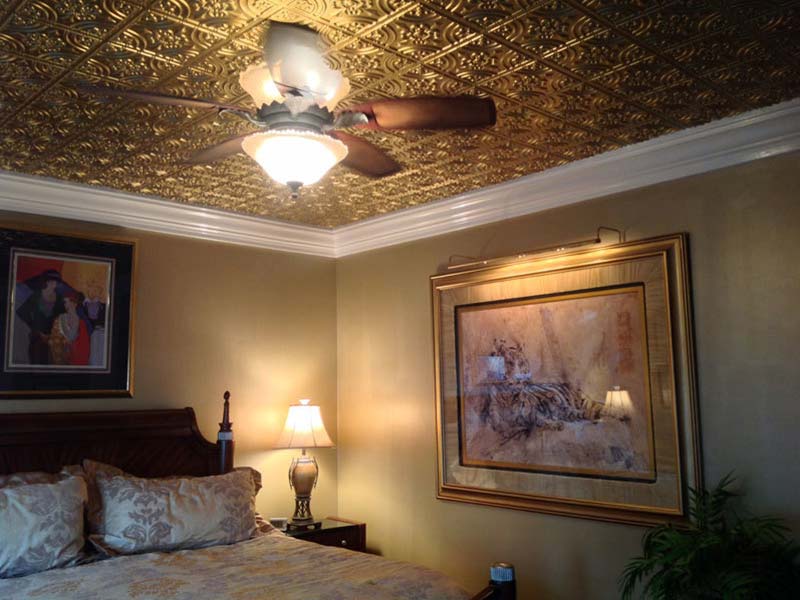 Are you looking at one or more rooms in your house and wondering what you can do to spice it up? Then why not focus on the ceiling and realize the true potential it can offer you. Often, ceilings are plain white, making it one of the most boring features inside a room, the perfect spot to come in and completely change the outlook. Transforming a ceiling is one of the best renovation jobs you can give your home. Whether you want to splash a tin of paint or add a feature like a decorative ceiling dome, there is always something you can do with a plain white ceiling. This article will teach you different ways to make your boring ceiling a lot more interesting.
1. Decorative Ceiling Dome
By adding a decorative ceiling dome, you can easily create a focal point to any room you wish. With ceiling domes, you can turn a boring ceiling into an artistic, yet elegant space. Whether it's for an entryway, living, or dining rooms, a ceiling dome can majestically enhance the interior appearance in no time at all.
Usually, ceiling domes work best when hung in the center of a room. If you are looking to place one in your dining room, then letting it hang above your dining table in the center of the room will generate a sophisticated look. Moreover, hanging a ceiling dome in your living room, perhaps above a coffee table surrounded by your sofas, you're still creating an elegant and intriguing space.
Another excellent benefit to having ceiling domes is their easy installation. It doesn't require many tools or time, so it is certainly a DIY project you can take on, even with little to no experience.
2. Architectural Elements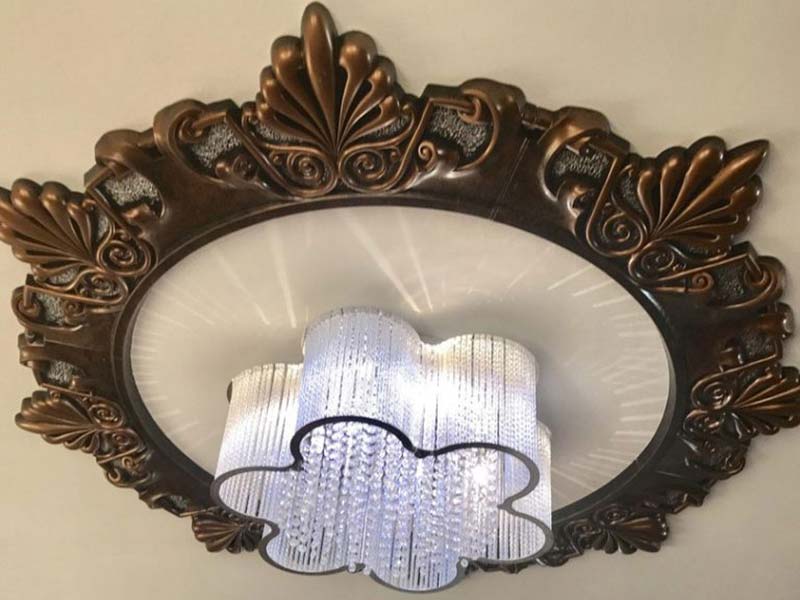 Ceiling domes also fall into this category, but instead, it is important to address other elements you can place on your ceiling instead of ceiling domes. For instance, there are columns, medallions, niches, ceiling rings, and brackets, for you to select from. All of these elements have the potential to spice up your ceiling.
When it comes to architectural design, it's the details that set it apart from standard or traditional homes. Typically, people always focus on the larger items, but it's always recommended to turn your attention to your ceiling and what small features you can add.
Ultimately, simple and intricate details like architectural design features on your ceiling can make a huge impact. They can elevate a home from standard to luxurious.
3. Paint Ceiling Same Color as Walls
This look is perhaps one of the easiest ways to decorate your ceiling. All you'll need is a tin of paint, a brush, a ladder, and a bit of your time. The extra color on the ceiling will make your walls and painted ceiling flow.
If your room looks small, this is an ideal way to make your room seem bigger. As there are no visual features separating the walls from the ceiling, your eyes to see it all as one large surface. This strategy works well with darker colors in smaller rooms.
4. Add a Ceiling Medallion
Although we mentioned this within the architectural design elements category, it's important to discuss this gem of a feature in more detail. That's because ceiling medallions are a great way to bring attention to the ceiling, especially if you already have a magnificent light fixture you want to underline.
If you have a room that contains a classic decor theme, where a chandelier sparkles and lights up the whole room, then why not consider placing a ceiling medallion above it. When you achieve a stunning match between a ceiling medallion and a chandelier, there's not much more you can do in creating a fabulous and elegant setting.
5. Glue on Faux-Tin Ceiling
If you think that a painted ceiling is not enough to look interesting, then why not consider the use of faux-tin ceiling tiles? Faux tin is usually made of Styrofoam but imitates the look of tin. With faux tin tiles, you can glue them up, and the best part is that you can glue them to most surfaces - even that hideous popcorn ceiling.
If you're also only keen on completing an easy installation project, adding faux tin tiles fits that goal. They are easy to install, and most standard-sized rooms only require a few hours of work.
Ultimately, placing faux tin tiles on your ceiling is a great way to utilize antique patterns or modern finishes. Faux tin tiles give you the vintage charm right inside your home.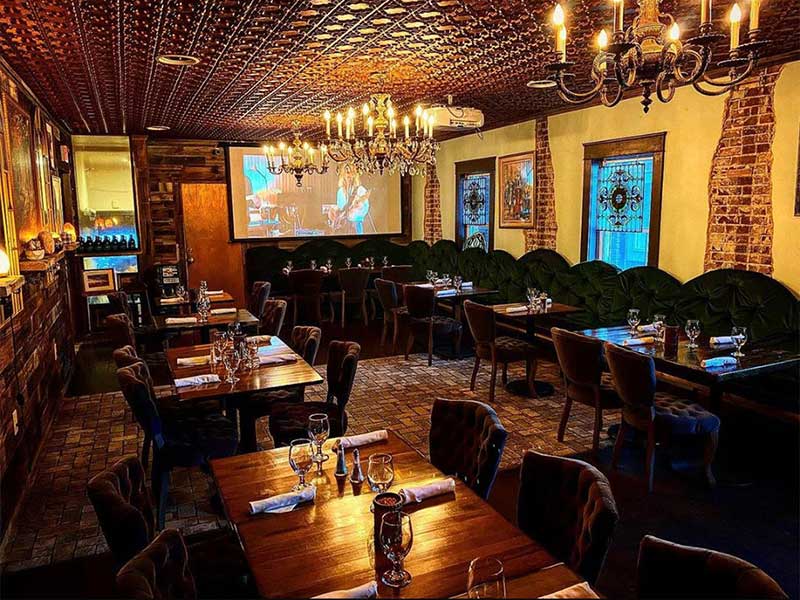 6. Paneled Ceiling
This type of ceiling works in most homes, but if you live in a cottage-style house, bead board paneling is a particularly popular choice for ceilings (as well as walls). By carrying out this project, you can have a ceiling that adds charm, even if it's blended with a casually put-together decorative scheme. However, it's a natural fit in a country-style kitchen, and this is perhaps the most popular setting to place a paneled ceiling. Furthermore, it can also work well inside a bedroom, as it can easily generate a cozy, enveloped feeling.
Wood ceiling panels are a great way to add texture and warmth to a room. Typically, a ceiling covered in 1x6 tongue-and-groove or bead board paneling, alongside half paint/half water mixture, will immediately provide a room more coziness and a customized look.
Now you can see there are a variety of ways in which you can boost the look of a room using your ceiling as the renovation project. Many people focus elsewhere, but the ceiling plays an important role in how your room looks and makes us feel.