Posted by Milan Jara on 21st Dec 2020
Drop ceiling tiles are a versatile option if you are concerned about the level of your current ceiling. To be precise, a drop ceiling is a secondary ceiling panel that's hung below the main ceiling. You see this type of dropped ceiling in many commercial settings, yet it is also a popular feature inside many residential homes across the country. It's also a good way to cover up a popcorn ceiling or an unattractive ceiling system or ugly drop ceiling.
Drop ceilings work well in homes because you can install them in a room with exposed ceiling joists or older homes where framing has settled. If this applies to you and your home, consider the options in this guide for a new, gorgeous looking drop ceiling.
Hand Painted Ceiling Tiles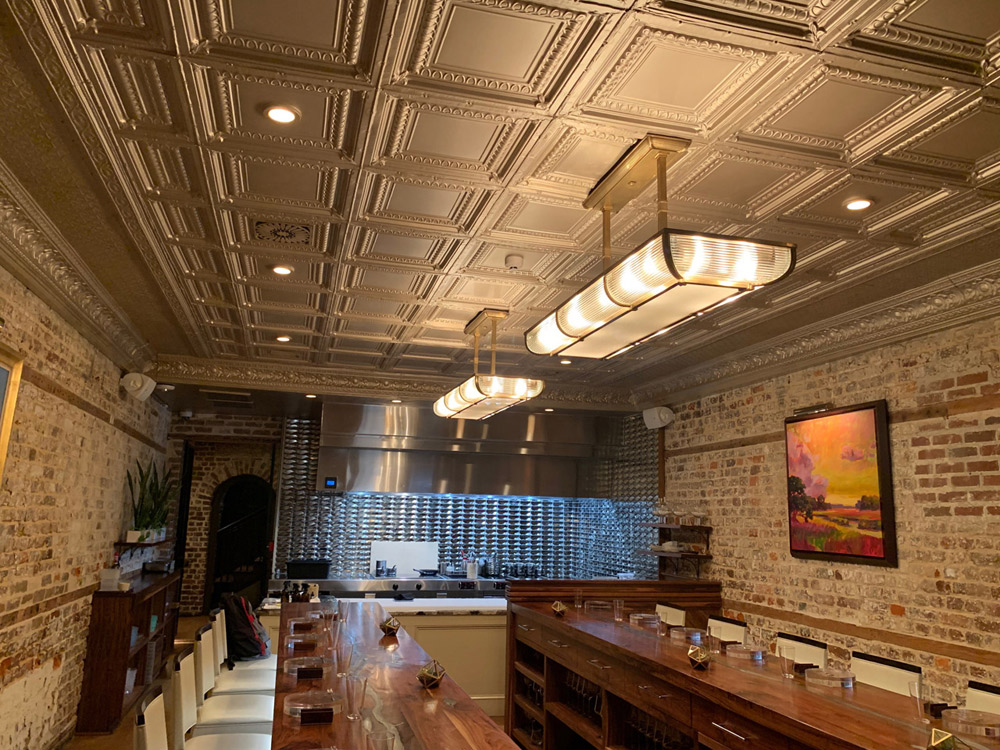 Are you a homeowner and a home decor enthusiast? If you're planning to install a new drop ceiling, then consider hand-painted ceiling tiles. It's now up to you to choose a color and style that matches your scheme.
If you are considering investing in new ceiling tiles for a drop ceiling, then many styles are available. Some of the options we have available include:
Contemporary
Traditional
Greek Revival
Mediterranean
Tudor
Victorian
Celtic
These are some of the most popular choices within our range. Customers love them, and the transformation these tiles have given their homes is remarkable. Customers also love that these tiles come in endless color possibilities. Some color choices we offer include:
Antique Bronze
Antique Copper
Brass
Hunter Green
Ivy
Olympic Gold
Sapphire
Warm Silver
What Materials are these Tiles Made Of?
Ceiling tiles are made of aluminum, bamboo pulp, fiberglass-reinforced polymer, PVC, faux tin, Styrofoam, styrene, and urethane. As you can see, there are several options to choose from, so it's up to you to decide on what material is best suited for your home.
---
Powder Coated Ceiling Tiles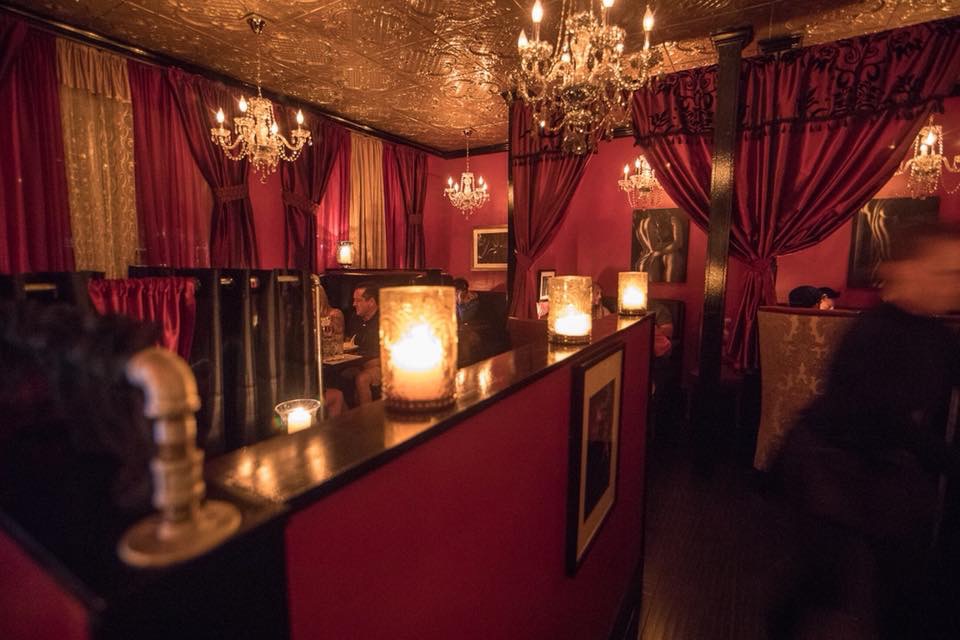 Typically, powder coating is applied after you have decided on a new set of metal ceiling tiles. This option isn't mandatory and comes down to personal preference, but a powder coating can extend the life of the metal. If you are considering powder coating your ceiling tiles, the process gives you a final result you'll be more than happy with, and one that will last a long time.
Why go with powder coating?
Durability. Powder coating uses an electrostatically-charged resin powder that's applied with a spray gun. Powder-coated tiles are both scratch and rust-resistant, and the process is safe as it produces way fewer pollutants than traditional coating methods.
Versatility. Powder coating comes with a wide variety of colors, and it lasts a long time without chipping or rusting. Ultimately, it provides a uniform look across the whole collection of ceiling tiles.
Cost. Although the initial cost of powder coating is fairly expensive, especially compared to hand painting, it does reduce the amount you're likely to spend as it saves in labor and protection from dings, dents, and rust.
---
Rustic Steel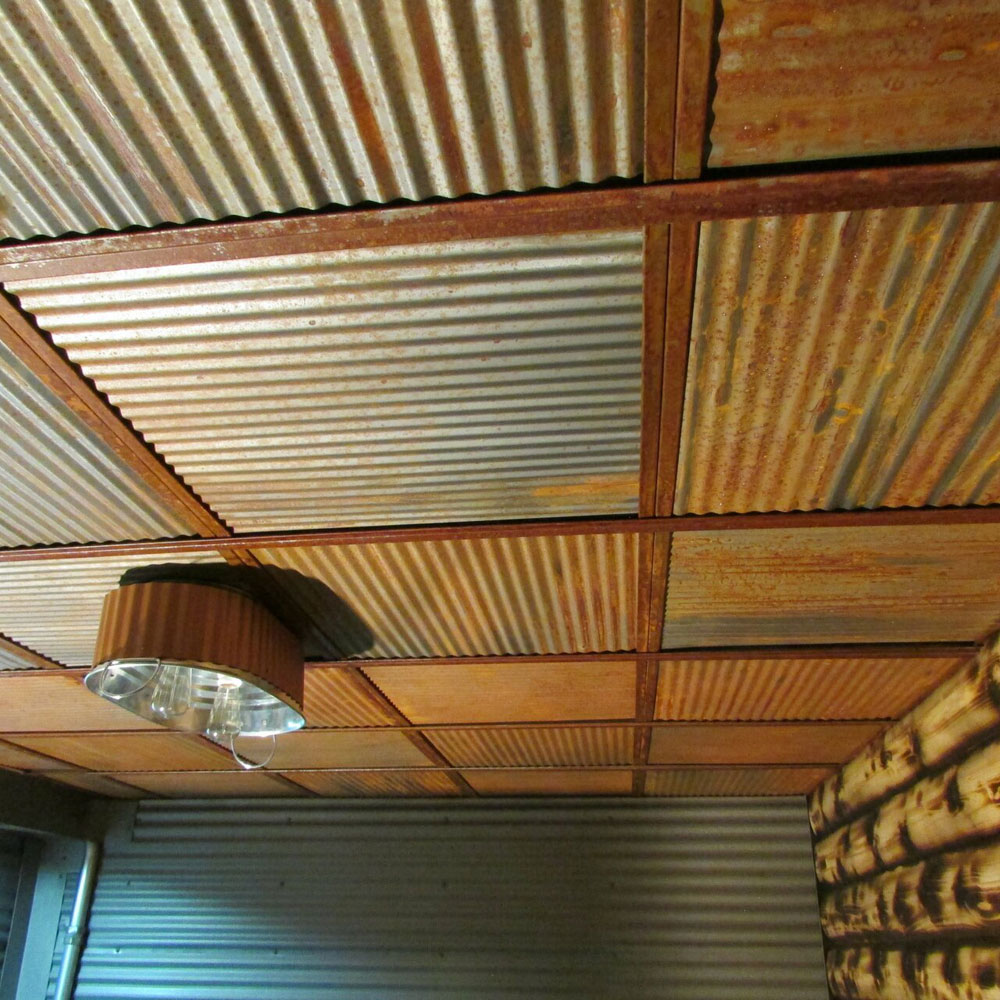 Rustic steel tiles are a perfect addition to any rustic interior. Decorators often rely on patterns to help enhance interest in a room. With our selection of rustic steel ceiling tile patterns, it's easy for you to discover one that adds character to your home without taking away any other key focal points.
Choosing a color for your rustic theme is even easier. We highly recommended sticking with an aged-metal look. Here are a few colors to consider that keep the rustic appeal:
Solid Copper Rustic. This design is the ideal balance of copper and teal and adds a bit of color to the room.
Rustic Bronze Antique.The rustic bronze antique pattern has even more teal-based coloring with shades of bronze.
Rustic Copper. Here's an option that is heavily copper-based with shades of teal.
---
Luminous Ceiling Tiles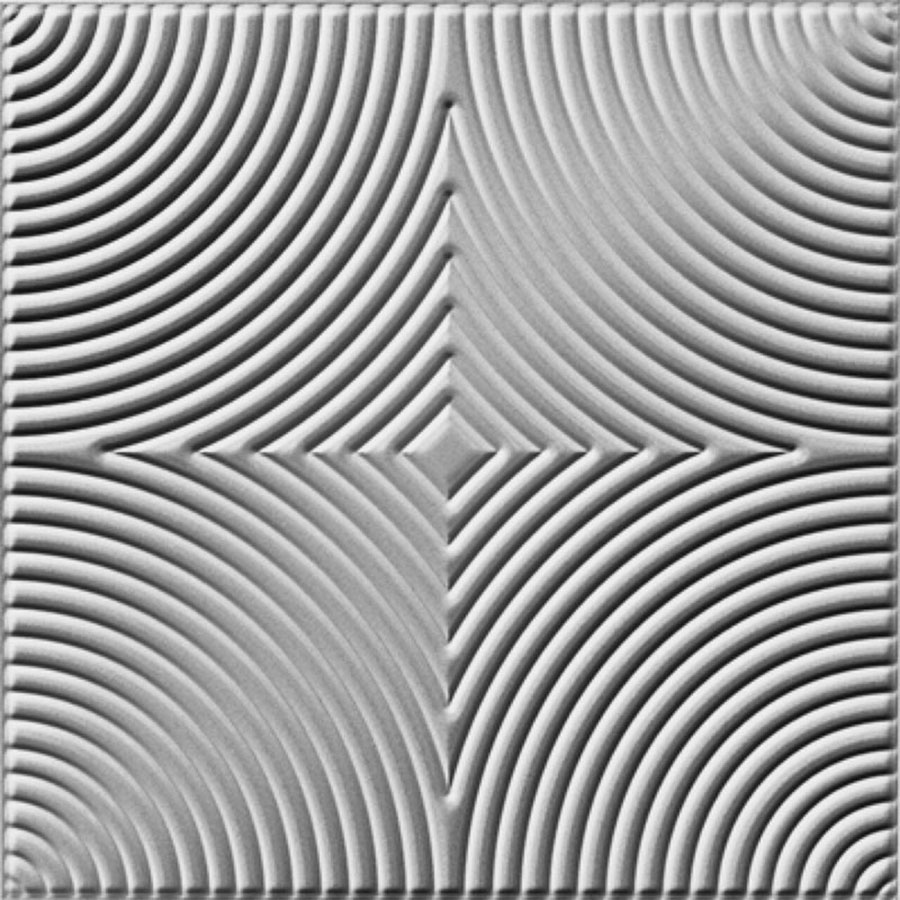 Luminous ceiling tiles are available in white, designer colors, faux finishes, and multiple levels of light-transmitting materials that give you options for innovative illumination schemes.
Recessed Lighting
Grid-mounted lighting is a worthwhile option for excellent illumination and is known to work with a drop ceiling. If you are looking to brighten up this type of ceiling, then it's worth knowing how it can work for you. Do not support light fixtures directly from ceiling panels. Instead, attach them to the above ceiling structure or use approved fixture carriers.
Here are some great luminous ceiling options on the market today:
Translucent. This option creates a fully illuminated ceiling with uniform lighting distribution.
Clear. Clear options maximize lighting and allow for unobstructed views.
Frosted. This look provides more direct lighting and reveals a hint of what's above the ceiling.
How to mix it up:
Create Patterns. Install in a checkerboard, random, or striped layout so that the pattern varies the lighting and suits the mood of your space.
Wash Walls. With this look, you can use clear or frosted panels along the perimeter of your room using economical above-ceiling light fixtures to illuminate walls.
Ultimately, with luminous ceiling tiles, you can turn ordinary spaces into extraordinary places with translucent effects. This approach to decorative drop ceilings is ideal for defining, accentuating, and creating real focus with canopies, panels, shapes, and blades in various colors that can trip the light in excellent ways.
Fortunately, these designs are straightforward to create and don't require a huge budget to get the best possible outcome. Plus, this system is compatible with a drop ceiling, so it gives you another option to expose a truly well-designed ceiling that gives your room a stunning and elegant feel.