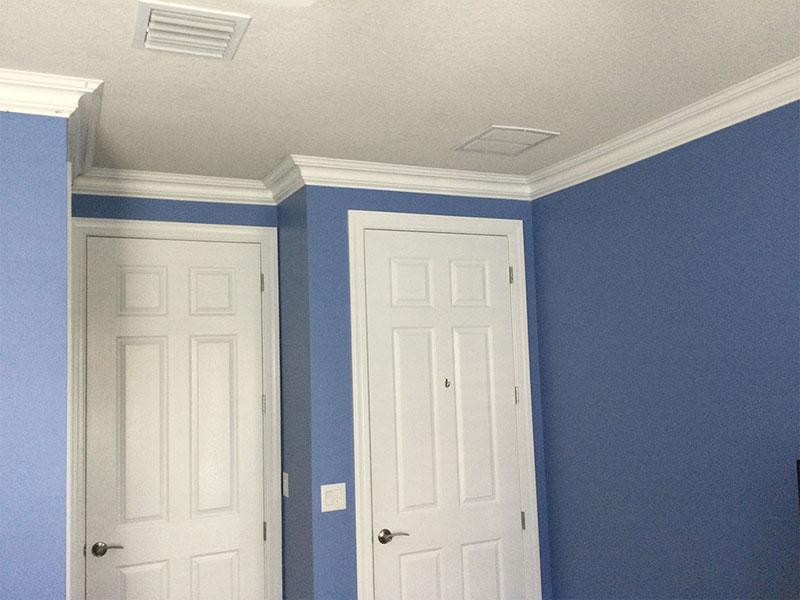 Crown molding is a decorative trim that sits high above your head. Its purpose is to create charm and texture, as well as being able to fill the space between your walls and ceiling. It acts as a trim that follows the perimeter of your room, providing elegance and sophistication, regardless of your chosen decor theme. If you have a room with a vaulted ceiling or if most of your home looks spectacular, but you still feel like something is missing, then crown molding could be that missing spark. Here are ideas on how to use crown molding to lift your house.
Around the Ceiling
This look is what you imagine when you think of traditional crown molding. Placing a trim where the walls meet with the ceiling is high on the priority list for crown molding. It frames the room and gives it more of a formal spark. Depending on your decor theme, you can have crown molding looking like a classical masterpiece, or you can have it modernized to fit most contemporary decor ideas. Crown molding around the ceiling is ideal in a dining room or bedroom. You will always have the option of either painting or staining it, but this all depends on the color scheme your room already has.
Framing a Window
This project may be smaller, but the details matter. Crown molding framing a window makes a big impact. Windows instantly make a room seem larger and brighter. With a molding framing a window, you'll also get a visual anchor for window treatments that hang inside the frame.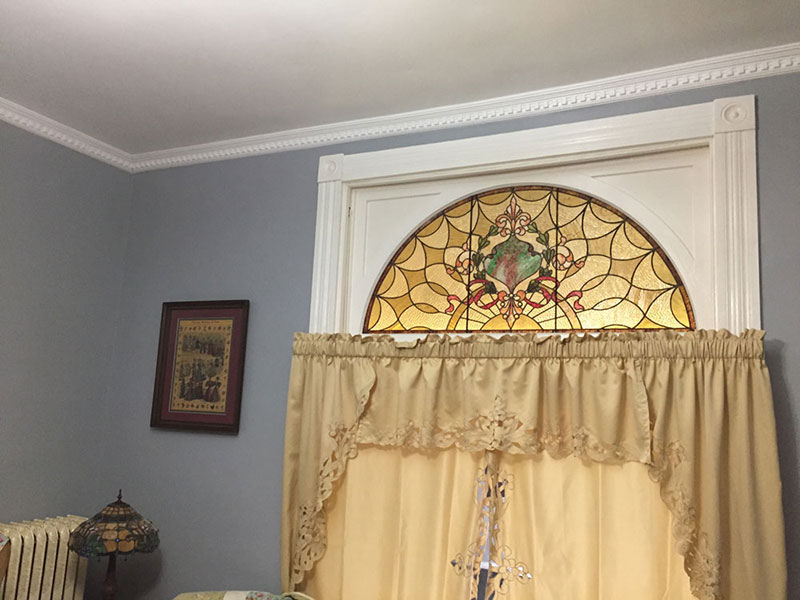 Above the Cabinets
Above the cabinets is another popular location for crown molding. Many homeowners and decorators opt for cabinet crown molding because they generate class and sophistication to your kitchen. This simple project can also be achieved in less than a weekend, as the installation process is a lot easier than molding other areas around the house. If your kitchen has a high ceiling where your cabinets do not touch it, then you have the perfect space for adding crown molding. If you want to spruce up your kitchen, then this is a great way to do that.
Upon an Archway
This approach is rare for crown molding, but it doesn't mean it's any less effective. If you happen to have an archway, adding some trim can enhance the transition between two rooms. This method adds elegance to a traditional entryway and generates a more inviting feeling when people walk beneath it. If this is the feeling you're trying to accomplish, then seriously consider the use of crown molding upon your archways.
Supporting a Display
Do you have a shelf that can do with a little sprucing up? Why not add a display on top of the shelf and crown molding to the shelf? You can achieve this in various styles, so try and find a molding style that suits your taste and decor. Once you have the crown molding shelf hung up on the wall, use your shelf to display meaningful items like trinkets from traveling, family photos, or even your favorite book/film collection.
Border a Coffered Ceiling
Crown molding is more than just an aesthetically pleasing feature. It can also add ambiance in a room, specially matched well with a coffered ceiling. Together, these features can make a room seem larger. If you have a room that you feel is too small, this might be an excellent way to satisfy your desire. For the best results, install a crown molding to the lower edge to show off the height of the room, leaving you with a clean, crisp appearance.
Corner Blocks
Corner blocks are a way to enhance the style of your crown molding. Adding blocks in the corner or your crown molding that extra spark in detail. They come in a large range of styles and fit into the inside or outside corners. Which ever way you decide to use them, you'll end up with an added polish to your decor.
Finish the Tops of Partial Walls
Not all homes come with walls that end up meeting the ceiling. Some contain walls that don't quite meet the ceiling. If this applies to you, then do note that you have the option of crown molding your partial wall. You can nail crown molding onto the edge of the protrusions so that they become parapets with the crown floating in mid-air, defining that space, and it can cover up any lights.
Using it as a Thin Line
Not all crown molding has to be thick and robust or even elaborate. You can even use it in a laid back way – for somewhere like a coastal bedroom. If you blend a thin crown molding well with a room filled with natural fibers, textures, as well as a relaxing selection of muted shades, then you'll have yourself a calming, organized, and well-detailed space. As for the finishing edge between the ceiling and wall, the thinnest of crown molding can visually break up the two planes.
Go Wide
If you have a high ceiling, this may be the best match for you and your desire for crown molding. If you're installing it for the first time, be sure to pay attention to proportion. When you opt for thicker, more detailed crown molding, then it's a sign of luxury. However, this will look out of place if you place it in a room with a low ceiling. Ultimately, compare various sizes and find which size fits the best for your space.
Now that you have learned different ways to use crown molding, it's time to consider where you'd like to have it installed in your home. As it isn't a complex feature to install, you can carry this out as a DIY project.