News alert: you can use tin ceiling tiles for more than just a great decoration to add to your ceiling! In fact, there are actually a variety of ways you can use these tin tiles around your house in different, stylish ways.
Use them on your walls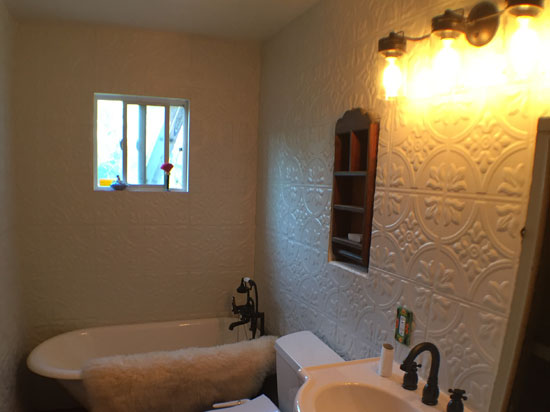 Instead of adding these beauties to your ceiling, why not just add them to your walls?
One way to really bring any bedroom or living room to the next level is by adding your favorite metal ceiling tiles or panels to create a new design to one wall or drop ceiling of the room. Now, you really don't want to go too far with this. It's quite easy to overdo it with a faux tin ceiling or wall tiles, as they are quite fancy and bold in most cases. Because of this, we really only recommend covering onewall (and no more) in decorative ceiling tiles (or wall tiles). With this style, the atmosphere of your bedroom or living room (or any room that you want for that matter) is instantly lifted into supreme design territory.
Also, if you're using the tin tiles on your walls instead of your ceiling, don't add any to the ceiling. Again, when using decorative ceiling tiles in your home, it's all about keeping it understand and cool to bring about the most impact and make sure that your house or room doesn't end up feeling cluttered and claustrophobic.
Use them as art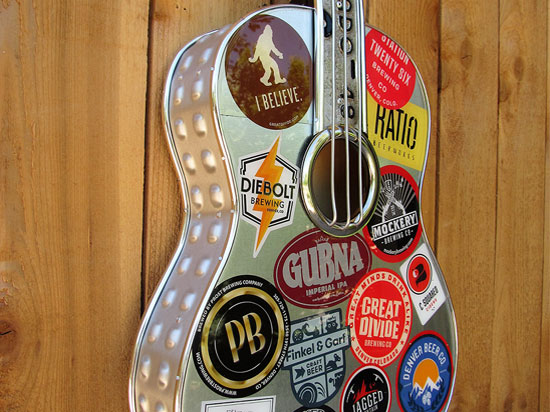 For the most eclectic and artistic of the bunch, using simple faux tin ceiling tiles as art hanging on a wall is a great way to make the interior design of your home that much more unique and that much more special. What's more, all you need is a set of tin snips and you can get as creative as you desire.
Using metal ceiling tiles or panels as art is, in all honestly, one of the greatest uses of the product. It's simple, it's beautiful, it's easy to do by yourself (all you need is a way to hang it, and we'll leave that up to how you would like it), and it instantly elevates your home interior style game. All in all, it's a win for you and for your home.
Use them as frames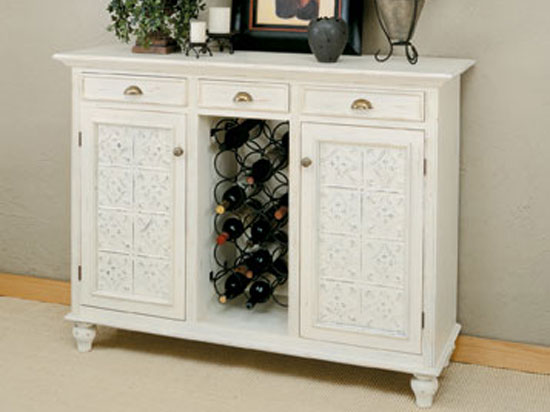 Another incredibly simple yet fantastically efficient way to use tin ceiling tiles in your home is by adapting them into frames. Now, you're going to need a tinybit of artistic inspiration, as for how the frame turns out really is up to you. However, with that freedom, the whole project can become rather fun!
These new tin frames are a great way to combine modern and vintage in one fell swoop while also keeping your home looking as unique as ever. There are literally tonsof ways to make this project your own—but you really can't go wrong.
Use them as a backsplash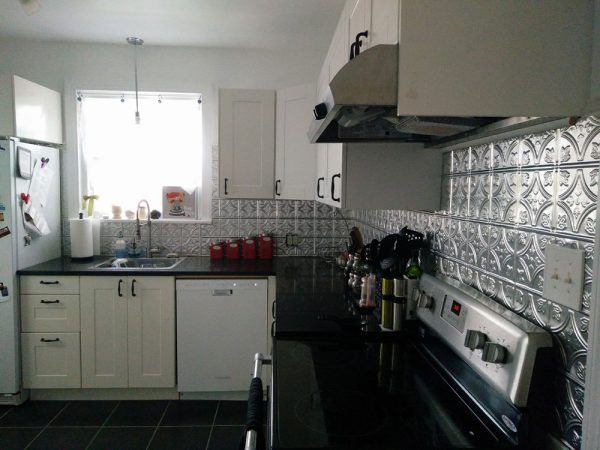 If you have a big area that's in desperate need of a cool backsplash, why not try out some tin tiles instead?
Using tin tiles as a backsplash can be done in either kitchens or bathrooms… or both!. This is a great way to bring your house altogether in its design, as well. Add the same type of backsplash to your kitchen and bathrooms to make everything seem to flow together, even if the separate rooms have a bit of a different design or style.
Using tin tiles as a backsplash really is a great way to become more accustomed to tin ceiling tiles. Plus, it's pretty easy to do yourself if you have some prior experience in interior design or home decoration!
Use them as outdoor planters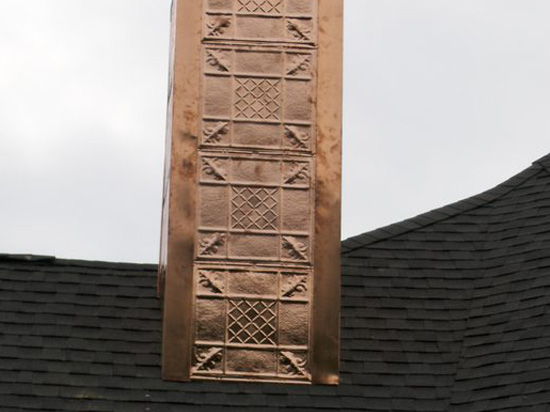 Looking for a simple way to update your garden game? Well, tin ceiling tiles are here to help!
A fantastic way to utilize your tin ceiling tiles is by making outdoor planters out of them. Just like with the tin tile frames, there really is no right or wrong way to make this. You can go big or small, tall or short, depending on how you put together and just how you want the planter to be. This is another great way to bring some style into your home… but this time, it's your garden that will be getting all the love!
Pro tip: make sure you understand the different installation processes
Like any designer should, you should always make sure you understand the different tin ceiling products you buy. This also includes the different installation processes that it can come in. Even if you're just looking for a way to make a really cool and unique outdoor planter with some tin tiles, it's helpful to know how the different installation products work.
Basically, there are three main installation practices with tin ceiling tiles:
Glue-up ceiling tiles are a quick way to get the job done while still making your new design look high quality. As you probably guessed by the title, these ceiling tiles work best with efficient glue. They also work best if they are applied to a solid, flat surface. So, if you're looking for a way to make an accent wall (like we talked about above), glue-up ceiling tiles are probably your best bet. This could also work well with making a frame (if you're taking the tiles and gluing it onto something) and backsplashes.
Glue-up is pretty popular and can be used for any ceiling tile needs you may have! The products that we have on our website can help make those interior design dreams come true, all while keeping the price low and the quality high.
Nail-up ceiling tiles are, you hadn't guessed it, accomplished by using nails. This type of installation process is the original ceiling tile process and a great way to make sure that your ceiling tiles stay put. This type of method also works quite well with that accent wall in your bedroom you might be eyeing.
The nail-up ceiling tiles that we have in our store are great quality at an affordable price! Don't just wait around waiting for that accent wall to complete itself.
Finally, there's the drop-in ceiling tile installation method. This is the fan favorite of retail stores or any commercial business, as it's easy to install and even easier to deal with in the years to come. You've more than likely seen them around before and haven't even realized it!
Drop-in ceiling tiles are great because if you run a business and ever need to look at the wiring in the ceiling, drop-in tiles make that easy to do. All you have to do is lift up and see what the problem is. If you're looking for a way to bring some style and charm to your business or workplace, this is definitely a safe place to start!