Create a beautiful ceiling without the mess of removing popcorn. Cover it!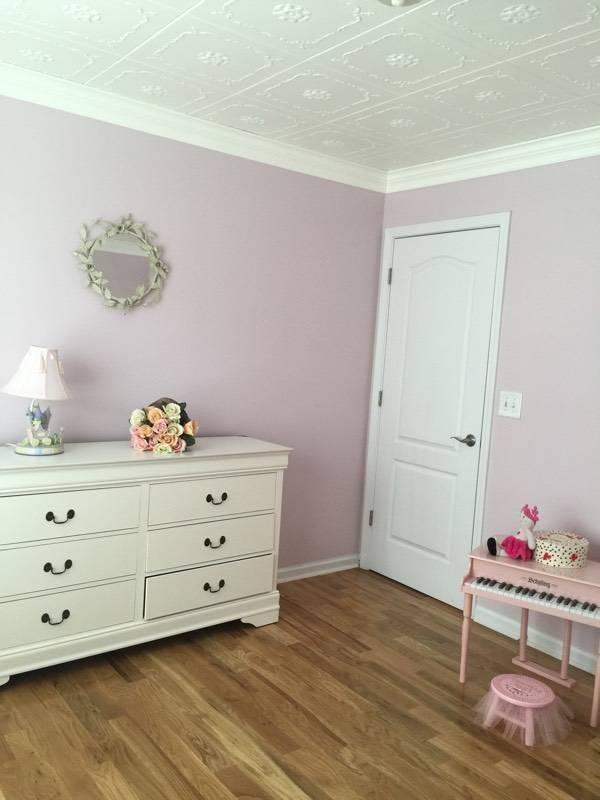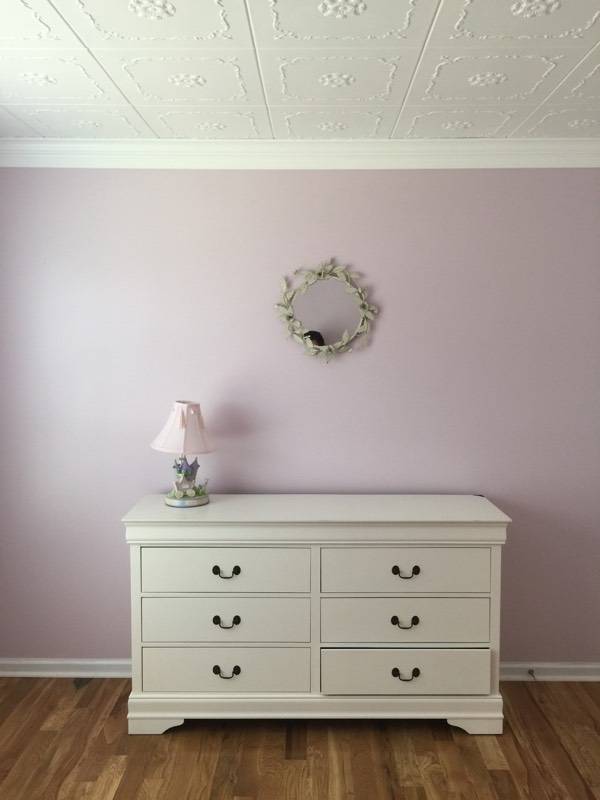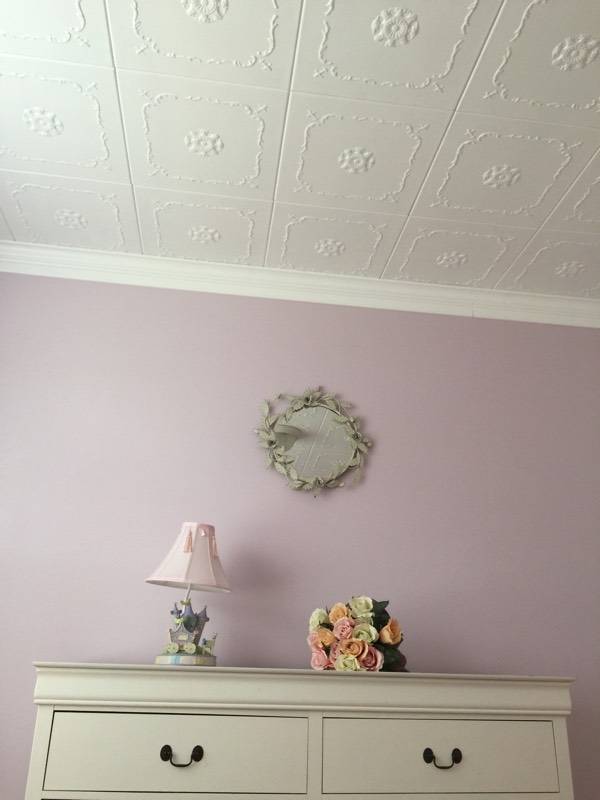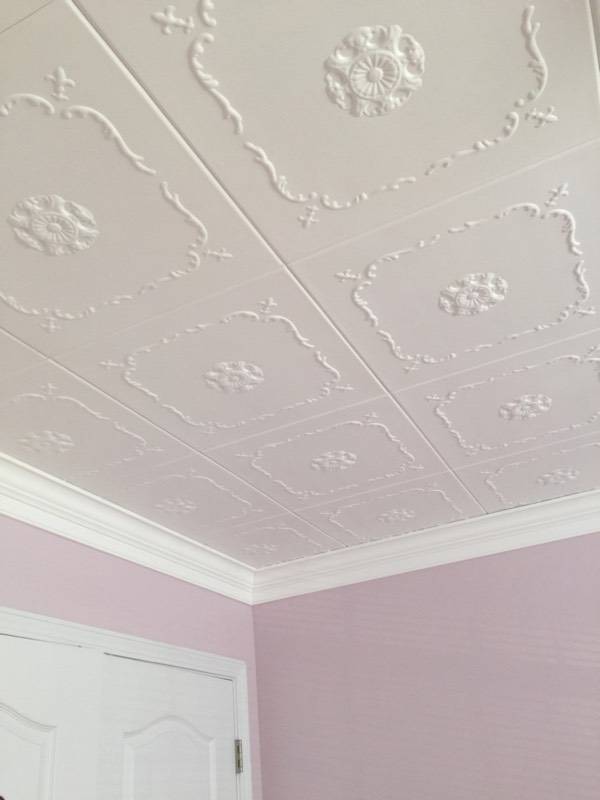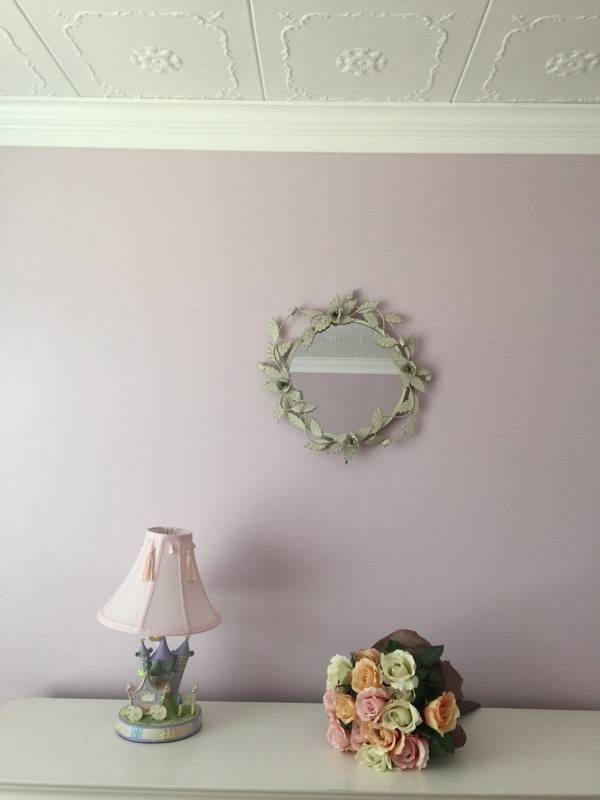 We have started with a popcorn ceiling in this room. The idea was to cover the ceiling with ceiling tiles but the popcorn was too fragile and was not fit for this. We had to remove the popcorn, clean the ceiling and install the tiles and it was well worth it. Covering a popcorn ceiling will transform your room from drab to beautiful. In addition, beautiful ceiling can add value to your home or business. Use this DIY project guide to change your ceiling from plain to beatiful in hours .
---
---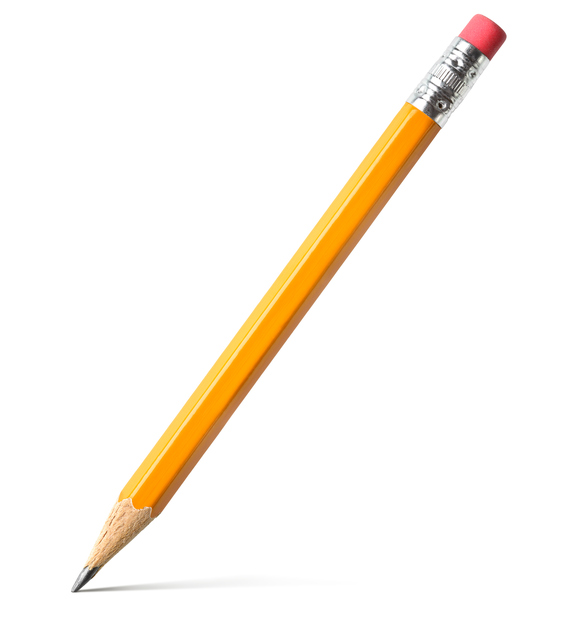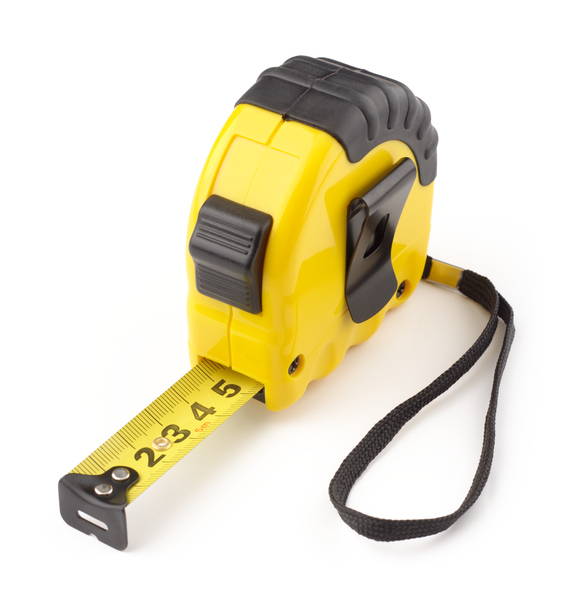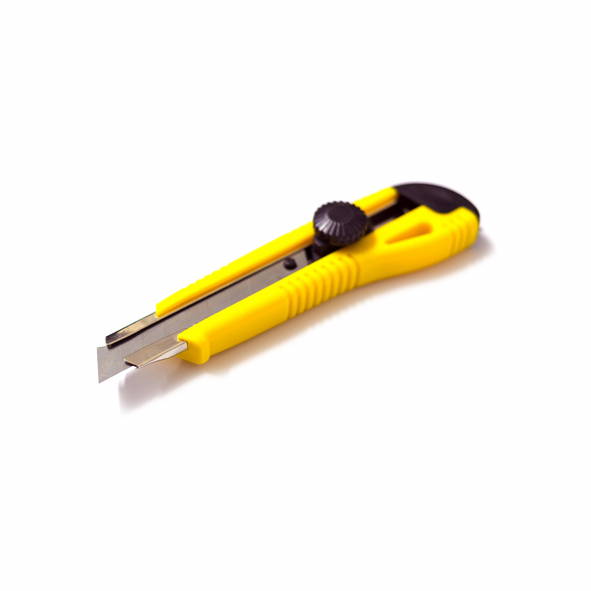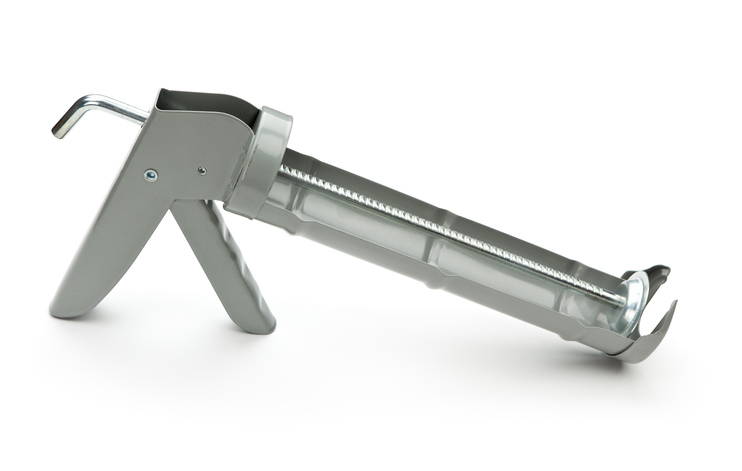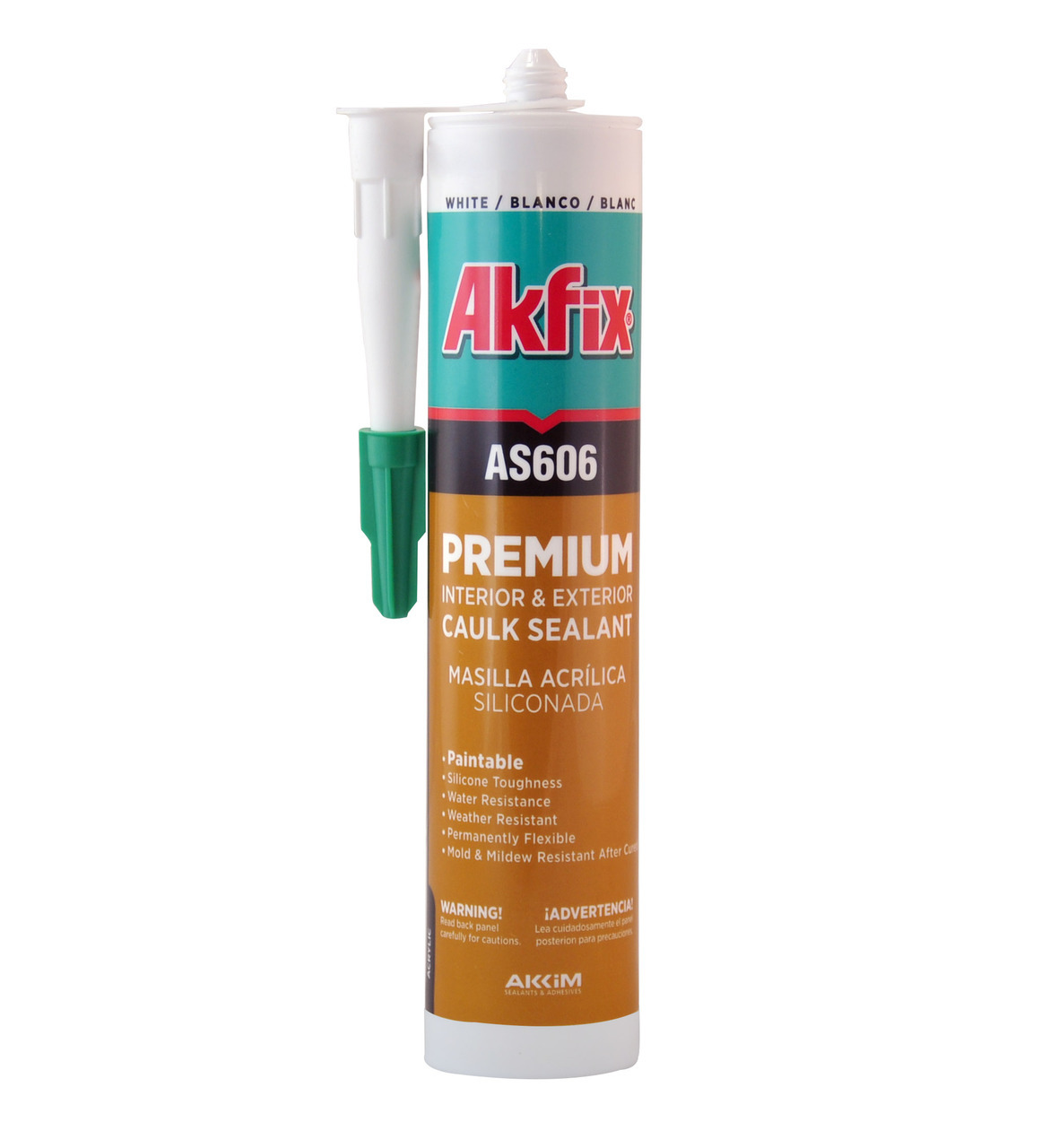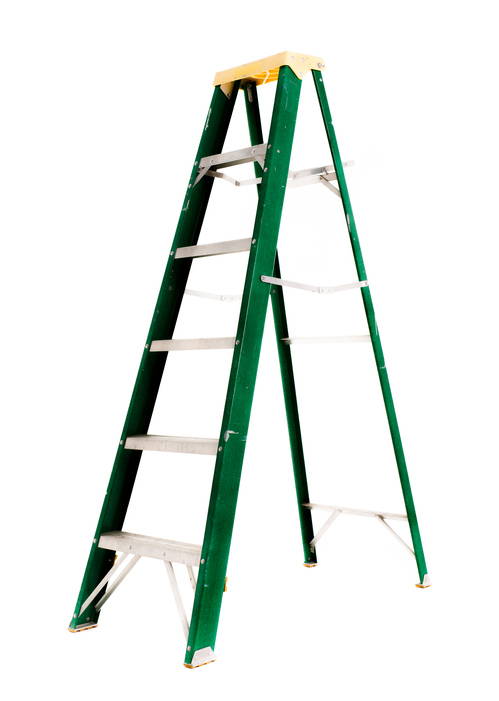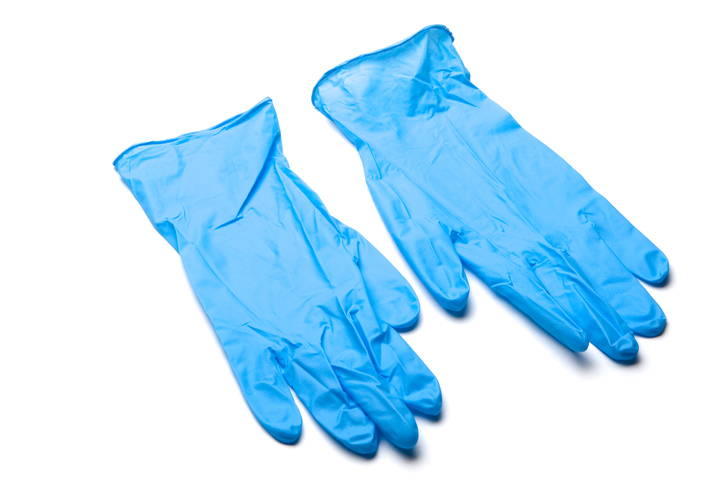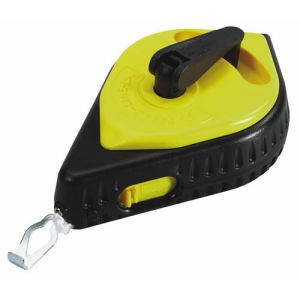 Ladder
Tape Mesure
Caulking Gun
Utility Knife
Screw Driver
Straight Edge
Sponge
Pencil
Ceiling Tiles
Adhesive
Water Based Paint (optional)
Caulk (Optional)
Crown Molding (Optional)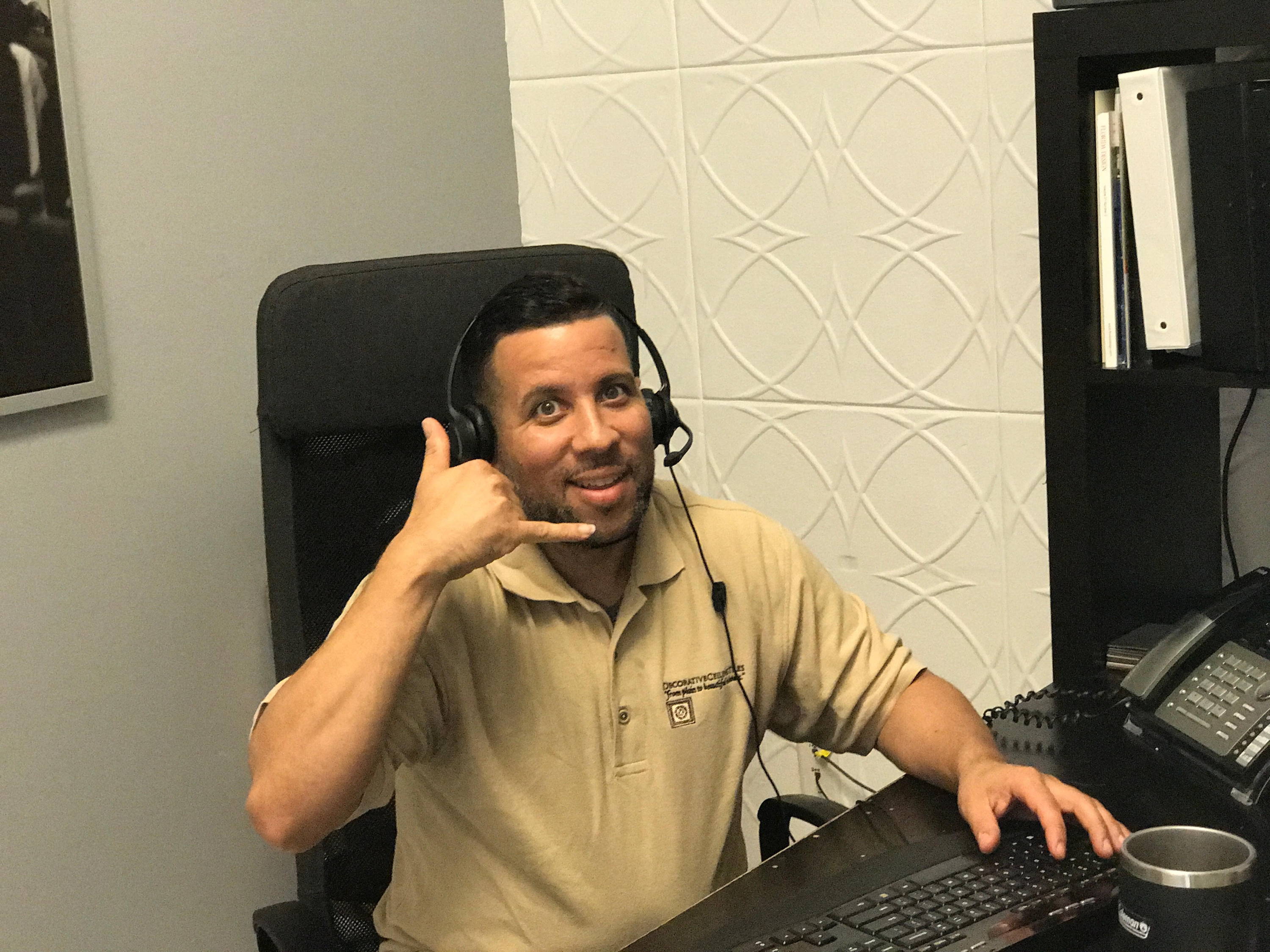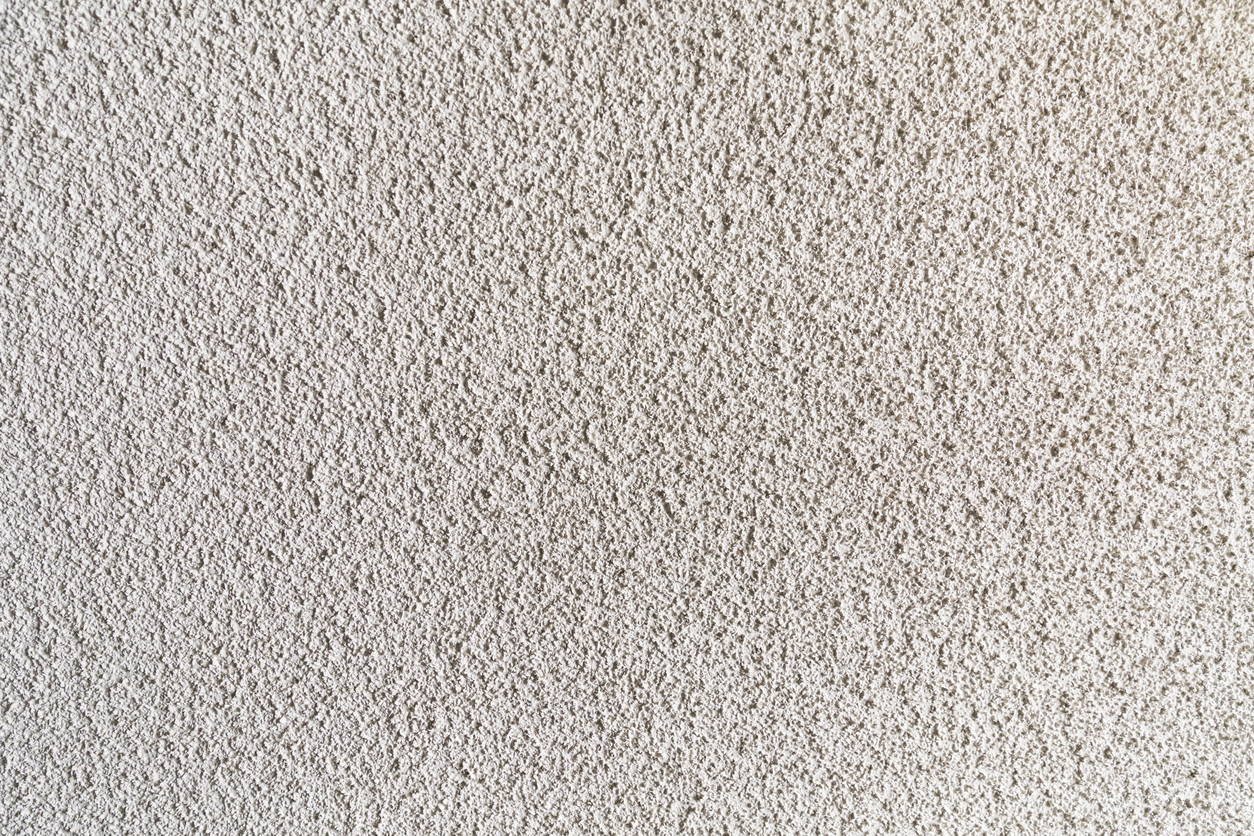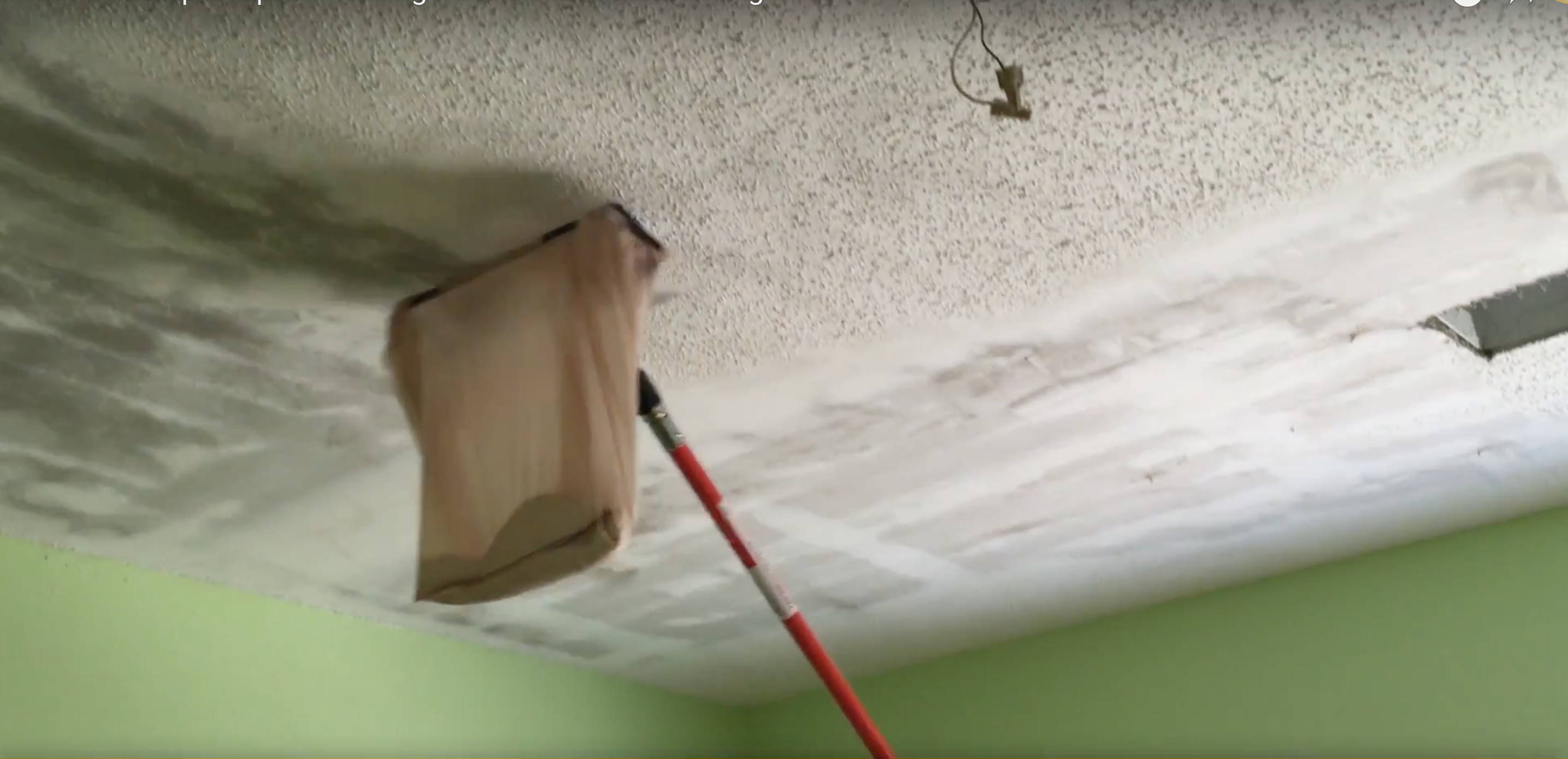 Ensure the stability of your popcorn ceiling. If your popcorn ceiling is unstable, remove it and clean the ceiling.
---
2
Find your starting point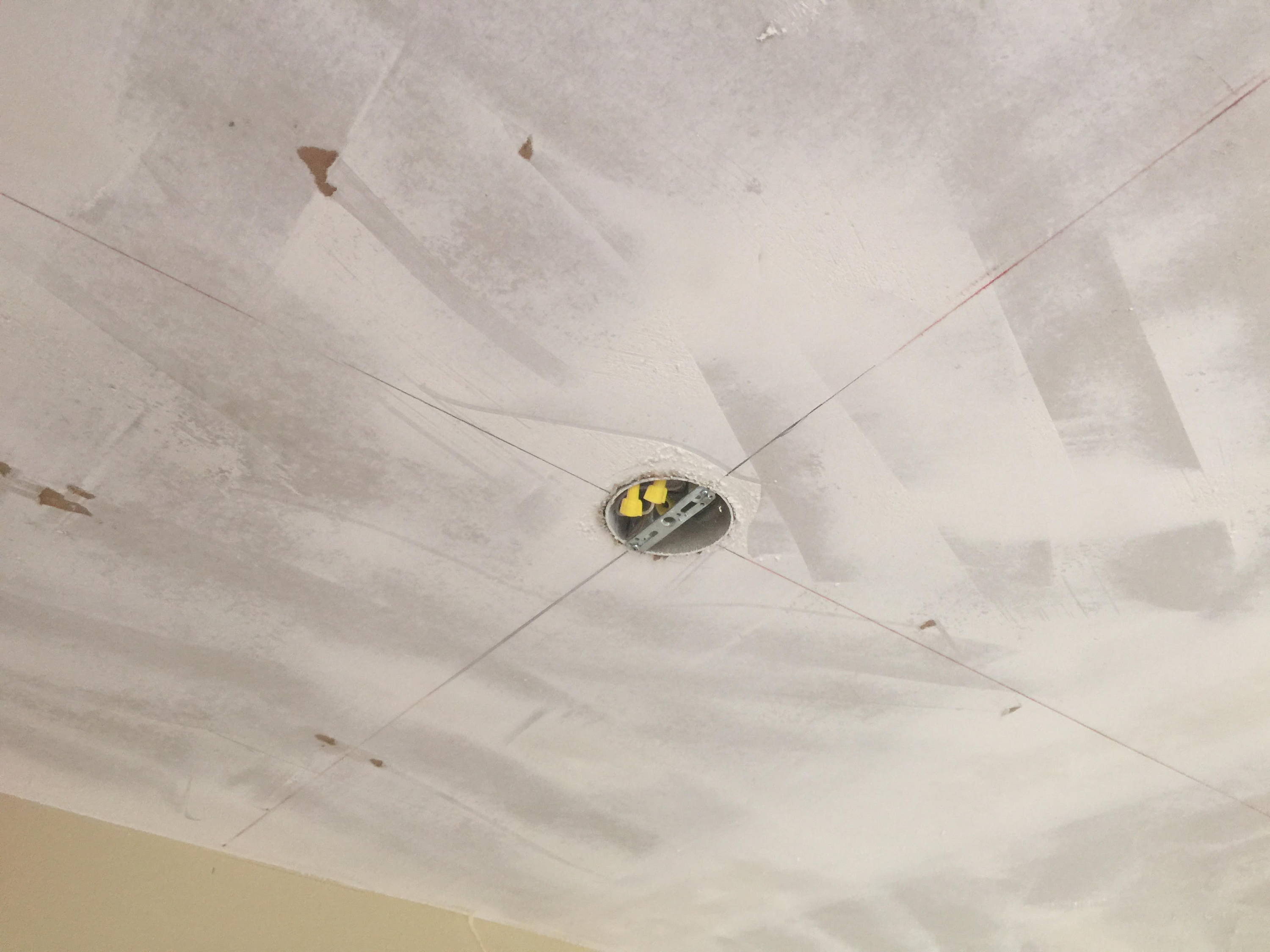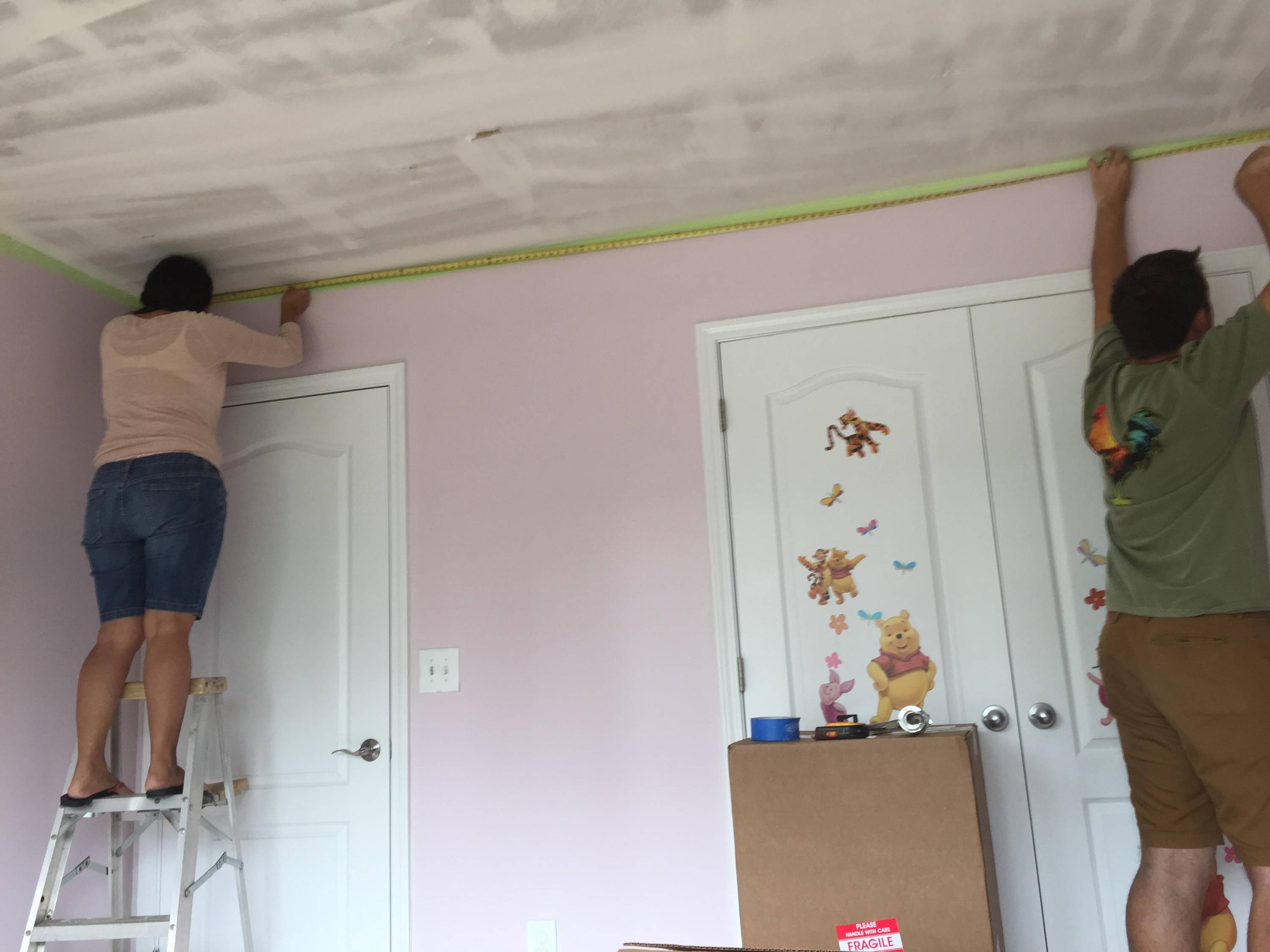 Center of the ceiling is usually a great option to start your ceiling installation. However, sometimes starting from a corner or under your lighting fixture is the way. It is all about the visuals.
---
3
Apply Adhesive & Install Full Tiles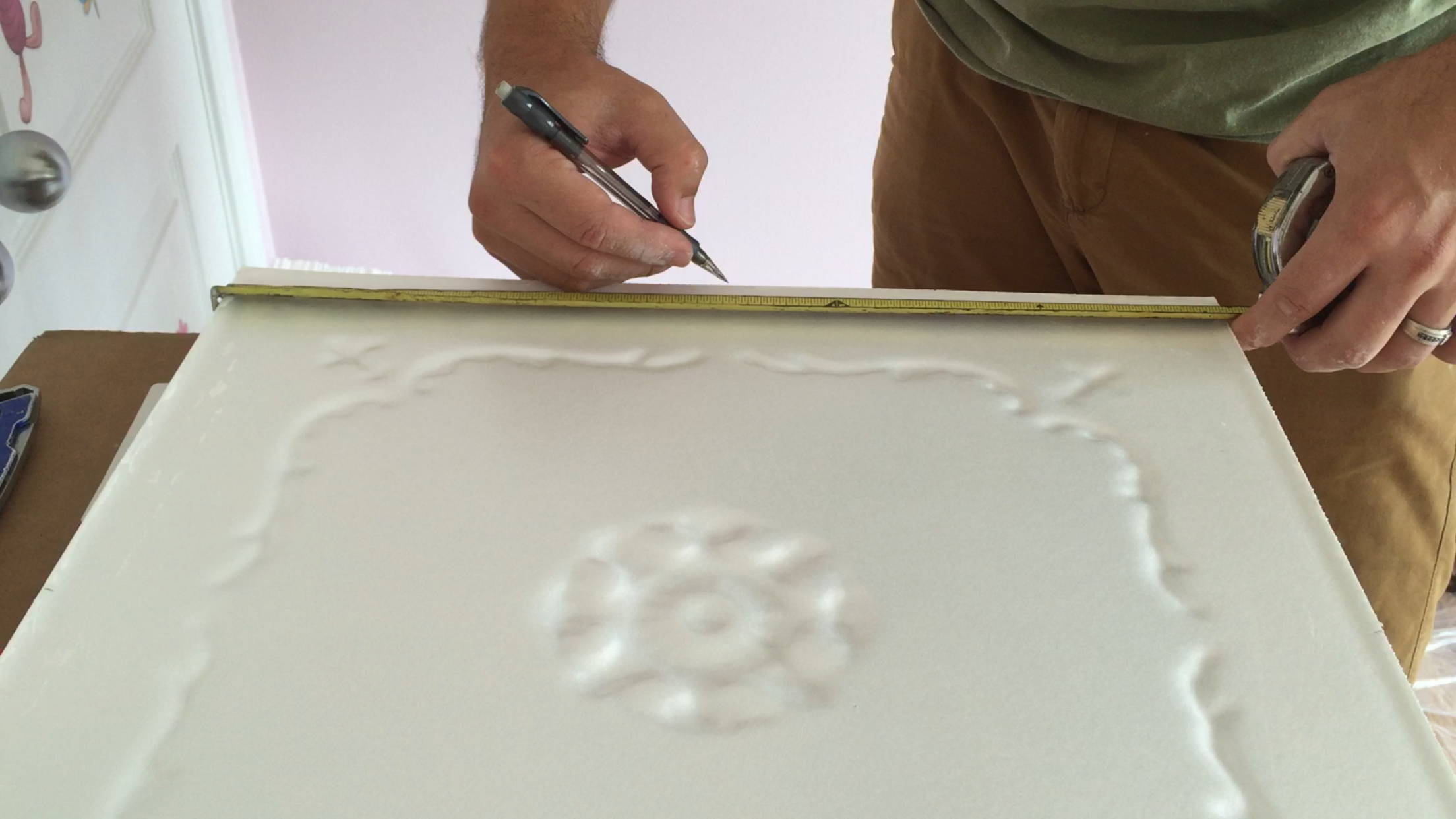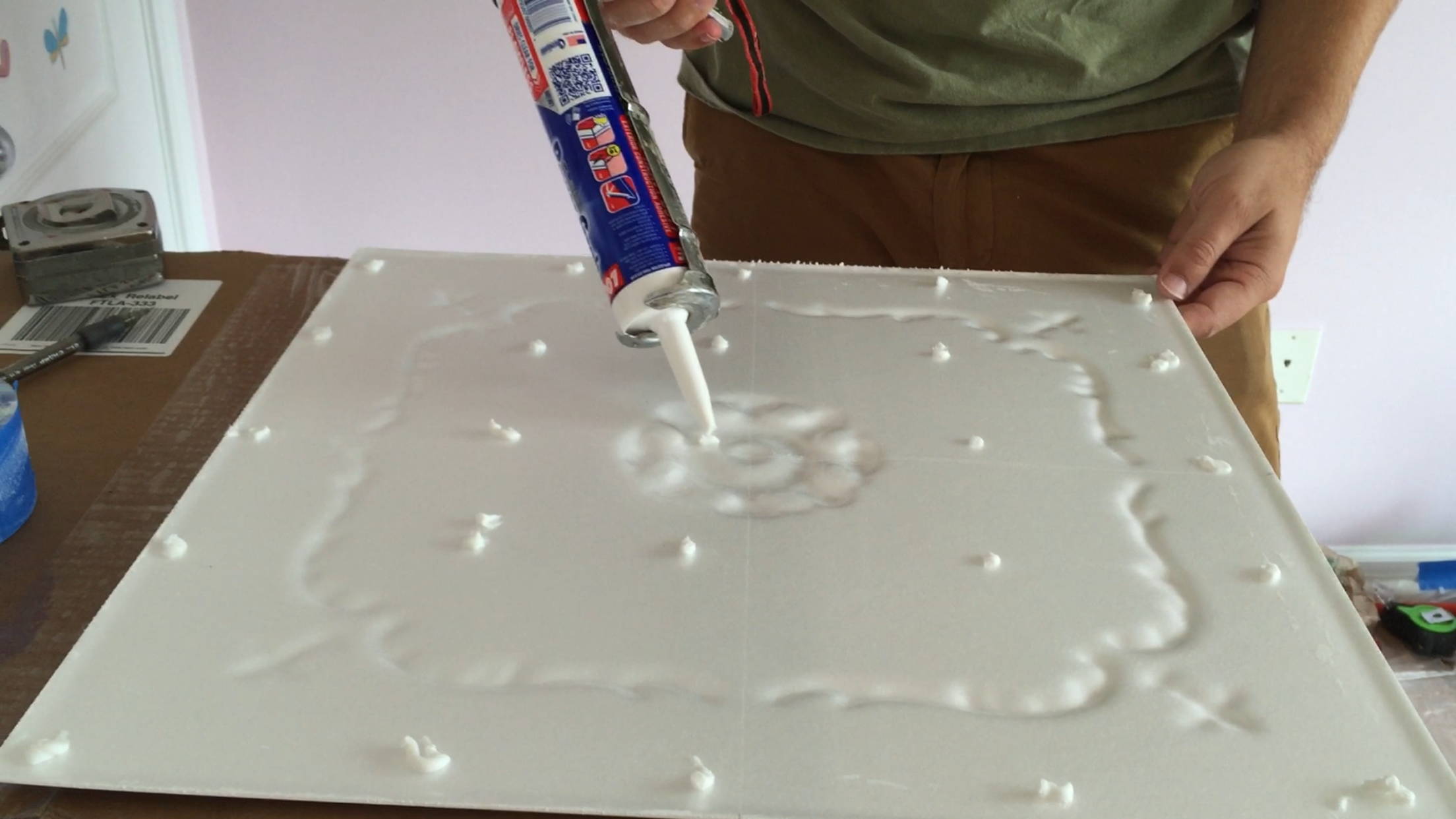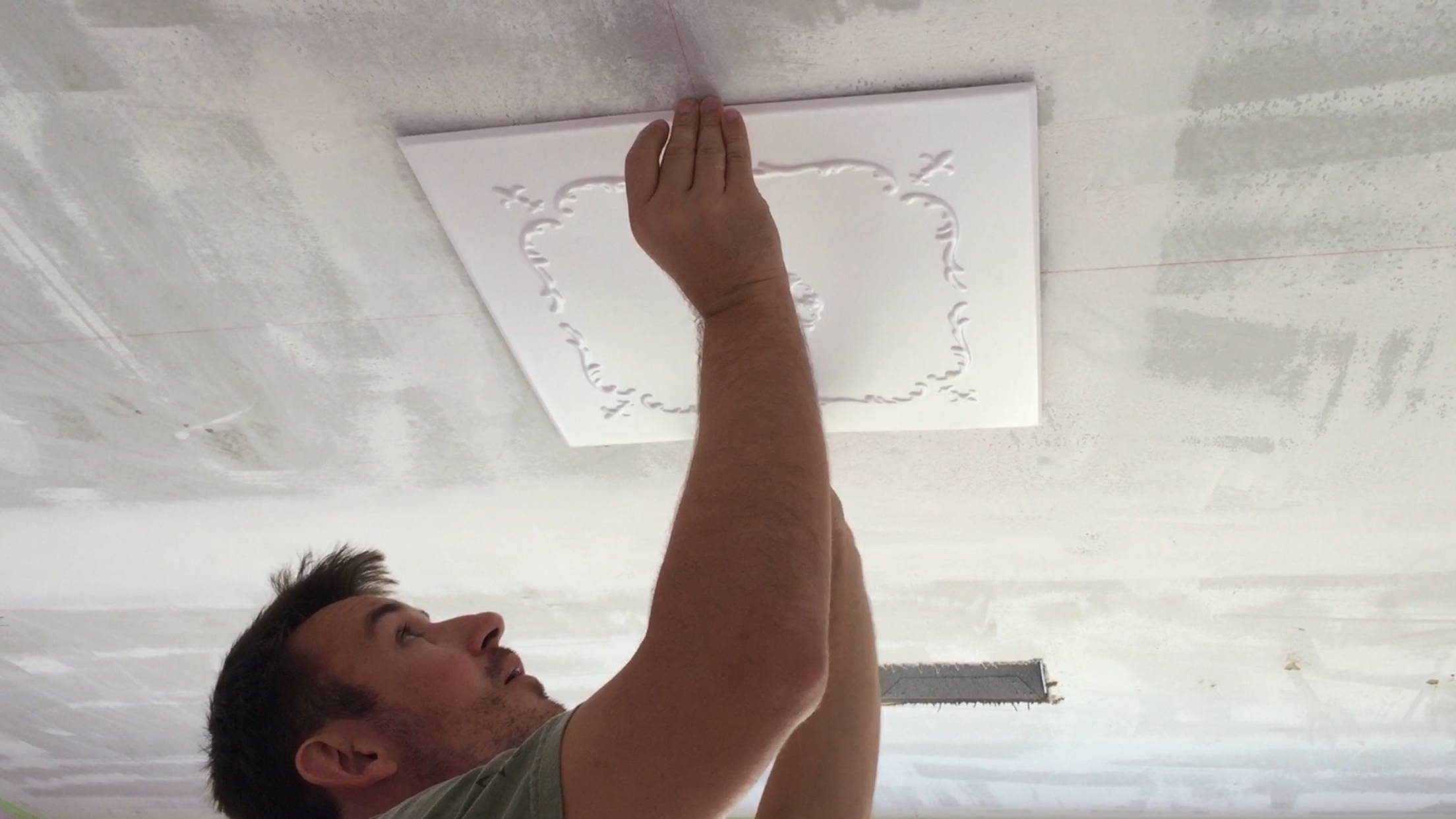 Lightly mark the middle of each side of the first tile at 9 13/16".
Apply small dots of adhesive to the back of the tile about 4 inches apart.
Press the tile firmly to the ceiling using whole palms to avoid dents.
Make sure the marks on the tile are lined up with your starting lines..
---
4
Measure, Cut & Install Perimeter Tiles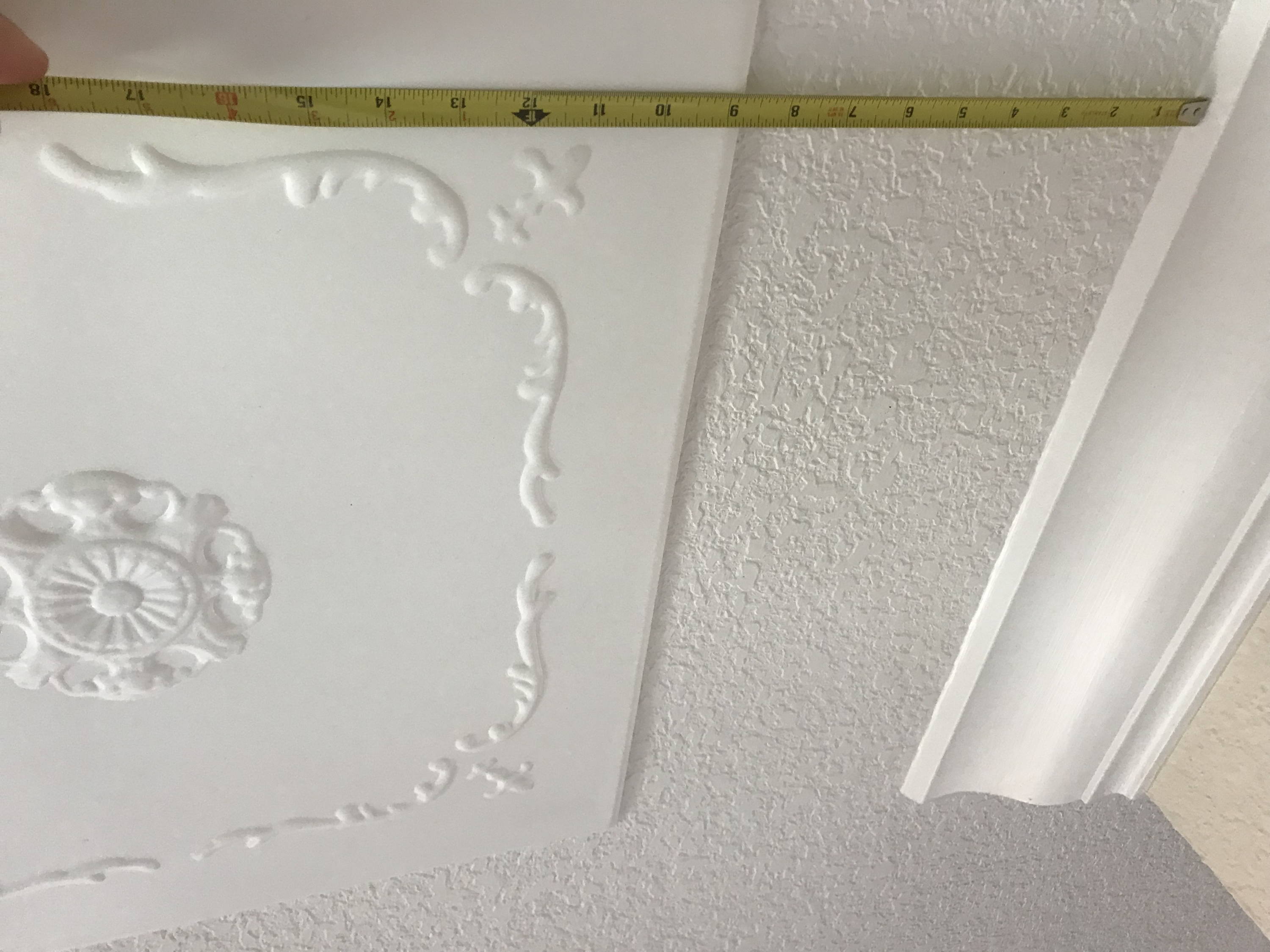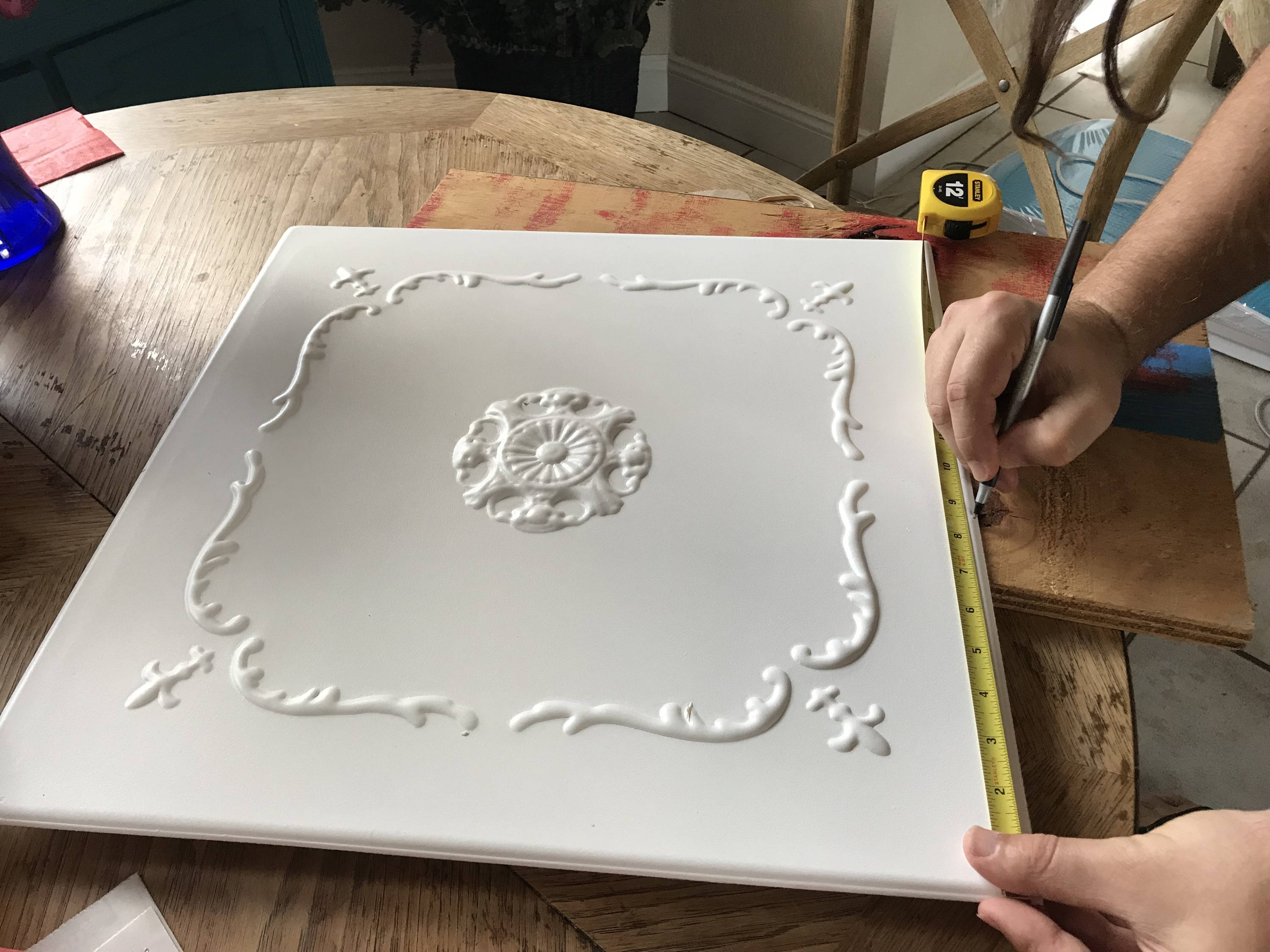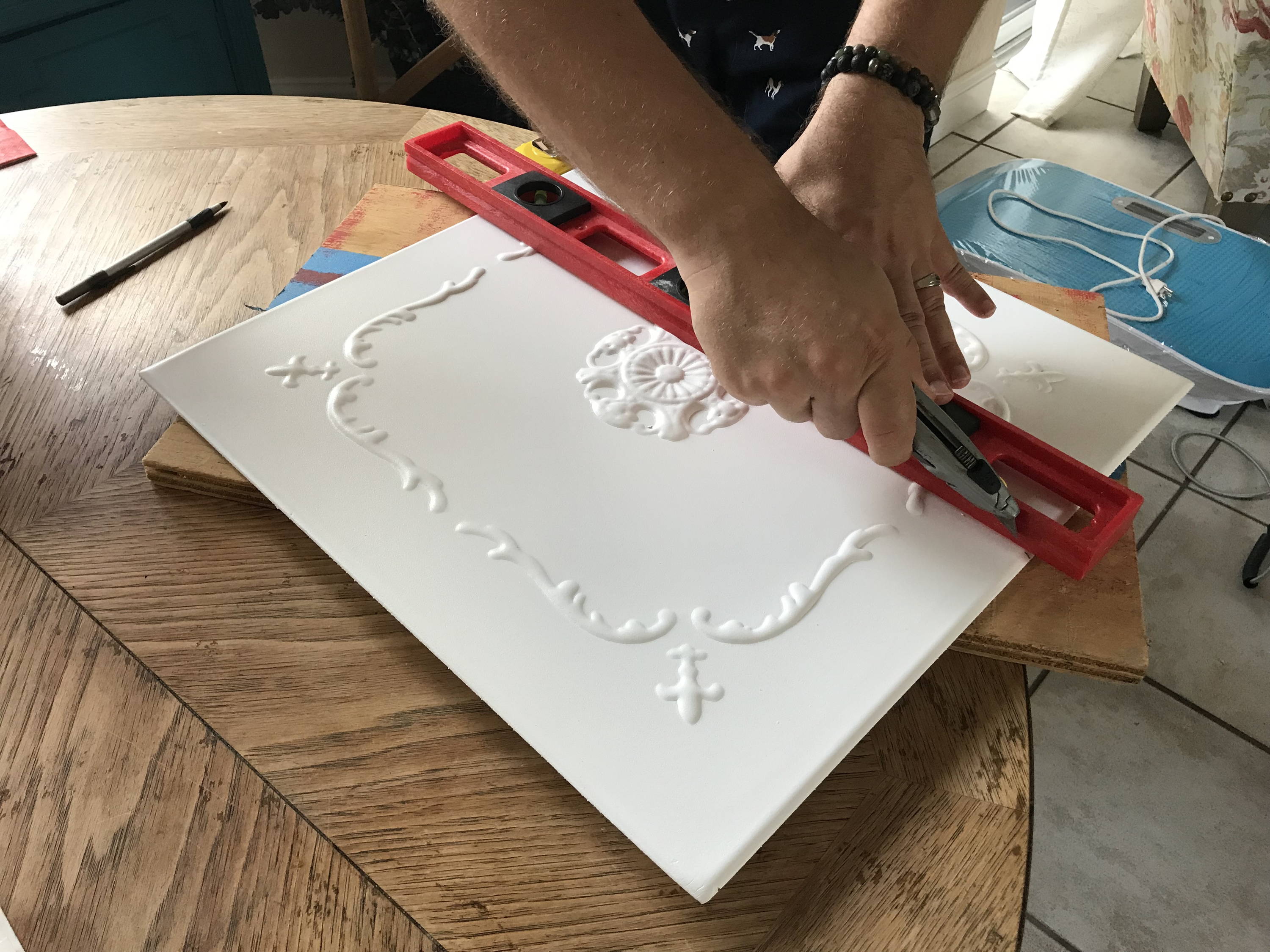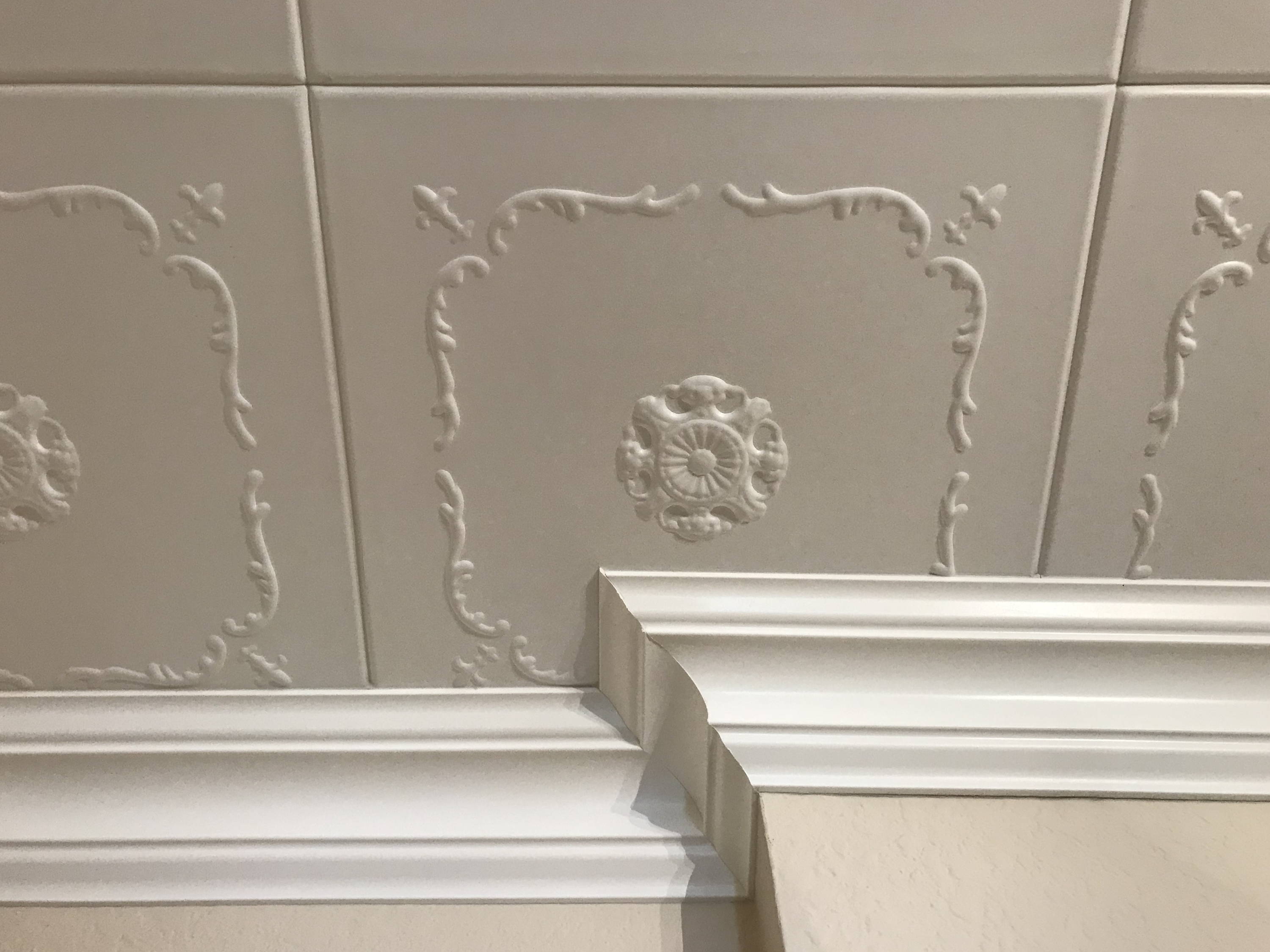 Measure spaces between your full tiles and the wall or crown molding. Do this for each side of the tile.
Transfer the measurements on the tile. You may save some time by making your measurement a hair smaller to fit with ease.
Dry fit your tile into place to avoid not being able to fit it once glue is applied.
Apply glue an install tile. Repeat this process for all perimeter tiles.
---
5
Caulk & Paint (Optional)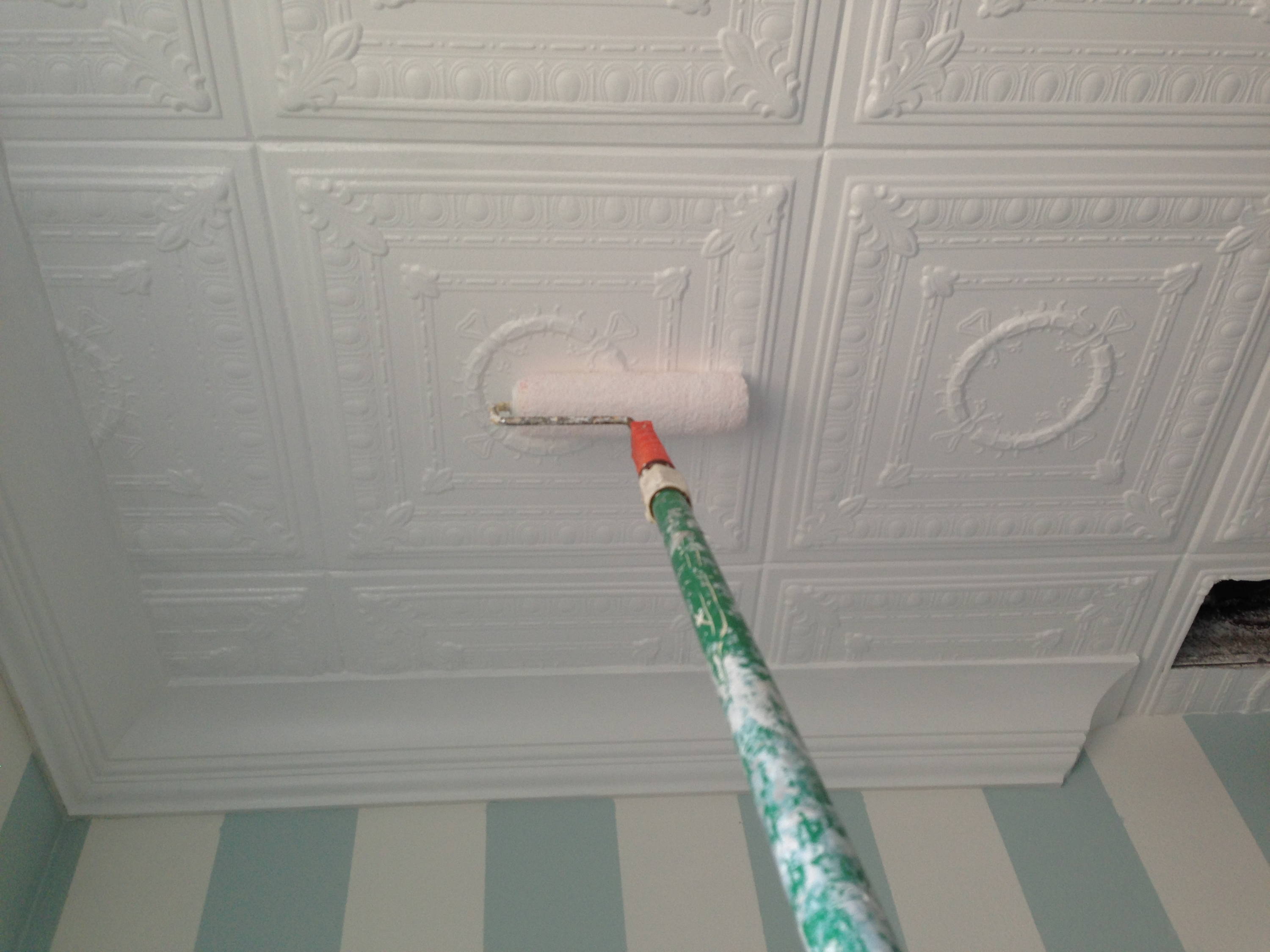 Caulk the spaces between your tiles with matching caulk. Wipe off excess caulk with your finger and clean rag.
Provided you have not ordered your tiles pre-painted as it was in our case, you may paint your ceiling using a roller (3/8" nap works well) & brush with water-based paints. We offer 19+ colors if you want as to do this for you