Posted by Milan Jara on 12th Feb 2020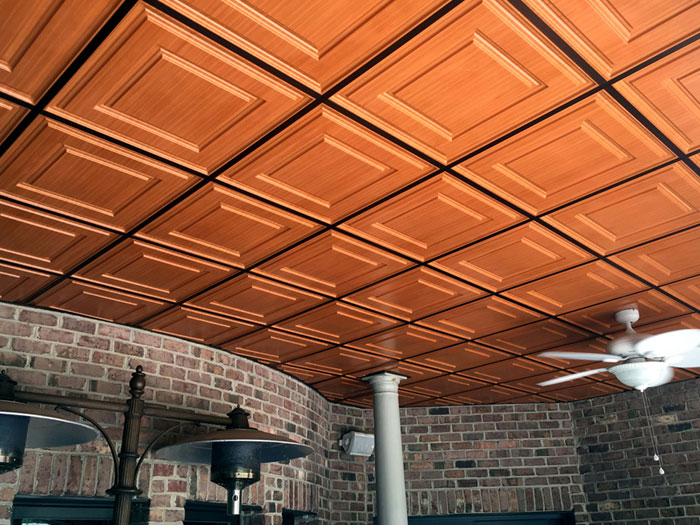 People are beginning to realize the aesthetic value of a decorative ceiling. For far too long, people have chosen to paint their ceilings plain white and ignore their potential. One way you can buck this trend and make your ceilings stand out as one of the most attractive features of your home is to install decorative ceiling tiles.
Ceiling tiles are available in an almost limitless combination of materials, colors, and patterns. You can use them to bring focus to your previously neglected ceilings and transform them from forgotten spaces into feature pieces.
---
So, Why Choose PVC Ceiling Tiles Over Other Materials?
When it comes to decorative ceiling tiles, those made out of PVC materials are some of the most popular on the market. There are plenty of reasons for this.
Polyvinyl chloride or PVC for short, is a plastic product that has been around for decades. Despite being exceptionally lightweight, PVC is a very versatile and durable material which makes it perfect for use in ceiling tile construction.
The ceiling tiles themselves are manufactured from high-quality PVC sheets that are pressed into a variety of shapes and patterns. There are a lot of options when it comes to colors, patterns, and materials that can be used to make PVC ceiling tiles a beautiful product.
---
Advantages of PVC Ceiling Tiles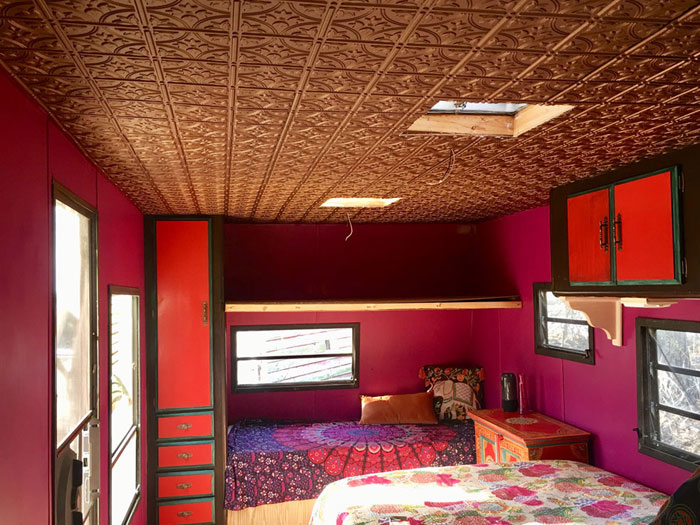 There is a long list of reasons why you should consider PVC ceiling tiles for your next renovation. Below are just some of the advantages of using this versatile product.
PVC ceiling tiles are designed to be long-lasting and durable. Once installed, you can enjoy the look of your decorative ceiling for years to come.
PVC ceiling tiles are also very easy to maintain. You can easily wash your tiles with a mild detergent to remove dust and debris. Unlike wood, they are also immune to termite damage.
The tiles are also completely waterproof. They will not need to be replaced in the event of overhead water leaks and their waterproof qualities mean they are resistant to mold and fungus.
PVC ceiling tiles are also remarkably versatile. With so many different colors and beautiful designs available, you will quickly see how they can be matched to fit the décor of almost any space.
Their lightweight and dust-free build make PVC ceiling tiles really easy to work with and install.
PVC ceiling tiles can be fixed on any hard, clear surface. This makes them a suitable ceiling tile option for homes, offices, schools, restaurants, and any other commercial space.
---
Installing PVC Ceiling Tiles
Whether you plan to install your PVC tiles onto your ceiling or onto a wall as an accent piece or backsplash, you will find they are extremely easy to install.
Step 1 – Prepare the Surface
Wipe down the surface where you intend to install your ceiling tiles. As best as you can, make sure the surface is smooth and even. This means removing any loose plaster or paint chips.
Step 2 – Draw Your Lines
To make sure your ceiling tiles are installed along straight lines, you should use a pencil to mark rough guidelines on your ceiling or wall.
Step 3 – Apply the Adhesive
Unless you are installing your PVC ceiling tiles into a suspended grid network, you will want to apply an adhesive glue to the back of your tiles. We recommend evenly applying the adhesive so the tile uniformly sticks to the surface.
Step 4 – Place and Press the Tile
Place the tile into position and press firmly and evenly. Get the tile as close as possible to the tile beside it to make sure your ceiling has a neat, uniform appearance.
---
What Type of PVC Tile Should I Choose?
PVC ceiling tiles come in a variety of patterns, colors, and finishes. With so many combinations, you will be able to find the right tile for almost any project.
One of the most popular varieties of PVC ceiling tiles is our faux tin tiles. As with all of our faux metal ceiling tiles, you get all the cosmetic benefits of a metallic ceiling tile without the added cost and installation difficulties.
Faux Tin PVC Ceiling Tiles
Faux tin PVC tiles are made to be almost indistinguishable from real metal. As with all PVC ceiling tiles, the faux tin variety is surprisingly affordable, especially when compared to those made from real tin.
Another benefit of choosing faux tin PVC ceiling tiles over real tin ceiling tiles is the lack of an echo. Sound tends to bounce off of real metal surfaces which can create an annoying echo effect. Because PVC is a more absorbent surface than real tin, the acoustics in your room are not impacted in the same way.
How to Use Faux Tin PVC Ceiling Tiles
Whether you want to completely cover your ceilings with an attractive metallic surface or would rather highlight a particular area with an accent piece, faux tin tiles can be used to add a level of sophistication to your space. Remember that you do not have to cover an entire ceiling with tiles. You can always choose to highlight a particular area of a room, such as the ceiling above a bar or kitchen island.
Faux tin PVC ceiling tiles are a popular choice for kitchens. You can bring plenty of vintage style to your kitchen with the beauty of faux tin decorative tiles. They also work great as a backsplash in almost any kitchen.
You can also add a great deal of class to a washroom by giving it a faux metal ceiling. Choose a tile in one of the many traditional patterns to bring old-world luxury into your contemporary home.
We also recommend using our faux tin PVC ceiling tiles in almost any sort of commercial space. Whether you want to give a restaurant a comfortable atmosphere or make sure your company is more memorable, faux tin PVC ceiling tiles can achieve your aims.