Posted by Milan Jara on 25th Sep 2019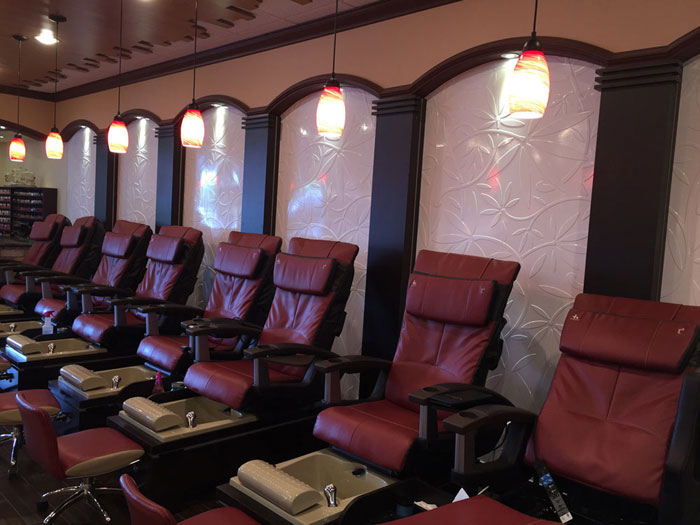 Wall panels aren't what they used to be. Modern wall panels can provide many benefits and range from high-end, high-tech options to ones that are budget-friendly and low maintenance. Many decorative interior wall panels available today are also easy to install so you can save money by doing it yourself.
---
How Decorative Wall Panels Have Evolved
Wall panels have been around for a long time but they are not what they used to be. The original wall panels could be found in classic Roman and Greek architecture but they rose to popularity during the Gothic period. Many English Tudor homes had wood wall panels and they were used to create warmth and privacy in Victorian homes. You could find wood wall panels in the United States during the colonial period because they were durable and offered high levels of insulation.
Though they fell out of favor in the States for a while, wall panels experienced a resurgence during the mid-20th century. They were made from plywood, solid wood, or wood veneer and would be added more as a decorative element than used functionally – though they did still offer privacy in open spaces.
Today, wood panels are coming back into design favor but they are nothing like the bulky, natural wood panels you'd find in the 1960s and 1970s. Panels can still be considered a sign of high-end design taste. They offer a contemporary look and can incorporate natural patterns and designs into a space. Many of today's panels are made from synthetic materials which means they're lighter weight and offer more flexibility. Homeowners have the option of installing a panel on a single wall, throughout a room, or the entire home. Many of the greatest modern wall panel designs make great high-impact accent wall designs or can be used to bring interest to an entryway or small space. But if you love the look, there's no reason why you can't make it work throughout your entire home.
If you're considering decorative interior wall panels for your home, what are a few of the most important things you should know?
---
Wall Panels are Made from High-Tech Materials
Many modern wall panels are made from melamine. Though you can still get wood panels and many homeowners prefer that look, melamine or MDF are also popular choices for wood panels. Panels made from composite materials come in multiple textures, patterns, and designs. Nowadays, you can get an innovative look in your home that makes a big impact without the expense and hassle of dealing with wood panels.
---
Wall Panels Offer Endless Design Choices
No longer are you limited to the styles of decorative interior wall panels that were offered mid-century. Though this style has become popular again, many homeowners are looking for a wall panel look that is contemporary or that suits the style of their home. If you have begun shopping for wall panels, you'll want to narrow down your pattern options and decide what is going to be most suitable for your overall design style. You can choose from faux materials like marble, stone, granite, wood, and more. It's also possible to get funky wall panel designs that mimic leather or snakeskin. Some homeowners choose to add dimension to their rooms with 3D panels. When it comes to decorative interior wall panels, the sky's the limit.
---
Wall Panels Are Easy to Take Care Of
One of the biggest reasons homeowners love wall panels is because they are so easy to maintain. They protect your drywall and allow you to get a great look without having to do any patchwork or repairs.
Wall panels are one of the simplest solutions to boosting the look of a room, especially if you're trying to renovate a space with a lot of wear and tear. Wall panels can block marks, indents, scratches, and holes, and they don't need the frequent touch-ups that a bare wall would require. Wall panels are incredibly durable and not only last a long time, but they also extend the lifetime of the original wall, too!
Wall panels also allow you to hide less-than-pleasing functional issues in a space. For instance, they can conceal wires, cables, and built-in wall components and make it easy to hide just about anything you don't want to see in your space.
---
Wall Panels Can Be Installed Easily
Some homeowners shy away from wall panels because they assume they will be tough to install and not as easy to get up and going as a fresh coat of paint. The truth is decorative interior wall panels are incredibly easy to install. You won't need to worry about grout, exposed adhesives, or other leftovers from the installation that bring the look of your interior design down, even when you're inexperienced and installing panels for the first time. Many of the modern wall panels feature a tongue and groove system or clip and rail system that is easy to install and like putting together a simple, mess-free puzzle.
---
Easy Upgrade, Big Impact
There are so many benefits to using decorative interior wall panels to upgrade a room. We're not talking about the old school panels from fifty years ago. The modern designs of today come in a variety of styles and materials that make it easy to find one that perfectly suits your space.
Installing wooden panels is much easier and less messy than painting or applying wallpaper and you can easily take them down, too, not that you'd ever want to.