Posted by Milan Jara on 9th Aug 2018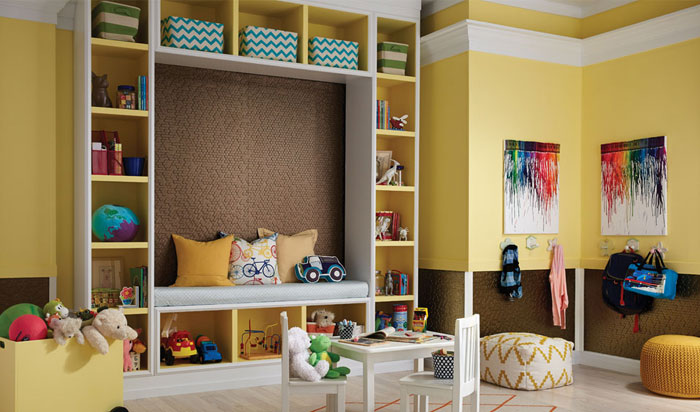 Decorating your home is one of the most exciting and rewarding creative jobs that you can undertake. Considering how much time we spend in our homes and that they are a place that we go to relax, unwind, and enjoy quality time, having an environment with the surroundings that you enjoy is absolutely essential. However, redecorating can be difficult and costly. An interior design will set you back a few thousand dollars at least and the last thing you need is a DIY disaster with upside down wallpaper. Luckily for you, you can put down the checkbook and return wallpaper to the store because 3D decorative wall panels have answered your prayers for an easy, stylish, and affordable way to transform the wall decoration of your living room or dining from drab to fab.
---
What are 3D Decorative Wall Panels?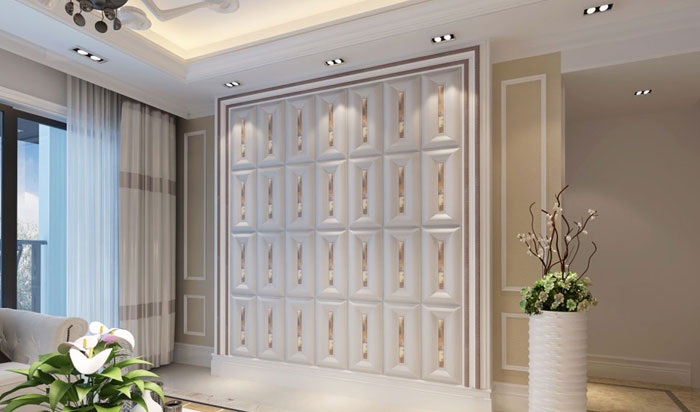 These panels are essentially molded tiles that come in a vast range of styles, materials, and colors, which glue directly on to your existing walls to create a stunning feature and accent wall that looks like authentic paneling. You can choose to use a little or a lot; if you want to cover your whole room then there's nothing stopping you!
3D decorative wall panels can be made from a range of materials but the most popular and high-quality include:
Faux leather – this luxurious finish provides an irresistibly soft and smooth finish, which adds a sense of comfort, privacy, and opulence to any room. These tiles are durable and wipe clean, which keeps them looking as good as new for years to come.
Bamboo pulp – popular, thanks to its durability, these panels are extremely light and super easy to install. They are pre-molded into a wide range of solid 3D designs, from soft subtle curves to striking patterns and edges, there is something for everyone and these can easily be painted to tie in with your desired color scheme.
MirroFlex – these PVC panels are lightweight, versatile, and affordable. They come in a wide range of color options and save you the hassle of painting your tiles before installing them.
---
Design Ideas
Television Accent Walls
The modern household spends, let's face it, rather a lot of time watching TV. It's a great way to unwind after a stressful day at work and to gather the family together for some communal entertainment. But have you ever considered what surrounds your TV? Our field of vision is only taken up a small amount by the TV itself and the rest is filled with the surrounding wall area. So, for that reason, we say why not make the whole wall beautiful, and elegantly frame your TV with some stylish 3D decorative wall panels . Faux leather tiles are a great way to provide a soft backdrop to balance out the modern, sharp design of a TV and provide something easy on the eye for long periods of time.
---
Headboard Alternatives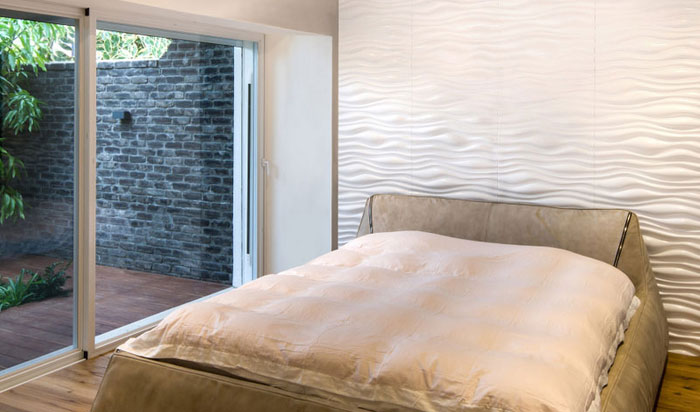 We all like the look of a plush headboard in the bedroom but why not step it up a notch and create a whole headboard wall? Faux leather tiles are not only beautiful and durable but also soft which gives an amazingly cozy feeling to your bedroom. Whether you want bold and striking or soft and supple, there is a wide range of tiles that are perfect for creating a bedroom you will never want to leave.
---
Ceiling Transformations
Ceilings can be one of the trickiest parts of home renovations. You may think that you're stuck with whatever was installed when the house was built and many of us suffer unnecessarily with drab, unloved ceilings that may have warped, cracked, stained, or have out-of-date patterns etched across them that date the whole room by a few decades. If any of this sounds familiar, then 3D decorative wall panels may well be your favorite new product that you never knew you needed. Not just for vertical walls, our 3D tiles can also be applied directly to any ceiling for an alluring and impressive design.
Bamboo pulp tiles are great for a solid and sturdy design, which can be easily repainted whenever you wish, to keep them up to date with your current color scheme. What's more, changing the tiles is much easier than changing your whole ceiling. So, if you decide to switch it up in a few years' time, then these affordable tiles can be easily removed and replaced.
---
What Do You Need to Install 3D Decorative Wall Panels?
Worried about your previous history of DIY mishaps? Never fear, these wall panels are easy for anyone to install and require a minimum basic tool kit from start to finish. First of all, you will need to accurately measure the size of your chosen wall(s) to establish how many tiles you will need to cover the whole surface area. If in doubt, we recommend ordering a couple more than you think so you have a few spare and don't run out when you're close to finishing your design.
Once you have your tiles and are good to go, you will need the following equipment:
Measuring tape
Utility knife
Tray and roller for glue
Glue
Chalk
Drywall compound
A level
Durable sandpaper
For more information on installing wall panels visit our How-To page
---
Some of Our Favorite 3D Wall Panels
Buckle Up – Faux Leather Tile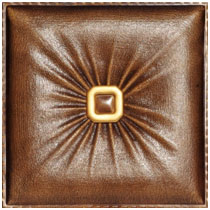 This faux leather tile reminds us of high-quality, soft crafted leather sofas with this luxury buckle detail. The traditional style creates a comforting warmth for a room and can be a great way to make large or plain spaces feel intimate and homely. This style of tile is great for a living area or, perhaps, a study where quiet and relaxation is needed.
---
3D Wall Panels – Bamboo Pulp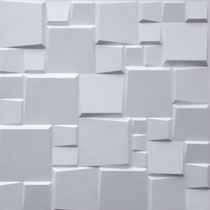 Geometric shapes and designs have seen a huge revival in recent years and interior designers are always searching for new, creative, and fun ways to incorporate these versatile shapes into the home. We love the playfulness of this 3D wall tile, which can be used in both small and large spaces to add texture and character to a room. What's more, you can paint this tile any color you wish, to either really emphasize it and make a statement or keep it subtle and sophisticated.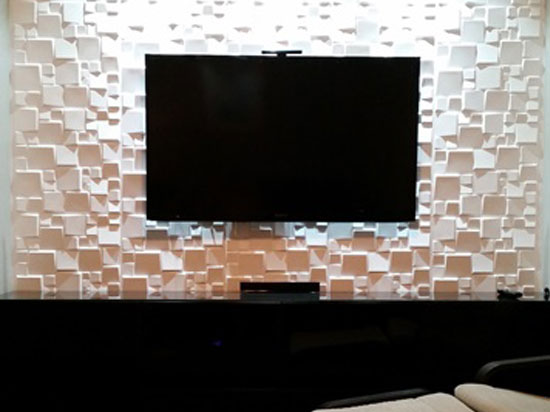 ---
Audrey – MirroFlex – Wall Panels Pack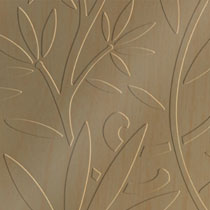 This delicate floral pattern is a great 3D alternative to wallpaper and creates a subtle yet effective pattern across your chosen wall. MirroFlex panels come in a wide range of colors but we think this light maple effect is a great way to bring some creativity into your living space. Try using this wall tile to surround your fireplace for a beautiful and homely finishing touch.