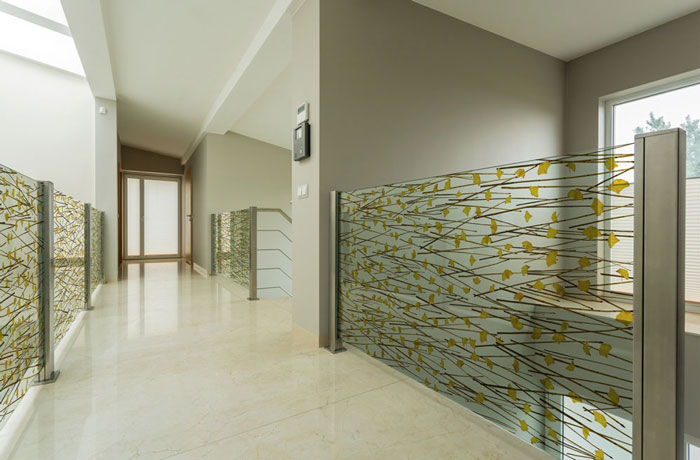 Ordering and installing custom wall murals is a great way to give your local business the aesthetic push it needs or just to give your home that little something special.
Custom wall murals can be absolutely gorgeous. Whether you're using one of your own images to transform a space or ordering a stock graphic, there are no limitations on the transformative potentials of these design products.
---
The Advantages to Wall Murals
There are many benefits to using printed wall murals for your home or business. Here are a few of our favorites.
They're a lot easier to install and care for than paint. Paint takes a long time to apply and a long time to dry. When you're installing a wall mural, you save yourself hours. The glue-up installation process couldn't be easier.

They make a bold statement. Wall murals are eye-catching, stunning, and enticing — you're sure to be complimented on them a lot. Murals work in pretty much any location, whether home or business, indoor or outdoor. The possibilities are endless, you just need the right fit for you.

For businesses, they can help boost revenue. Believe it or not, eye-catching colors and bold patterns work to your advantage when trying to sell a product. A mural catches the eyes of your customers and makes them want to engage with your business.
---
About Fusion: Why Order Custom?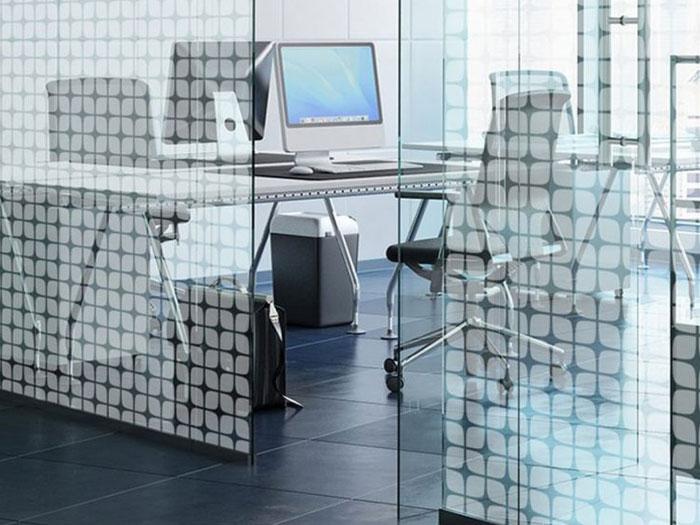 Thanks to Fusion and its custom wall mural and partition program, you can easily combine artwork with a durable, adaptable substrate to create the custom wall mural that you've always dreamed of, whether it's a picture that you've taken yourself or one that you select from our stock database.
There are more than a dozen options of substrates to choose from plus unlimited potential with your choice of image. Fusion is known for creating solutions for the commercial interior design industry. They've created designs for use in healthcare, educational, hospitality, institutional, and retail installations. Now, the sky's the limit through our partnership.
No matter what the scale or budget of your project is, Fusion can work around whatever ideas you've got rolling around in the back of your head.
---
So what are the advantages of working with Fusion?
If you love the idea of a wall mural but don't want to provide your own image, there are literally hundreds in their database for you to choose from. There are no shortages of options.
These wall murals and partitions have endless customizability options, too. Just let us know what your project is and what you want to be done and we'll send you a quote to let you know exactly how we can make your goals a reality.
The lead times are incredibly short plus there are low minimum order quantities on these products. Those are two big bonuses.
There are more than a dozen options of substrates available for customization.
For unbacked metals, there is absolutely no counterbalancing required.
The installation process could not be easier. These Fusion murals are compatible with most surfaces. If you have any questions or concerns, please don't hesitate to reach out and ask.
They have high impact, abrasion, and chemical resistant properties which means they're easy to take care of an exceptionally durable.
---
What kinds of stock images are available in your graphic library?
Options include, but are not limited to, the following categories:
Abstract
Artful Metals
Frosted Fusion
Metallics
Murals
Organics
Patterns and Colour
Photographic and Illustrated
Stone and Tile
Wood
There are a lot of great choices within these basic categories for you to pick from and every design is clean, neat, and eye-catching.
---
What are the substrates available for combination with my graphic?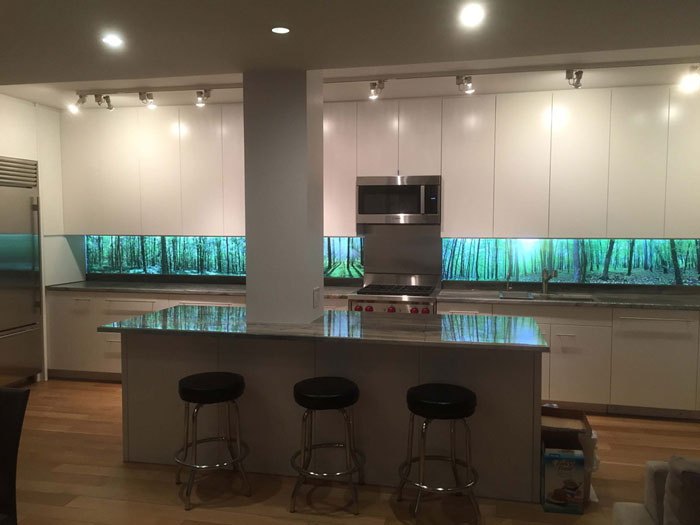 The Fusion substrates currently available are:
Aluminum
Clear
FRP
Wood
LuxCore(TM) Plus
High-Impact Styrene
Digital Printing on MirroFlex

To learn more about these substrates and the processes behind them, please refer back to our link and feel free to have a peek at your options!
What is the process like to create a custom design mural?
There are a series of steps you have to follow to create a unique, gorgeous, custom design.
First and foremost, settle on an image that you want (again, either from your database or ours) and choose a substrate that best suits your needs.
Second, request a quote. You can find the form right here on our website.
Third, you get a sample for approval or further review. We'll make sure you feel comfortable with exactly what you're ordering at every step of the process.
Fourth, the order goes into production. This is the part where you lay back and wait for us to do all the work to make your creative vision a reality.
Fifth, the product gets delivered right to your doorstep.
And finally… the installation process. It's quick, easy, and straightforward. Your space will be transformed in no time.
For more information and Case Studies on previously designed projects by Fusion, simply take a look at our page and check out the work they've done for Springfield Elementary (in Charleston, North Carolina), the John Hopkins Hospital, and the CrestaShopping Centre in Randburg, South Africa.
There is also a project gallery up and available for your viewing and reference. This gallery combines stock images with a variety of different substrates so you can get a better idea of exactly what you're getting into. There are Fusion Catalogues and Samples available online as well.
So what are you waiting for? Try one on for size!