Posted by Milan Jara on 24th Oct 2018
Paneling walls are back, and they seem to be taking the interior décor space by storm. But we're not talking about the 1960's wood panels, which you might still be peeling down from your basement. The current wall panels have taken a new, modern direction. In particular, 3D wall panels are in high demand due to their ability to transform the look of any space.
3D wall panels are being used for both interior and exterior walls. These wall panels enhance the appeal of your home or business with such minimal effort.
The concept of a three-dimensional wall panel is more recent than other paneling options. Essentially, these panels are made in structured form with repetitive patterns. These designs not only make a space look beautiful but they also add a sense of style. This overview highlights the different types of 3D wall panels and the benefits they offer.
---
Types of 3D Wall Panels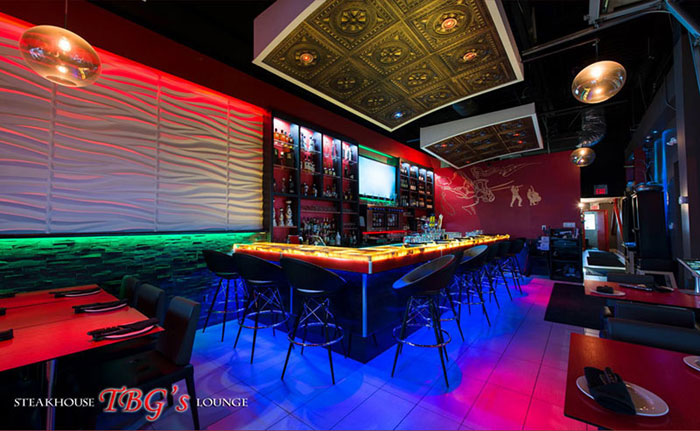 Every homeowner has certain tastes and preferences when it comes to wall designs. However, certain 3D wall panels are best suited for particular spaces because of their attributes. Here are a few 3D wall panels and their respective applications:
Textured panels
Textured 3D wall panels could be made from a number of materials including glass, plywood, plastic or gypsum. Before these panels are put on the market, they undergo numerous processes, the most important of which is to treat them with certain materials so as to generate the ultimate 3D effects. The finishing of the exterior layer usually depends on the specific material of the panel. The panels are also coated with protective coverings to guarantee their durability.
Waterproof panels
If you're planning to install 3D wall panels in your bathroom, you will want to go for ones that are waterproof. With their intricate patterns and elegant textures, these panels will change the look of your washroom tremendously.
Tempered glass panels
These types of 3D panels are perfect for creating a bold statement on your walls. And that's not all; they're also pretty durable. Tempered glass is at least six times stronger than conventional glass.
MDF 3D wall panels
These kinds of wall panels are made by compacting and then processing plywood or the medium-density fiberwood sheets. The best thing about MDF 3D wall panels is that they can be painted, laminated or even veneered to make them glow or reflect.
Bamboo panels
These 3D wall panels are an excellent option for persons with a limited budget. These bamboo-made panels are eco-friendly and look stylish as well. But perhaps the best thing about bamboo panels is the fact that they can be recycled and repaired without necessarily having to throw away the whole thing.
---
Why Should You Consider 3D Wall Panels?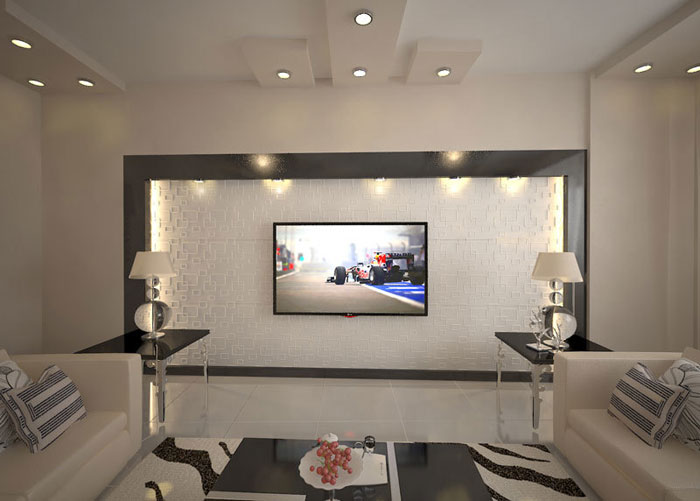 Due to advancements in technology, modern panels provide so much more than merely being low-maintenance. If you've been considering installing wall panels in your home or workplace, you are in for an amazing experience. These panels help to conceal any imperfections on your walls. They also make rooms that were initially idle, habitable. And, they improve your acoustics and décor. All these aspects are good reasons to add 3D wall panels to your space. But if you're still on the fence about getting these panels, here are a couple more reasons to convince you:
Superior materials
When the phrase "3D wall panels" is mentioned, what comes to your mind are panels made of average wood. But the truth is, 3D wall panels can be made of a range of materials including tempered glass and medium-density fiberwood. MDF wall panels, in particular, offer a great deal of versatility when it comes to designs. Overall, these wall panels are available in a variety of shades, colors, and textures, so you're sure to find one that pleases your eye.
Low-maintenance
When you install typical walls in your residential or commercial space, you will have to wash, paint, and replace them if they get scratches, indentations or marks. This can get very tiring if you're forced to perform constant repairs. Fortunately, 3D wall panels are not plagued with such problems. A majority of them are able to resist dirt, impact, and moisture, and this saves you from wall repairs and replacements.
Easy Installation
Another perk of 3D wall panels is that they're incredibly easy to install. In fact, if you are a do-it-yourself enthusiast, this can be a fun activity to take part in during the weekend. You don't need to buy a ton of products, and you get to save money since you won't enlist the services of a professional. Most 3D wall panels consist of a clip and rail system, which makes installing as easy as putting two puzzle pieces together.
Wide-ranging designs
Who doesn't love a range of options? If there's a limited choice for a particular product, then you have to choose from what is available. But when you have a variety of options to choose from, it's easier to narrow down to one that suits your space. Now, the range of 3D wall panels to choose from is infinite. There are some that mimic the grain of natural wood while others constitute faux materials like marble or limestone. It's even possible to get these wall panels customized using your preferred design.
Additional Benefits
Apart from their aesthetic value, there are other perks of installing 3D wall panels.
Cables, wires and other built-in wall components can make an otherwise beautiful wall look dull. Luckily, when you install 3D wall panels properly, they can help to hide such items. Even though there aren't any magical solutions to home improvement, 3D wall panels confer a range of benefits, making them a superb décor option.
---
The Bottom Line
Remember those days when decorating your walls meant days-worth of painstaking efforts by a painter? Well, thanks to the invention of 3D wall panels, this is not the case any longer. Not only are these panels cheap, but they're also eco-friendly since most of them are made of natural fibers. 3D wall panels are also very easy to install, and they help hide wall components, which can be an eyesore.