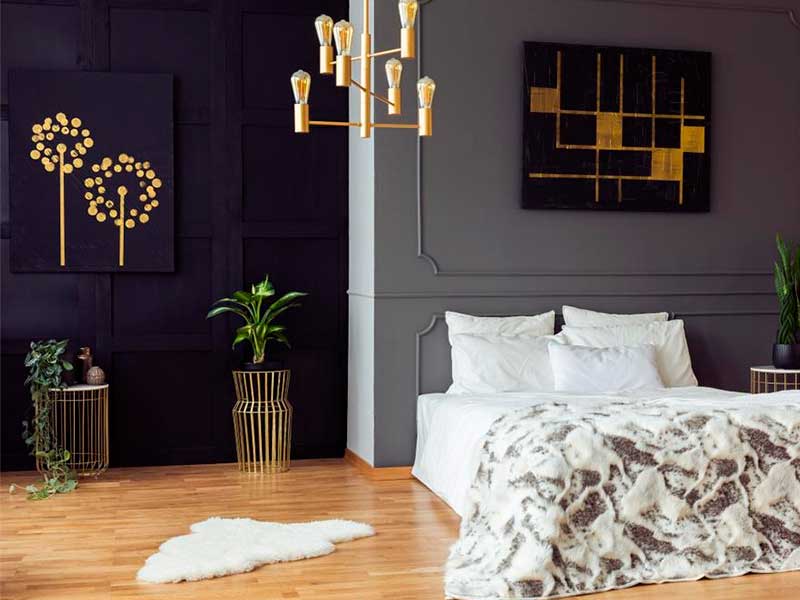 Wainscoting is often used to transform plain walls into something visually spectacular. Adding a wainscot cap enhances the room to provide a more lavish appearance and adds a nice finish to the room. Installing them isn't very difficult, and the options abound for this type of finish.
Is There a Difference Between a Chair Rail and Wainscot Cap?
Both are used to generate a finished, seamless look at the top of the wainscoting in your room. It can be a decorative piece to create an elegant look or used as a chair rail for a more proactive measure. While a wainscot cap and chair rail appear to be interchangeable, there are subtle differences between them.
Chair Rail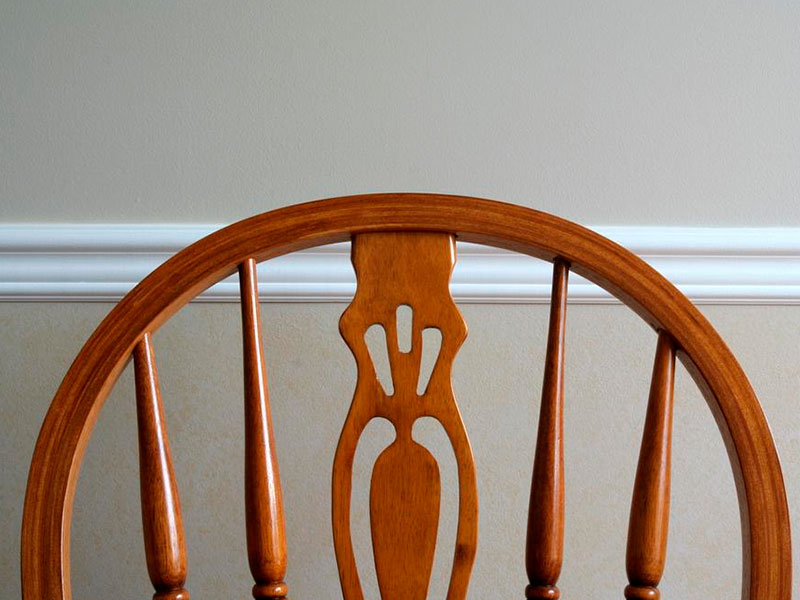 A chair rail is horizontal molding on an interior wall placed across the room. It is placed on top of wainscoting to finish the look and create a more elegant appearance. Most individuals associate chair rail with a trim preventing chairs from scuffing the walls. While historically, this was the case, there are several reasons why people use chair rails today.
History
Shakers coined the word when placing pegs and wood along the walls to hang chairs while cleaning the floor. There is also one theory it was used centuries ago as a device to divide walls into proportions.
Today, they added a decorative element to the room and a protective barrier against wear and tear in high-traffic locations. Also, they are usually in areas where furniture is moved frequently, like in breakfast nooks, dining rooms, foyers, and living rooms.
Chair rails are between two to three inches in height. They are between 32-36 inches from your floor. While this is the general rule, the placement varies depending on your ceiling height. For example, if your room has an eight-foot ceiling, your chair rail is placed lower than if you have a ten-foot ceiling. Placement is generally determined by dividing your wall height by three. The chair rail is then placed one-third up the wall. Chair rail is usually stained or painted to match your baseboards or crown molding. For a more contemporary look, your chair rails can match your wall.
Chair rails do not always have to top wainscoting. If a homeowner doesn't want their walls scratched or bumped, you can add a simple strip to a plain wall, which is the primary difference between them.
Wainscot Cap
Wainscoting is wooden paneling that additionally wraps horizontally around the room. It adds depth to a space. The chair rail is paired with the paneling to generate a unified look. This is yet another difference, albeit a slight one.
The purpose of a wainscot cap is to create a traditional look using it on top of framed panels and to provide a decorative look compared to the practicality of a chair rail.
History
Originally coined in the 14th century, wainscot was a superior grade of oak used for woodwork. During the late 1500s, the meaning morphed into the lining with paneling or boards. However, the word itself stems from Middle Low German or Middle Dutch "wagenschot" which, when translated, means wagon partition.
Wainscot Cap Ideas
There are multiple ways to enhance your room using a wainscot cap. This type of molding is subtle. It breaks up a wall to generate texture in a space. The following are ideas for how to incorporate it into a space.
Layered Effect
For an elegant design, use several chair rails together to generate a layered look.
Pair It With Wainscoting
Wainscot caps often have wainscot underneath them. The paneling goes on the bottom of the cap, and the cap finishes the look.
Dual Tone
To generate contrast, paint the walls one color above your wainscot cap and a different shade beneath. You can also wallpaper above or below your molding.
Uniform Design
Another choice is to wallpaper or paint the top and bottom of your walls the same color. This seamless approach generates a modern feel. You can paint the molding to match your walls or stain it to allow the natural texture and color of the wood to shine through.
How to Install a Wainscot Cap
Write down your room's dimensions.
Before buying materials, determine how much is needed by measuring the wall's length at the chair rail height. The rail/cap is installed one-third up the wall at the floor. Allow for a bit extra to allow for mistakes and miter cuts. Add a foot to each wall's length.
If you are using wood wainscoting, seal it on both sides before installing despite whether you intend to paint it or refrain. Sealing your wood guards against its natural tendency to contract and expand.
Locate the wall studs. Mark with a pencil or masking tape. Use a measuring tape and level to create a guideline around your room at the height of the wainscot cap.
If you can, begin at the door frame or window that will only require one piece of molding. You should be able to cut a 90° angle on each end. For all other parts, you may need to use a few different cuts to generate a specific joint.
To allow running longer than your molding, connect pieces using a miter joint. It needs to join over your wall stud. Cuts need to be at opposite angles (45°). Inside corners where molding is finished with a square cut, the connecting piece will need to be coped to create a seamless look. Outside corners need a miter joint at two 45° angles.
If you are painting your molding, use primer, then paint after the primer is set.
Install your molding by using a construction adhesive or wood glue to the back of your first piece. Attach it to your wall by putting the bottom edge at the guideline marked in step three. Secure the pieces with two 2 ½" finishing nails. When bringing ends together in a miter joint, use additional glue at your joint and finish with finishing nails where the stud is located.
Fill the recessed nail heads and the gaps at your joints. Lightly sand filler/joints. Add a bead of your caulk to the bottom and top edge of your molding right where it means your wall. Complete touch-ups as needed.
Tips
There are several tips when it comes to installing a wainscot cap. Many of these are not taught to most people but make perfect sense. While most people think where to start the wainscot cap is the largest problem, it isn't. The biggest issue will be how to stop it. This involves knowing where to resolve or terminate the chair rail into stairs, casing, and additional molding.
When installing it, err on the wainscot cap/wainscot being too low as opposed to too high. Placing it too high diminishes room size and creates a stuffed appearance.
Sometimes, the best solution to getting rid of deep chair rail profiles is to install a backband.
Install skirt boards on your steps. This is true even if there is a single riser. This eliminates the awkward look of running your chair rail down the elevation.
Refrain from interrupting your casing with the wainscot cap. It needs to look like a classical column. It flows uninterrupted from your floor to the top of the doors.
Installing a wainscot cap is a very easy process. With a few simple tips, your room can appear very elegant and when strategically placed, you can save your walls from damage. Wainscot caps look beautiful and are a practical solution for high-traffic areas.