Are you undecided about how you should decorate a particular space? We have a good idea: make your walls the focal point of your room by installing decorative panels! Decorative wall paneling has gained a lot of popularity in the home interior industry—and rightly so. Not only are they maintenance-friendly, but they're also affordable and durable.
Plus, wall paneling comes in a wide range of textures and finishes. Another thing we like about these wall panels is that they can be installed in both commercial and residential structures. Are you considering adding some decorative wall panels? If you are, this article highlights everything you need to know about this paneling and panel molding.
---
Types of Decorative Wall Panels
Gypsum Wall Panels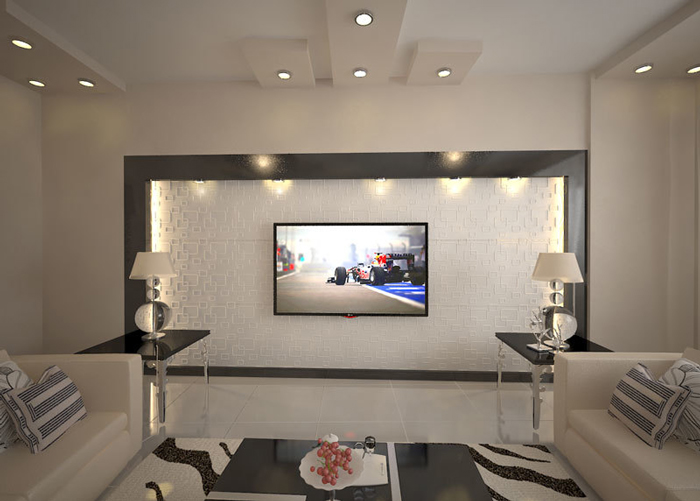 These are also known as 3D panels. Although 3D panel technology is a recent concept, these wall panels have become one of the most popular on the market. They are constructed using a combination of materials.
Gypsum panels are quite strong. However, it's not advisable to install them on walls that endure heavy impact. Another drawback of these panels is their sensitivity to moisture. But, overall, these panels look good when added to an office, living room, or bedroom.
Wooden Wall Panels
The traditional wooden wall panels will never go out of fashion. Most of them are constructed from natural wood, giving them a modern yet elegant touch. Different wooden wall panels will be priced differently. The price differs based on the type of wood used.
Wooden wall panels work well whether you have a modern themed room or one that has no décor. Panels made of veneer or medium-density fiberboard are best suited for libraries and big-sized living rooms.
Fabric Panels
As the name would lead you to believe, these are panels embellished with fabrics that are soft to touch. They are mainly used for their aesthetic appeal. As such, the most common areas where these panels are installed is in restaurants and nightclubs. You can also add them to one of your bedroom walls.
Leather Panels
The soft texture of leather panels makes them very similar to the fabric ones. However, as with any leather product, leather wall panels are pricey. If you want a cheaper alternative, you can go for a material that does not have identical external attributes of leather but it still looks like it. To a great extent, leather wall panels look like tiles, making a room look more sophisticated.
---
Choosing a Decorative Wall Panel
When selecting a decorative wall panel for your home, first think about the room where you intend to install it. For instance, if you're planning to install in your bathroom, then you should go for a waterproof vinyl wall panel. There are varieties of decorative wall panels to pick from, so you're sure to find one suitable for every room.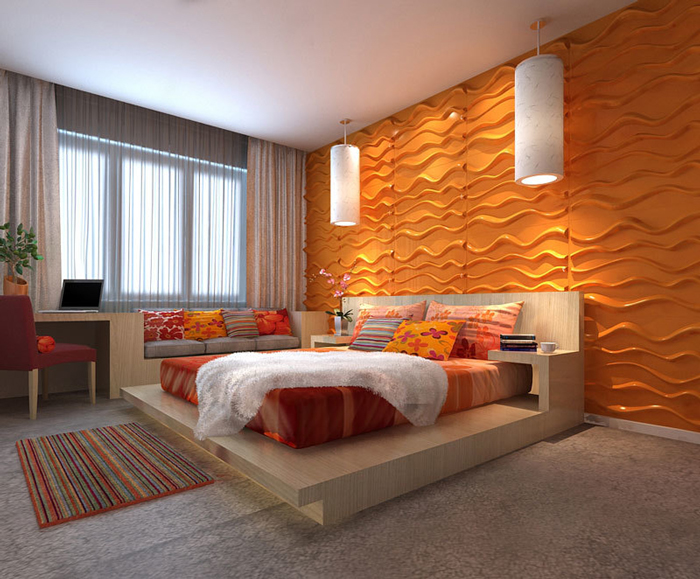 Fabric wall panels are best suited for bedrooms, dining areas, or living rooms. They make these spaces look more formal compared to the hard-surface kinds. If your home has a clean-lined modern style, however, then a fabric wall panel might not be the best option. This panel can clash with the modern décor theme that you're trying to create.
If you have opted to go for a faux wall panel, ensure you pick one that looks like the real material such as brick or stone. Also, this wall panel should be one that is pleasing to look at, day in day out. It would be a good idea to narrow down your options to a few before deciding on one. You can then compare the prices and textures of each one to determine the most suitable decorative wall panel for your space.
---
Useful Hacks to Maintain Decorative Wall Panels
Know Your Panels
The first step in maintaining decorative wall panels is to determine the materials they are made of. Usually, these panels are made of durable materials like MDF, PVC, or gypsum. A decorative material like patterned fabric or laminate is then added on the top of the panels for adornment. By knowing the specific materials used for the base and top finish, you can maintain your decorative panels more efficiently.
Dust on a Regular Basis
Smartly-adorned wall panels are great at concealing stains and dirt. Overtime, they can collect a ton of dust. To prevent this, you should light-clean their surfaces everyday using a dry, lint-free cloth. You can also vacuum-clean them as part of your house cleaning routine.
Avoid Exposing Them to Sunlight
As mentioned earlier, the finish on these panels consists of laminate, patterned paper or fabric. These materials can fade faster if they're constantly exposed to sunlight. So, during the installation process, ensure that they are not placed too close to doors, windows, and other inlets that allow direct sunlight to enter the space. However, if you have already installed them near an inlet, then use curtains or louvered blinds on your doors and windows. These help to soften the intensity of light that falls on your decorative wall panels.
Remove Stains and Spatters Immediately
Stains, splashes, and scribbling cannot be avoided by any homeowner, especially in families that have young toddlers. If you realize that your five-year-old has stained or scrawled marksall over your beautiful wall panels, you should clean it off immediately to prevent permanent marks. And while cleaning them, use a soft cloth and gentle technique when rubbing the stains off. It's also advisable to work from the bottom to top so as to avoid streaks. When you finish cleaning, wipe the panels dry as moisture can also damage their structure.
---
Wrap Up
When it comes to home remodeling or design, decorative wall panels provide a ton of benefits, making them an excellent choice. They are both functional and beautiful. Plus, they are very easy to maintain.
Furthermore, decorative wall panels are easy to install and they last a long time. However, if you want these wall panels to last even longer, there are a few things you need to do. These include keeping them dry and away from direct sunlight, dusting them frequently, and cleaning off stains immediately.